Little League Challenger Division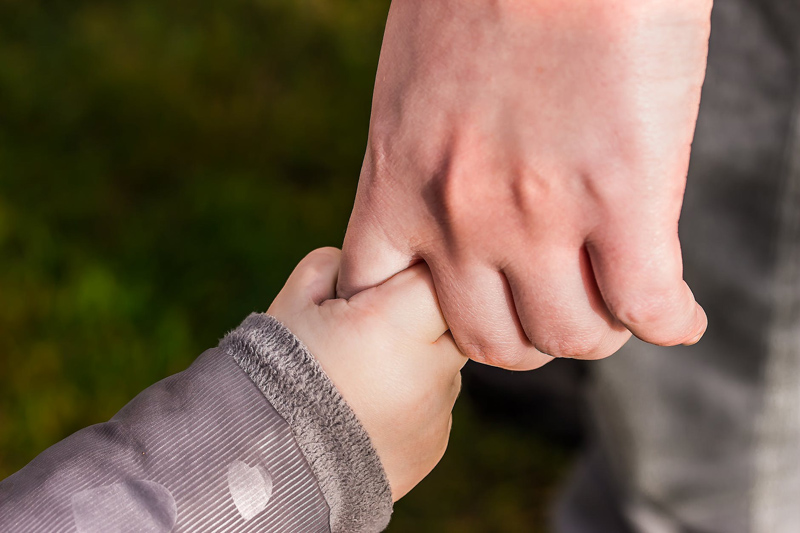 For children with disabilities who want to play baseball with their neighborhood friends and classmates, the Challenger Division of Little League has provided opportunities to participate in our favorite team sport since 1989. According to the Little League website, more than 30,000 children and teens now participate in over 900 Challenger Divisions worldwide. The Challenger teams are open to boys and girls with physical and mental challenges; ages 5-18, or up to age 22 if still enrolled in high school.
Challenger Division teams may include as many as fifteen to twenty players and can be played in any combination of t-ball, coaches pitching, or players pitching. Each team gives mainstream 'buddies' the chance to enjoy baseball as they assist the Challenger players on the field and at practices.
Many mainstream players who enjoyed t-ball and a year or two of Little League play do not participate in leagues after the age when the top young players are recruited for competitive teams. The Challenger Division gives these players a chance to be a part of the game as long as they wish to play. They learn how to encourage their team mates with disabilities to develop skills and experience that make them better players, very important aptitudes for players and coaches of any age.
Some players in competitive teams feel extreme stress when they cannot play at the top of their game every time, or when they struggle in certain areas; they may become obsessive when they are second best to anyone or otherwise fall short of their goal of perfection. These players often improve their game when they focus on the effort and accomplishments of baseball, whether they are Challenger players or buddies.
Since the Challenger Division is a part of the official Little League organization, players with disabilities wear the same uniforms, shoulder patches and safety equipment. Every Challenger player gets a chance at bat in every game and the length an inning can be decided by the entire roster batting, when three outs are recorded, or when an agreed upon number of runs have scored - although the recommendation is that no score be kept during Challenger games.
A Challenger program can be added to an existing Little League charter, a district wide Challenger program can be chartered, or a Challenger Only league can be chartered on its own. Team registration is $16.00 per team; more importantly, charter fees and insurance rates are the same as for any other division of Little League.
Parents and other family members of children and teens with disabilities can learn to coach teams, organize their own Challenger Division league or join their neighborhood Little League league.
Most organizers and coaches became involved in Little League so that their children have the same or even better opportunities growing up. Some never played baseball as children, or dropped out because they did not have the top talent on their teams. Others were late bloomers who wish they had known the fun of Little League. They have changed the lives of thousands of children who would never have played ball without that one coach or organizer deciding to step forward. Children with intellectual and physical challenges deserve our best efforts in providing the chance to play ball and have a great time growing up in community playfields.
First Lady Michelle Obama is leading an intitiative known as "Let's Move" that encourages all children to be active for at least sixty minutes per day. In addition to discouraging sedentary lifestyles in front of televisions, video game or computer screens, we need to encourage our children to participate in sports and other physical activities that they can enjoy for a lifetime. Building more Challenger Division teams for our communities offers opportunities for all children to have greater access to baseball, the camaraderie of a team, and mentoring from coaches who value sportsmanship and effort.
I hope that the Little League Challenger Divisions across the USA, Special Olympics, and inclusive activity programs through parks departments and other organizations will participate fully in the "Let's Move" initiative.
Browse at your public library, local bookstore or online retailer for books on coaching Little League like:
Making Little League Baseball® More Fun for Kids: 30 Games and Drills Guaranteed to Improve Skills and Attitudes
Read more about it at:
Little League Online
https://www.littleleague.org/
What is the Challenger Division?
How to Charter the Challenger Division
Challenger Baseball in a new community: The Last Six Brain Cells
Another post where I realize I'm the one with challenges
https://www.thelastsixbraincells.blogspot.com/2012/05/once-again-im-one-whos-challenged.html
YMCA Challenger Program - KCMO
https://www.youtube.com/watch?v=76A1AGePocc&feature=youtu.be
America Strong: Cincinnati Reds Find Winning
Spirit in Honorary Batboy with Down Syndrome
https://tinyurl.com/qzma3kl
https://abcnews.go.com/blogs/headlines/2013/09/cincinnati-reds-find-winning-spirit-in-honorary-batboy-with-down-syndrome/
America's Move to Raise a Healthier Generation of Kids
Let's Move
https://www.letsmove.gov
https://www.letsmove.gov/activity/index.html
Inclusive PE for Children with Special Needs
https://www.bellaonline.com/articles/art46155.asp
Recess Skills for Children with Special Needs
https://www.bellaonline.com/articles/art432.asp
Peer Mentoring Programs and Childhood Disabilities
https://www.bellaonline.com/articles/art61295.asp
You Should Also Read:
Inclusive PE for Children with Special Needs
Recess Skills for Children with Special Needs
Peer Mentoring Programs and Childhood Disabilities


Related Articles
Editor's Picks Articles
Top Ten Articles
Previous Features
Site Map



Follow @DownSynAdvocacy
Tweet





Content copyright © 2021 by Pamela Wilson. All rights reserved.
This content was written by Pamela Wilson. If you wish to use this content in any manner, you need written permission. Contact Pamela Wilson for details.