Down Syndrome - Treatment Research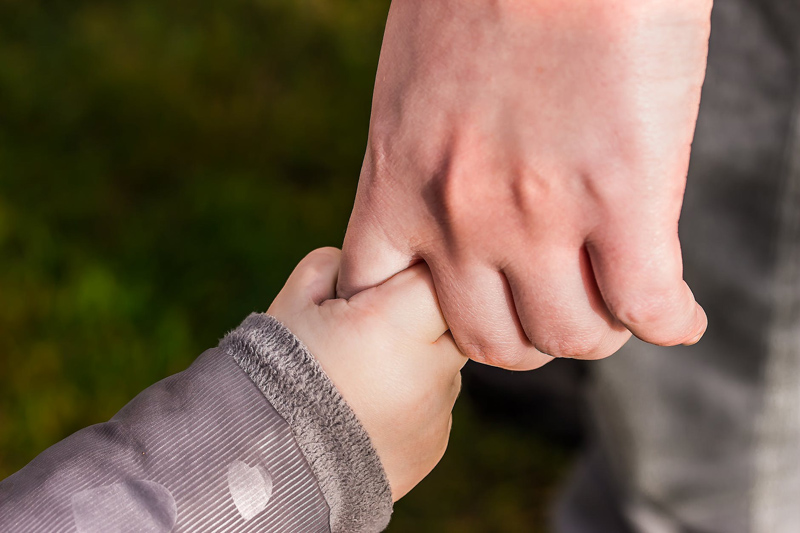 Research that benefits individuals with Down syndrome may hold the key to many other treatments for health and medical problems in the mainstream population, so everyone reaps the rewards of research into Down syndrome. Also, families of all political parties, from all walks of life, include individuals who have Down syndrome. They are also excellent ambassadors in our communities, in films and on TV.
In the past 40 years great advances have been made in opportunities for children with Down syndrome that have affected their educational outcomes, accomplishments in a great variety of areas, improved health, and dramatically longer lives. So far, none of these has been attributed to any pill, potion or vitamin supplement, although some parents desperate enough to experiment in their own homes with expensive treatments do attribute their child's later success and better health to it. Since a greater number of teens and adults who have not been subjected to these protocols have accomplished amazing goals and achieved admirable success during their childhood and adult years, most advocates and medical professionals are frustrated that families are being misled or even preyed upon by unscrupulous businesses out to make a profit.
This does not mean that the greater majority of families do not support and fund reliable research hoping to find compounds that would treat, delay or eliminate the intellectual or health challenges that are more common in people with Down syndrome. In recent decades advocacy groups and national organizations in several countries have raised money to fund studies with the hope that drugs or supplements will make a significant difference in their children's lives.
So far, nothing that has been suggested by companies making a profit from pharmaceuticals or vitamins for children with Down syndrome have been proven effective or safe for children. Some parents who have been early advocates for dosing their babies with one of these concoctions have disassociated themselves from the at-home research after their children experienced seizures or allergic reactions to an ingredient. Hope is a powerful motivator. These are personal decisions that each parent makes and as always any negative consequences are heartbreaking.
One result of the advertising efforts and promotion of experimental supplements for babies and young children with Down syndrome is that pregnant women may be more likely to carry their pregnancy to term with a prenatal diagnosis if they believe there is a treatment available. They may be unaware of the actual potential of a baby with Down syndrome until their child develops skills, aptitudes and personality traits during toddlerhood and their school years, that they attribute to the treatment. Parents with a prenatal diagnosis who continue their pregnancies also reflect the diversity of our communities, and will be advocates in every neighborhood school and political party.
The placebo effect may also be helpful in raising the expectations of teachers, therapists and support staff so better opportunities are offered. This is not a small effect - at one time I suggested that all parents tell their children's IEP teams to look for unexpected intellectual growth and rising abilities due to an expensive supplement they can name themselves.
Although there are notable pioneers who paved the way for our sons and daughters today, it can still be a struggle to find the opportunities and support needed for each of them to show us their true potential. The placebo effect can help.
There are many reports of individuals who have been described as being 'low functioning with low potential' who turned out to be 'late bloomers' who learned to read, write, and speak clearly years later than their mainstream peers or other children with Down syndrome. Some have attended community college after graduating from high school in the mainstream. There is no reason to give up on any child, whether they are late bloomers or not.
This is the best time ever for a child with Down syndrome to grow up, but wonderful opportunities have been available for decades. A quarter of a century ago, the NDSC was considered a parent support/educational innovation organization while the NDSS concentrated more on research and funding for research. Both national groups have been local, regional and national advocates for research as well as other issues since their earliest days.
I am often surprised to read that the national U.S. organizations are not given credit for funding research efforts currently or in their past history. I know the national organization in the UK also funds research and studies. Advocates are working on all levels but education, physical and speech therapies, inclusive education and community living supports have consistently shown to be of significant value.
We should encourage medical research for the benefit of individuals with Down syndrome as well as our society. Research into treatment even short of a cure potentially saves taxpayers and the government a great deal in disability payments so that is a greater investment. It is not that helpful to contrast the money spent on this research to that spent on prenatal testing research, since companies stand to earn a great deal on prenatal testing - a big motivator. Prenatal testing is not a cure for Down syndrome. Eliminating people with Down syndrome from our culture and communities would be a detriment to both as well as a horror for those with Down syndrome and their families.
It has always been a positive message that our sons and daughters should have the education and support necessary so they can participate positively in the economy and local workforce rather than spending their adult lives earning menial pay under the supervision of individuals who are paid a comfortable living wage for maintaining a status quo that is not in the best interests of the participants.
Preventing drug abuse and alcohol dependence/drunk driving is a cost effective way to approach the expense of disability payments and related costs for our children's mainstream peers, but society continues to fund programs dealing with the effects of those poor choices at a much higher level. There is little discussion about whether we should be supporting kids with all the potential in the world who become disabled due to poor decisions they made, or events that occurred in their teen years that overwhelmed them. If an experimental protocol was found to be safe and effective, funding would be found to deliver the treatment to individuals living in poverty as well as those whose families can afford experimental protocols.
Our kids are no less deserving of community support. They work hard all their lives to succeed and accomplish amazing goals. They also contribute positively to community life and our richness of experience, just like their mainstream siblings and peers.
Be aware that articles, websites, and books written by employees or consultants of companies making profits from vitamin formulations that have not been found to have a positive benefit for childhood disabilities, but personal testimony or anecdotal evidence from parents who have used experimental protocols can be very powerful in influencing parents of young children, especially babies and toddlers.
Browse at your public library, local bookstore or online retailer for books like
Communicating Partners: 30 Years of Building Responsive Relationships with Late-Talking Children including Autism, Asperger's Syndrome (ASD), Down Syndrome, and Typical Developement
The Importance of Evidence Based Practice in Down Syndrome Treatment
https://www.down-syndrome.org/editorials/2032/
Molecular Roots of Down Syndrome Unraveled
https://www.sciencedaily.com/releases/2013/03/130324152305.htm
The use of Ginkgo, Prozac and Focalin as a "treatment" for Down syndrome
https://www.down-syndrome.org/statements/2106/
Down Syndrome Education USA News
Southern California:
DSE seeks support for US trial of reading and language intervention
https://blogs.dsegroup.org/usa/2012/06/04/us-trial-of-reading-and-language-intervention/
Minerals, Vitamins and Down Syndrome
https://www.ds-health.com/vitamin.htm
History of Nutritional Supplements and Down syndrome
https://www.ds-health.com/vitamin.htm
Down Syndrome and Vitamin Therapy
You Should Also Read:
Early Intervention and Advocacy - Then and Now
The Disability Hierarchy, Equity and Advocacy
Thoughts From the Middle of the Night


Related Articles
Editor's Picks Articles
Top Ten Articles
Previous Features
Site Map



Follow @DownSynAdvocacy
Tweet





Content copyright © 2021 by Pamela Wilson. All rights reserved.
This content was written by Pamela Wilson. If you wish to use this content in any manner, you need written permission. Contact Pamela Wilson for details.