Articles about Down Syndrome - Then and Now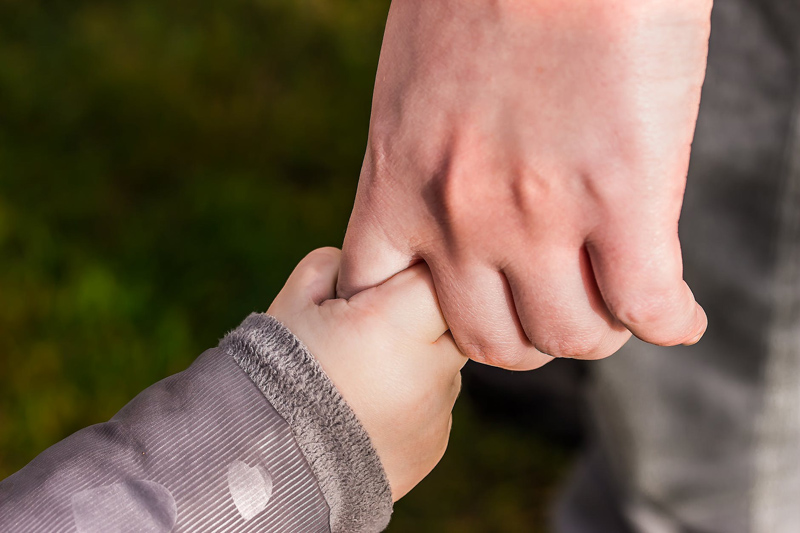 In the present day, we can find interviews, essays and blogs that represent a great diversity of viewpoints and deeply held beliefs about children with Down syndrome and how best to raise or encourage them. Unlike print media of a decade ago, what appears online often include unmoderated comment sections that may deteriorate into fierce argument or inject venom into the most sensitive discussions.
My earliest efforts in presenting information about Down syndrome were directed toward families of new babies and young children who might be unaware of resources and support available in their own communities. Families of older children and teens had already found opportunities for their sons and daughters to demonstrate their abilities and talents. I wanted everyone to know about the accomplishments of young adults so they would recognize and encourage the potential my son might show us as he grew up.
Responses from most of the editors I contacted caused me to add the goal of eliminating negative images and promoting the human and civil rights of individuals and unnecessary challenges faced by their families. Although great strides have been made in recent years in presenting positive images of children and adults with Down syndrome via print and electronic media, it is disappointing that prejudice and misinformation linger in all segments or our society. Today, people with Down syndrome themselves have shown they are quite capable of telling their own stories, advocating for others growing up with Down syndrome, and challenging every other individual to live up to their own potential.
When my son was a toddler I started organizing newspaper interviews with local parents raising kids with DS just to reach families who did not realize they were not all alone in their community. No matter how carefully we emphasized our talking points, we never knew how the article would be written until it appeared in print.
And then, whether it was great or not, we had to figure it would be in the recycling or lining the bottom
of a birdcage the next day. The good ones we photocopied and shared in file drawers at local hospitals or gave to families of babies. Even the ones that made us wish we had a leather strap to bite on had some impact - and they not only reached parents but extended family, friends and neighbors who then had a 'conversation starter.' Because information was usually so hard to come by, even the most supportive people need a starting point.
I really appreciated articles about teens and young adults, particularly a young man named Patrick Evezich, who was among the first classes at the UW Down Syndrome preschool(anewera4ds.org). Whenever I would read about how much he and his friends had done with the opportunities they found (through incredible advocacy efforts of their families and the support of their communities) I would bring photocopies of the article to meetings and say "We have to follow in these footsteps so our children have a better chance."
When I eventually spoke with Patrick's mom on the telephone, she said she would photocopy newspaper articles about my son and his generation, and take it to her parent group to encourage them to keep working at opening doors, because a younger generation was following who deserved a better chance at life, too. It was inspiring to discover that the earliest pioneers represented a greater diversity in our community and role models for my son expressed their ethnic and cultural differences with ease.
My son's grandfather had a great comment when he was told about the evaluations that preceded IEP meetings that provided administrators with phrases like :"low functioning with low potential." He said that made as much sense as grading dogs on barking. Of course, he had a great deal of common sense
as well as a good education, and as a university professor had seen many young people not using a tenth of their potential.He could already see that my son was thoughtful and interested in figuring things out, and much too smart to underestimate in spite of his communication challenges.
Even though I should have known better, I am not that sure that I knew much more about Down syndrome when my son was a toddler and preschooler than I did before he was born. I read a lot, and of
course I had access to the best information as well as meeting older children and teens with Down syndrome, but I needed a constant information stream to maintain the positive outlook that was mainly fueled by faith.
So I am glad to see families who are taking the risk, being interviewed in newspapers and on television, even though they can't control how the individual effort will turn out. If just one person reads the article or listens to an interview who needs that bit of advocacy to move forward, there's no telling what great things will happen in their child's life. And of course we don't know how just one mention in the media will inspire a circle of friends for the family.
I understand the impulse to critique articles, but often can not resist pointing out the flaws in information, logic, or pure wrong-headedness of certain comments. It is embarrassingly difficult in public forums, especially in online responses to newspaper articles or letters to the editor, to remember to put an emphasis on the correct and positive information that was included in the story.
I mean to write my remarks as though the journalist or writer had the best intention of providing good information, taking the opportunity to rewrite or add comments that I hope readers in the general public and especially families will take away. Sometimes I lose sight of the original piece of work and get distracted by an ignorant or hateful commenter whose only interest is upsetting vulnerable readers. My advice to other parents is to ignore trolls and write for our children instead.
Sometimes the problem with interviews is that journalists don't take the time to get to know an actual individual with Down syndrome, or several individuals, and they bury the lead out of pure ignorance. Although some journalists are high functioning, others are so ill-prepared they cannot adequately communicate the facts. As a rule, we probably need to say what we are going to tell them; then tell them; and finally, tell them what we told them. And then repeat as needed. Even those who have been given up-to-date and accurate information may lose their focus and revert to inexplicable ignorance. Others are subject to editors who choose to present a sensationalized and inaccurate story to increase their audience.
People with Down syndrome are often their own best ambassadors when they are given a chance to share their stories. We can start them out very young by writing down what they want known, and by giving them interested listeners when they communicate about advocacy issues and self-determination. Our sons and daughters have a right to privacy and dignity that sometimes gets lost when we are writing about ourselves as parents. It might be the most important thing to keep in mind as we are raising awareness and advocating for the rights of our children that they hear and will eventually read what we have written about them. Hopefully they will be kind to us in the comments section.
Browse at your local bookstore, public library or online retailer for books like:
Gifts: Mothers Reflect on How Children with Down Syndrome Enrich Their Lives
or
Gifts 2: How People with Down Syndrome Enrich the World
.
Thanks to Terri Mauro for sharing this Twitter site:
https://twitter.com/AvoidComments
A daily message for your Twitter feed, like: "Happiness will never be found in the comments section. None but rage and disquieted souls lurk there, between thought and flame." You have time to create something beautiful. You have time to read the comments section. You do not have time to do both."
And "I once showed a comments section to a man in Reno, just to watch him cry."
New Parent Information on Down Syndrome
https://www.bellaonline.com/articles/art68926.asp
The Damaging Language of 'Cure' and Down Syndrome: Why do we keep having the same conversation? - RachelAdams
https://www.patheos.com/blogs/thinplaces/2013/10/the-damaging-language-of-cure-and-down-syndrome/
https://ow.ly/prxjM
Life with Down syndrome is full of possibilities
https://www.usatoday.com/story/news/nation/2013/05/01/life-down-syndrome-improving/2054953/
Nathan Goes to Washington
https://blog.thearc.org/2011/12/09/from-nathans-view/
"The University of Portland humbly presents a doctor of humane letters, honoris causa to Karen Gaffney
https://www.koin.com/2013/05/05/up-graduation/
This Is Water
Book: https://tinyurl.com/bpk7wq6
Thoughts, Delivered on a Significant Occasion, about Living a Compassionate Life
https://www.youtube.com/watch?v=xmpYnxlEh0c
You Should Also Read:
Early Intervention and Advocacy - Then and Now
Eliminating Misinformation about Down Syndrome
The Disability Hierarchy, Equity and Advocacy


Related Articles
Editor's Picks Articles
Top Ten Articles
Previous Features
Site Map



Follow @DownSynAdvocacy
Tweet





Content copyright © 2022 by Pamela Wilson. All rights reserved.
This content was written by Pamela Wilson. If you wish to use this content in any manner, you need written permission. Contact Pamela Wilson for details.