Challenging Chronic Sorrow - Childhood Disability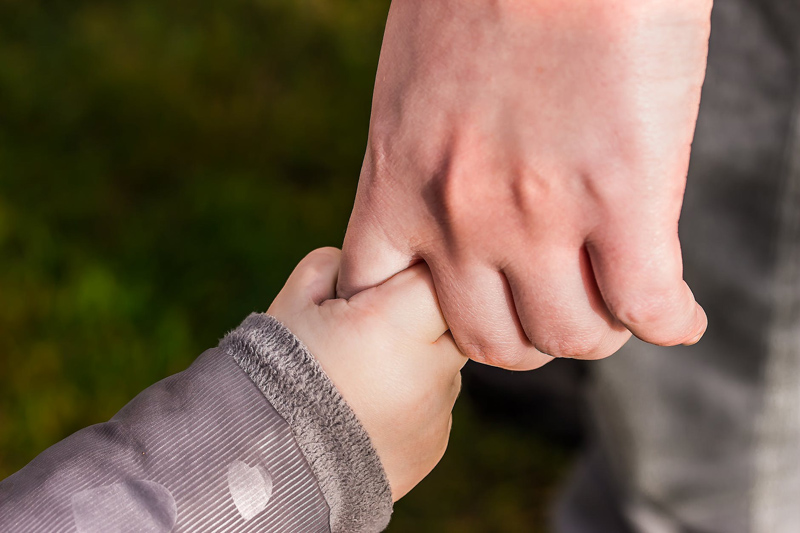 The symptoms of depression in mothers of children with disabilities are not acknowledged or understood in the same way as a physical injury requiring treatment and accommodations would be. A woman with a broken leg would not hesitate to see a medical professional, accept emergency treatment, and agree to a cast, crutches or wheelchair. She would not first try to ignore the pain with the expectation that the injury would heal itself; she would not set the broken bone herself; and she would not attempt to adjust to the injury by giving up walking. And if friends and family noticed her crawling around dragging the broken limb we would not second-guess offering our assistance or opinions.
Mothers of children and teens with developmental disabilities, chronic health conditions, or physical disabilities have been said to experience Olshansky's 'Chronic Sorrow' - described in an excellent article at the University of Calgary's Wellness Center site at https://www.ucalgary.ca/counselling/chronicsorrow. A great deal has changed since 1962 when Simon Olshansky created the term to describe mothers of intellectually disabled children in his study. Progress in civil and human rights for individuals with disabilities providing access to education, community life, accommodations and opportunities has created possibilities for all our children to live up to their true potential.
But mothers of children, teens and adults with disabilities are at least as likely to experience depression as mothers of our sons and daughters' mainstream peers. Downturns in the economy and changes in public policy affect individuals with disabilities and their families to a greater degree. Moms are expected to deal with greater challenges with fewer resources and less support. It would be the same as the general public noticing that a woman is crawling around dragging a broken leg has also acquired a broken arm, but since she is still able to drag herself around, she is an inspiration and role model for others in her condition rather than a person deserving effective and available medical attention others take for granted.
Postpartum depression is acknowledged and understood better now than ever before, and yet thousands of women deal with it today without access to information, resources or support. Because it is such an insidious and unexpected condition in most women, our best defense against it is to provide support for all new mothers, including those who are surrounded by family and friends or 'seem to be doing fine' despite the physical, emotional and mental challenges all new mothers experience.
In the past, mothers of children with disabilities were thought to have 'chronic sorrow' triggered by intermittent events when their children did not reach milestones 'on time' or were excluded from mainstream classrooms, activities and friendships. This may have been a useful theory for clinicians to understand mental distress in moms when opportunities for education, inclusion and community support was limited. But the basis of that reality was ableism, misinformation and a systematic exclusion of people with disabilities. Discrimination due to a child's diagnosis causes anxiety and distress similar to discrimination due to racism, and can be a greater challenge for families of color who already deal with the burden of cultural racism.
Many women staying at home with a newborn or baby under the age of one may be living in relative isolation even with a support system already in place. A difficult birth or dealing with a diagnosis in a newborn may increase the likelihood of postpartum depression but it is common enough among mainstream new mothers that a difficult pregnancy, traumatic birth, or child's disability may not make a significant difference. Women experiencing postpartum depression often struggle to deal with it and overcome it without help, but need and deserve all the support, encouragement, medication and therapy available.
Mothers of young babies or newly diagnosed children, and veteran moms who have successful raised their adult sons and daughters, can find themselves desperate for support but unable to access it due to circumstances beyond their control. These are the moms who we need the most, and it is our best interest to be there for them. We need to remind one another how much we value each other, and that depression, hopelessness and diminishing services are challenges that we can get through together.
True friendship, and support despite differences of opinion that may seem important in other situations, can help us carry on even in the most difficult and hopeless times. We have already lost too many amazing and beautiful mothers to ignore the need to acknowledge the challenges we face and the difficulties that can not be resolved. If you are experiencing the hopelessness of depression right now, please do not give up.
Browse at your public library, local bookstore or online retailer for books like
The Pregnancy and Postpartum Anxiety Workbook: Practical Skills to Help You Overcome Anxiety, Worry, Panic Attacks, Obsessions, and Compulsions
or
The Cognitive Behavioral Workbook for Depression: A Step-by-step Program (Workbook)
Loving a Child With Down Syndrome: Far From the Tree Doesn't Do It Justice
"... There are reasons to think the future could be harder—not easier—than the present.
But while certain experts (repeatedly quoted by Solomon) have suggested that this leads to "chronic sadness" in parents of children with Down syndrome, I find it leads to "chronic carpe diem"—a chronic desire to seize the day and wring the best possible from every moment—and from myself. ..."
https://www.slate.com/articles/double_x/doublex/2012/11/andrew_solomon_s_far_from_the_tree_parents_children_and_the_search_for_identity.single.html
For the Days You Remember
https://chroniclesofmommy.wordpress.com/2014/10/23/for-the-days-you-remember/
Far From the Tree: Parents, Children and the Search for Identity
https://tinyurl.com/b864hvx
National Center for Prenatal and Postnatal Down Syndrome Resources
https://downsyndromediagnosis.org/
How to cope with recurring grief
https://www.chicagoparent.com/magazines/special-parent/summer-2012/chronic-sorrow
Grieving process compared to a pinball machine
https://psychcentral.com/news/2012/09/16/grieving-process-compared-to-a-pinball-machine/44671.html
"Can't take much more of my child with special needs"
https://www.gillianmarchenko.com/cant-take-much-more-of-my-child-with-special-needs/
San Jose: Parents of children and adults with special needs seek to set up support hotline
https://www.mercurynews.com/news/ci_21355092/parents-children-and-adults-special-needs-seek-set
"I said to myself, 'I'm not going to let this happen to another mother." - Nicki Pecchenino
When Mom's Depressed - Addressing depression for the sake of my kids
https://www.gillianmarchenko.com/when-moms-depressed-addressing-depression-for-the-sake-of-my-kids/
"It is so important for us all to remember that being a Christian and having depression are NOT mutually exclusive… and that having depression does not indicate a lack of faith." - Katie Wetherbee
You Should Also Read:
Thoughts from the Middle of the Night
Starting a Parent Support Group
Advocating in Multicultural Communities


Related Articles
Editor's Picks Articles
Top Ten Articles
Previous Features
Site Map



Follow @DownSynAdvocacy
Tweet





Content copyright © 2021 by Pamela Wilson. All rights reserved.
This content was written by Pamela Wilson. If you wish to use this content in any manner, you need written permission. Contact Pamela Wilson for details.