Growing Up with an Intellectual Disability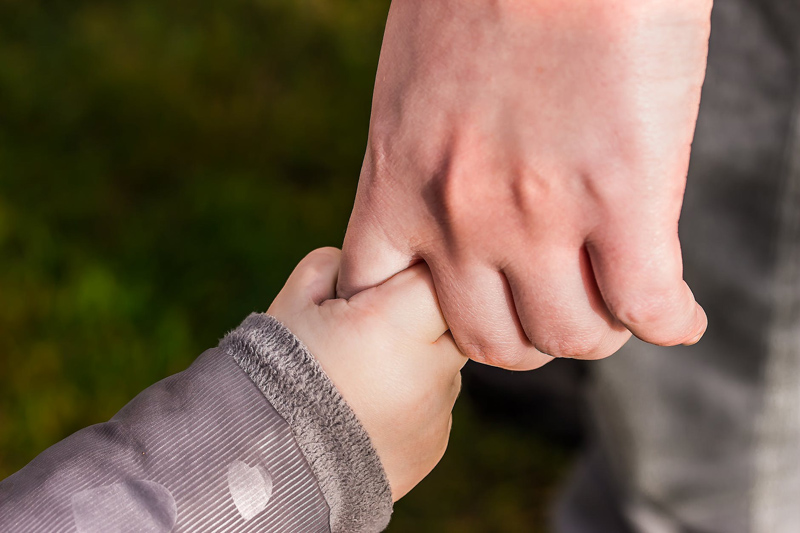 Something that I did not consider when my son was a baby was how he would feel about growing up with Down syndrome. But when he was in second grade, an Xmen comic book came out that featured a story about the good guys saving a bus load of students with disabilities from the bad guys.
The students were portrayed as participating in their own efforts to defeat the bad guys, and a reference was made to one of them having Down syndrome. For my son, this story was a revelation. No wonder so many people in his life talked about Down syndrome! Everyone wants to talk about celebrities in their lives or seen in the media.
The same month he read that comic book, we met a family shopping who had a baby with Down syndrome. I introduced my son and he was appropriately charmed by the baby and glad to meet the parents. When I told him the baby had Down syndrome, too, he nodded and patted my back like a southern politician, saying something like 'Oh! Another famous one, like the Xmen comic. That's very nice.' Then he excused himself and walked over to stand in the snackbar line.
Recently, we were invited to a breakfast event in Seattle to hear Bill Gates Sr speak. I'm sure that with 600 other guests we would have gone unnoticed at a far table, but I was looking forward to the experience. After all, Mr. Gates Senior and I have something in common - sons who grew up to surpass the highest expectations a parent can hold, and also grew to be very good men worthy of their accomplishments and general admiration.
I was explaining to him that I needed a few more hours of sleep to drive into Seattle, due to unexpected B/G problems associated with the ever pesky diabetes that my son developed when he was seven years old. He assured me that I would be a 'good safe driver' even with no sleep. This is a super power he attributes to me that I would not want to lose, because in an emergency situation I would certainly have the adrenaline to get him from Point A to Point B when he needed to be there. Unfortunately, we had to send regrets at the last moment and miss that breakfast. My son had been looking forward to hearing Mr Gates speak.
There was a time when I did not know that my son would be aware of famous people in the world, or have an interest in hearing a celebrated person's parent speak. Even though he has accompanied me to parent group meetings and advocacy events since he was a baby, I had not considered that he would be forming his view of the world through those activities. I know when he was ten and spoke with Jason Kingsley at a booksigning event he assumed that everyone with Down syndrome grew up to write books and address audiences.
At the TASH convention we attended in San Francisco he was so inspired by a keynote speaker that he talked another family into marching with him in the streets who had planned to go shopping instead. He had persuaded me to help make signs for the march and was dictating comments for me to paint on them. When people on the sidewalk saw our signs, they waved and called out to him. Somehow we got carried along in the crowd many blocks from the hotel.
We had to get a ride back to the hotel, pick up our bags and take a cab to the airport. They held our plane for five minutes so we could make it, and all the other passengers looked at us to see what celebrities had delayed the flight. Those were much more innocent times. My son assumed that the plane had been held because he was doing important advocacy work that was obviously so important that accommodations should be made for our convenience. Of course, he is right.
All my son's life he has listened to people with disabilities and their parents speak out in advocacy for themselves and for those who have not been heard. He has always taken responsibility for helping out when friends, classmates or family members have a job to do or need help in times of trouble. A little over a year ago he decided he should raise money to help our local and national Down syndrome advocacy organizations through the Puget Sound Buddy Walk. He wrote on his fundraising page something about making information available to mothers of babies so they do not cry about their babies having Down syndrome.
At the Buddy Walk that year he wanted to meet the women at the table where they were showing the new parent packets. I mentioned that for a few years I sent out information to local hospitals and doctors' offices, and started writing articles in mainstream parent publications so that families could be aware of the resources available when their children are diagnosed. As we chatted I looked over to see my son smiling at me and nodding, as if he saw himself the mentor to a particularly successful student.
I had no idea that some day my son would be proud of me for giving other moms reasons not to cry when they found out their children had Down syndrome. It did not occur to me that he would want to show his appreciation to other moms who had taken up the same cause, or that he would find a way to contribute to their efforts.
This year my son was called onstage when the amazing folks who organize the Buddy Walk announced that he was among the top five fundraisers for the Buddy Walk. Placing fifth, he was the first to be congratulated. It was a big moment for him, and for me, too. He lingered for a moment to give the audience the opportunity to applaud, and posed for a picture, a great demonstration for the other four prize winners who took the stage after him.
There were no Buddy Walks the first twelve years of his life. I am so glad there were role models and heroes living ordinary lives in extraordinary circumstances even before he was born, a generation growing up in our community who blazed a trail for him.
Twelve years before my son was born, very young children with Down syndrome were given the opportunity to learn at the Experimental Education Unit of the University of Washington. Because they demonstrated that they could learn, the whole world opened up for the generations that followed them.
My top five best experiences at Buddy Walks we've attended include greeting the graduates of that program who set up tables for their advocacy efforts or businesses. When I remember the handshake and congratulations that my OB/Gyn gave me when my son was a newborn, I always do that bit of math.
His sixteen year old son was four years old when the world opened up for children with Down syndrome in the Seattle area. I wish his first years were not so very different from my son's early childhood. But I know he had a good life. I am sure that he and his family, like my son today, wanted all the best for the babies and children who followed him. I'm so glad that my son is proud of me.
Browse at your public library, local bookstores and online retailers for books like
Gifts: Mothers Reflect on How Children with Down Syndrome Enrich Their Lives,
Gifts 2: How People with Down Syndrome Enrich the World
and
More Than a Mom: Living a Full and Balanced Life When Your Child Has Special Needs
.
In the Season Finale of Comic Book Men Bryan Johnson got a tattoo of his niece, Sage, as a zombie
. At the end of the episode she comes in to admire it. She loves zombies!
We noticed that Sage has Down syndrome.
https://forums.bellaonline.com/ubbthreads.php/posts/753148#Post753148
You Should Also Read:
Thoughts from the Middle of the Night
Inspirational Mothers - Down Syndrome Advocacy
Early Intervention and Advocacy - Then and Now


Related Articles
Editor's Picks Articles
Top Ten Articles
Previous Features
Site Map



Follow @DownSynAdvocacy
Tweet





Content copyright © 2021 by Pamela Wilson. All rights reserved.
This content was written by Pamela Wilson. If you wish to use this content in any manner, you need written permission. Contact Pamela Wilson for details.