Costume Ideas - Childhood Disabilities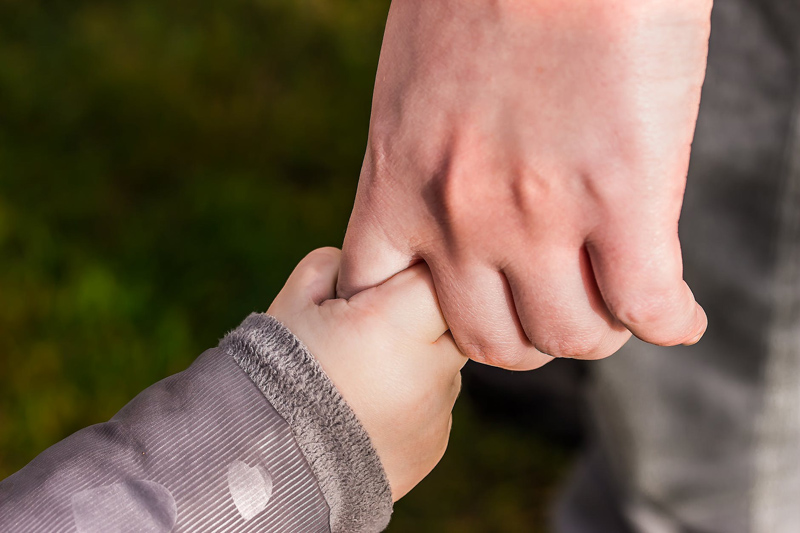 Halloween can be a stressful time for children with disabilities who have sensory issues but who want dress like a favorite movie, game or story character. A few minor adjustments to clothing or materials that they easily tolerate can create an illusion that is both striking and comfortable. Great advice is available from parents online who have been struck with creative ideas their own children enjoyed despite a mistake or two. Older teens and adults with similar sensitivities are often quite generous in sharing their suggestions.
Teens and adults who use wheelchairs are great idea people for families of young children who want to compete in costume contests or just make people look twice while making the rounds during Trick or Treat night. Snapshots shared via social media have inspired some sweet, scary and beautiful costumes incorporating wheels, walkers and other mobility aids.
Make up and face paint are generally recommended over masks, but some children love masks and will not be deterred. You may blow up a round balloon and tie it, wrap it with several layers of strips of newspaper slathered with flour and water (you may want to let it dry between the first layers and the last), and create a papier mache ball that can be cut down into several sizes of masks.
Use non toxic paint and decorate it according to the costume or identity wanted - poke assorted small holes for ventilation as well as for eyes, nose and mouth. This technique can also be used to create hats, skulls and other headgear. Sometimes half-masks and baseball style caps with animal snouts or bills can be transformed by make-up or face-paint. Sometimes a decorated hood or a hat can be substituted for the traditional mask, but remember that hats and masks will be removed when they become uncomfortable so pre-plan by providing a carrying case or bag.
Making an iron on transfer on see through nylon that can be sewed into a hood or Zorro type wrapped mask might be a good alternative for children who can't tolerate plastic or rubber covering their faces. Nylon cloth can also be used to cover large ventilation holes in masks. My son chose to be a doctor one year, and we found actual cotton/poly scrubs were less expensive than the nylon 'doctor' outfit available at the costume store. He topped it off with a computer generated iron-on Dr. Phil wraparound mask (on see through nylon) and was the hit of the party.
If your little girl wants to be a princess, you may wish to check the local thrift store for bridesmaid or flower girl dresses one size larger that were worn only once and look brand new. There are also fatigues and uniform jackets in a variety of sizes at most thrift stores. Graduation gowns in a variety of colors are often available and can be used as witch's or wizard robes. Dollar stores sometimes have craft sections where you can find sparkly jewels to glue on costumes, and of course craft stores have all sorts of wonderful finds.
Paper sacks can be made into a variety of hats and headdresses and are surprisingly warm on cool nights. Grocery sacks can be cut into jackets, but beware of paper cuts. Folds are safer and more comfortable than cut edges but duct tape can reduce the risk. Paper reinforced with tape in strategic areas can add durability to temporary costumes. Traveling with duct tape or even wide cellophane tape can help when a costume rips and should be found in all repair kits. Making hems for cuffs and sleeves using double-sided tape or taped over staples can make a costume wearable by more than one member of the family.
Planning a costume for a baby may be the easiest - many little outfits are already designed with cute animal themes or occupations, complete with hats or hoods. When sewing additions like dog, bunny or bear ears on to a baby's hood; Dalmatian or Cow spots on fuzzy pajamas; keep in mind that additions may be sucked on or chewed and are a choking hazard if they become detached or torn. If you use stuffed socks for long animal ears, the stuffing may be a hazard. Anything long or dangly can be also be a choking hazard.
Most neighborhoods, many cultural organizations and faith communities, and some schools plan costume parties for children to keep them off dangerous streets on Halloween night. All children need supervision during outings as well as community events. It's a sad fact that bullies and predators are often drawn to such gatherings and often cannot be recognized as different from regular human beings.
Establishing working relationships within our communities in planning events can be as simple as bringing snacks or drinks for planners and volunteers, or having family members, including our children, help with work details. Call ahead to remind planners of simple wheelchair accessibility standards, or offer to help set up - or clean up! - for the event.
If your child has specific dietary restrictions, you may be able to request or provide small toys as prizes for anyone with similar health issues. Some booths at carnival type parties may give tickets or coupons as prizes and children can redeem them for what they want at a prize table. This is an accommodation that gives all children greater access to choice, a prize in itself.
Browse at local shops and stores or online retailers for
costume ideas and craft materials
and look through
Halloween stories for children
for characters and vehicles.
To the Max: Genius Halloween Costumes for Kids in Wheelchairs
https://www.parents.com/blogs/to-the-max/2012/10/04/uncategorized/genius-halloween-costumes-for-kids-in-wheelchairs/
.
Wendy on Wheels
https://www.facebook.com/wendyonwheels1
Jacob the Bad Biker
https://tinyurl.com/cctqd6j
Halloween as white privilege
Lacking both imagination and humanity/ It's a culture, not a costume
https://www.racialicious.com/2013/10/30/voices-halloween-a-white-privilege-christmas/
Don't Make Me Rip Those Chicken Feathers Off You by Dana Lone Hill
" ... To excuse the fact that you are mocking and making fun of every woman I have ever looked up to in my life is total disrespect. ... The Native women in my life, related or not- friends and relatives- are artists, writers, doctors, lawyers, tribal workers, counselors, tribal chairpersons, directors, photographers, blue collar workers, mothers, sisters; and we are proud of being Native.
Don't even try to take away everything we represent with your idea of who we are with a few chicken feathers. ..."
https://lastrealindians.com/dont-make-me-rip-those-chicken-feathers-off-you/
You Should Also Read:
Halloween Costumes and Childhood Disabilities
Costumes for Children with Special Needs
Halloween Safety Tips - Childhood Disability


Related Articles
Editor's Picks Articles
Top Ten Articles
Previous Features
Site Map



Follow @DownSynAdvocacy
Tweet





Content copyright © 2021 by Pamela Wilson. All rights reserved.
This content was written by Pamela Wilson. If you wish to use this content in any manner, you need written permission. Contact Pamela Wilson for details.