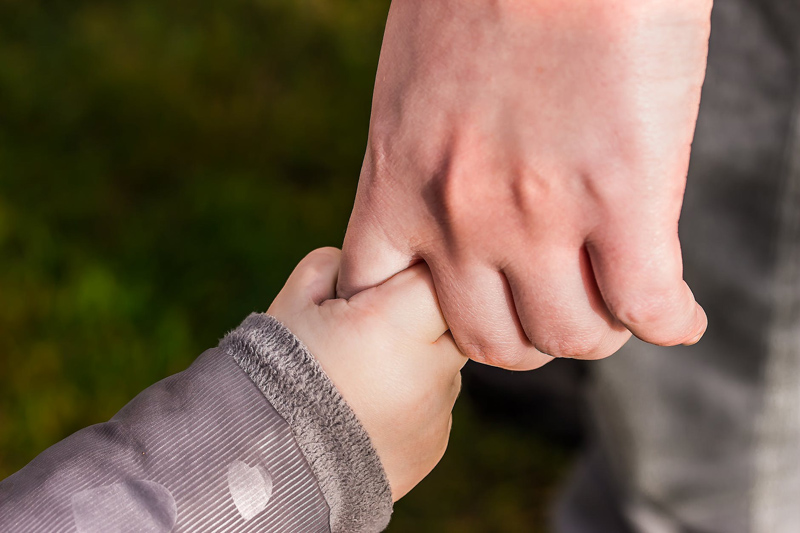 When I was growing up, my family taught me that using respectful language would be as important to me as it would be to the people around me. As I grew older I realized that many people I admired considered certain individuals and groups of people undeserving of their good manners or regard. Growing up in a culturally diverse family in a multicultural environment I found that individuals in almost every family I met had stereotype-based prejudices and used disrespectful language in casual conversation.
My mother did not speak unkindly about anyone, and asked those who did not to use hate language or speak badly of anyone in our house. The year before my son was born with Down syndrome, she caused a little trouble in her neighborhood when she caught some children on her block taunting another child on the street who had an intellectual disability. Although her neighbors would have punished their children for harassing another child for any other reason, they felt it was just 'kids being kids' for them to 'feel uncomfortable around' a child with a disability. They felt it was fair and reasonable for their children to cause that child to feel 'uncomfortable' around them. She told me she regretted losing those friendships, but she could not help but take up for the vulnerable child.
When I advocate for respectful language, my main focus is on promoting "People First" word order and avoiding use of the "R-word" or its variations. But being aware of the damage that hate language and bullying causes also means that we can no longer be bystanders when others use derogatory words and comments to tease or torment individuals who are just out and about living their own lives.
In our household, the R-word is considered hate language. Because it is used so thoughtlessly, we are reminded every day that people with intellectual disabilities are have been eliminated from consideration for basic opportunities and accommodations in school, recreation and work and that they are always more vulnerable to bullying and hate crimes. They must continue to fight for human rights and civil rights that their mainstream peers take for granted no matter where they happen to be.
Some may say individuals with disabilities, their families, and many advocates are 'over-sensitive' and expecting or demanding too much from their mainstream peers and even their teachers and school staff. But respectful language sensitive to the humanity of individuals with developmental disabilities is good plain speech that says as much about the speaker as it implies about people with disabilities.
In promoting 'people first' language encourage a change from 'disabled child' to 'child with a disability' where a diagnosis is relevant to the conversation. I know that I would be put off by always being referred to as a 'near-sighted woman' no matter how innocuous or apt that descriptor happens to be. It sounds better to me when I am described as 'a woman who wears prescription shades.'
In reality, being called disabled is an overstatement of a diagnosis or other challenge. It is more appropriate to say someone is 'partially disabled' because that is a more accurate description. I also believe that the term 'older' is more useful than 'elderly' or 'old' because the latter give an impression of aging being at an end with no particular acknowledgement of further growth, development or usefulness implied.
Words have been used as weapons all my life and I believe it is either naive or vicious to promote the absurd notion that labels do not matter. Those who suggest that respectful language does not make a difference are usually those who are most competent at using words to demean and discourage those who speak up when they or their neighbors are targeted or bullied. There is no excuse to celebrate ignorance at the expense of individuals who are busy getting on with their lives and following their dreams - who have very little interest in dealing with those who have very little to offer the world despite what might have been considered greater potential.
Browse at local bookstores, your public library, or online retailers for books about
disability advocacy and awareness, like:
No Pity - People with Disabilities Forging a New Civil Rights Movement; or
Why I Burned My Book and Other Essays on Disability.
.
Doing Social Justice: Thoughts on Ableist Language and Why It Matters
- Rachel Cohen-Rottenberg
https://www.disabilityandrepresentation.com/2013/09/14/ableist-language/
What Can I do When I Hear the R-word
https://www.r-word.org/r-word-what-can-I-do.aspx
End the R-Word
https://www.youtube.com/watch?v=fkdtEOrrkPs
R-word Take Two
https://www.godandelion.com/component/k2/item/60-r-word-take-two
It's all about communication: the ACAMH Emanuel Miller Lecture 2012
https://www.preventionaction.org/prevention-news/it-s-all-about-communication-acamh-emanuel-miller-lecture-2012/5773
The Disability Hierarchy, Equity and Advocacy
https://www.bellaonline.com/articles/art61355.asp
'Tropic Thunder' finds itself at the center of a firestorm
https://www.seattlepi.com/ae/movies/article/Tropic-Thunder-finds-itself-at-the-center-of-a-1281999.php
Academy Awards 2012: Putting Blackface in Context
https://www.racebending.com/v4/featured/academy-awards-2012-putting-blackface-context/
You Should Also Read:
We Can End the R-Word in Movies and TV
Thoughts From the Middle of the Night
People First Language Sensitivity


Related Articles
Editor's Picks Articles
Top Ten Articles
Previous Features
Site Map



Follow @DownSynAdvocacy
Tweet





Content copyright © 2021 by Pamela Wilson. All rights reserved.
This content was written by Pamela Wilson. If you wish to use this content in any manner, you need written permission. Contact Pamela Wilson for details.