When a goal doesn't make you happy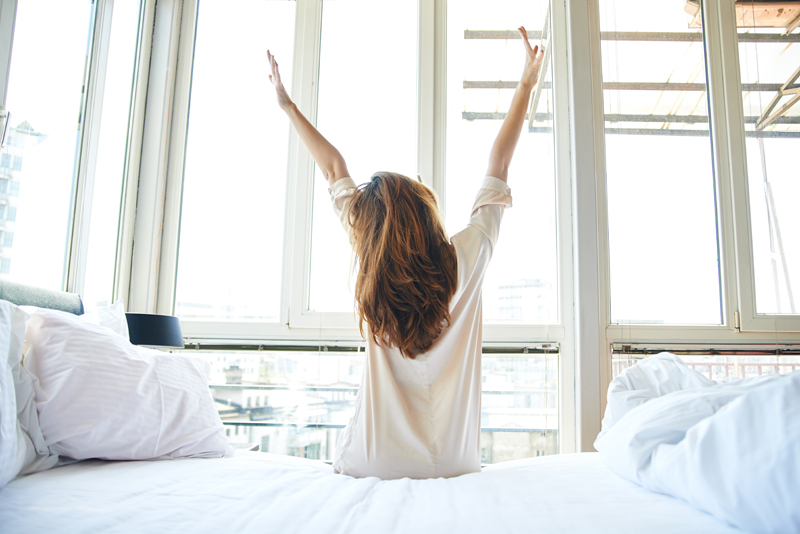 I never set a personal goal that I don't think will be beneficial and/or bring about some joy/fulfillment in my life. Yet there have been occasions when an accomplished goal made me downright miserable.

A while ago I landed a new job and made it a goal to "have perfect attendance—no lateness or absences—for at least 100 days." Years before when my children were very small, I'd managed perfect attendance for an entire year which is a major feat when you are parenting toddlers. It's still a source of pride when I look back, so I thought I'd try to do it again. Everything went wonderfully for 99 days. No one got sick and no major calamities befell my family that required that I take off from work.

Then the 100th day dawned and I got up feeling under the weather. I thought of calling in sick, but with my goal in mind, I went in to work and was miserable the entire time. I couldn't concentrate, further I couldn't help but think back to my 30th day and 60th day on the job when I jubilantly looked forward to achieving this 100th day goal. Yet when it arrived I did not enjoy it at all even when I went home that evening and crossed it off my life list as accomplished.

There's an old story that I've seen in a lot of self-help books about a farmer who had only one old tired horse to till his land. One day the farmer let the horse go and his neighbors thought this was silly of him, after all how would he till the land without the old horse? The farmer was not worried. A week later the horse returned with several other wild horses. The neighbors then congratulated the farmer on his good fortune. The farmer's attitude didn't change. He was not overly happy, just as he was not morbidly sad when he let the horse go. The farmer had a son who attempted to tame one of the wild horses, but was thrown off and broke his leg. When the neighbors expressed their sympathy, the farmer remained as stoic as ever. A few weeks later the army came through the village drafting every able bodied male into service. Because the farmer's son had a broken leg, they didn't compel him to sign up.

This is an important lesson to learn in life coaching. We set goals that are meant to bring us closer to the life we believe will make us happy. But really you just never know, so it's best to set them with a balance of hope and detachment. You might work for years to qualify for a promotion only to realize your new schedule encroaches on your time with friends and family. And how many people have said "If I could just hit the jackpot, I'd be happy." Yet a study of lottery winners found that after the peak experience of winning, they were no happier than anyone else.

While I know that not every goal I complete will make me happy, I will continue to set them as goals are our path to self-actualization. Once I accomplished the 100-day work goal, I set another "to keep a log of all the problems I solve at work." So instead of waiting for a far off goal, I can celebrate each and every day.

You Should Also Read:
The Purpose of Goals: Self-Actualization


Related Articles
Editor's Picks Articles
Top Ten Articles
Previous Features
Site Map





Content copyright © 2021 by Leah Mullen. All rights reserved.
This content was written by Leah Mullen. If you wish to use this content in any manner, you need written permission. Contact Leah Mullen for details.