Burn The Fat, Feed The Muscle - Book Review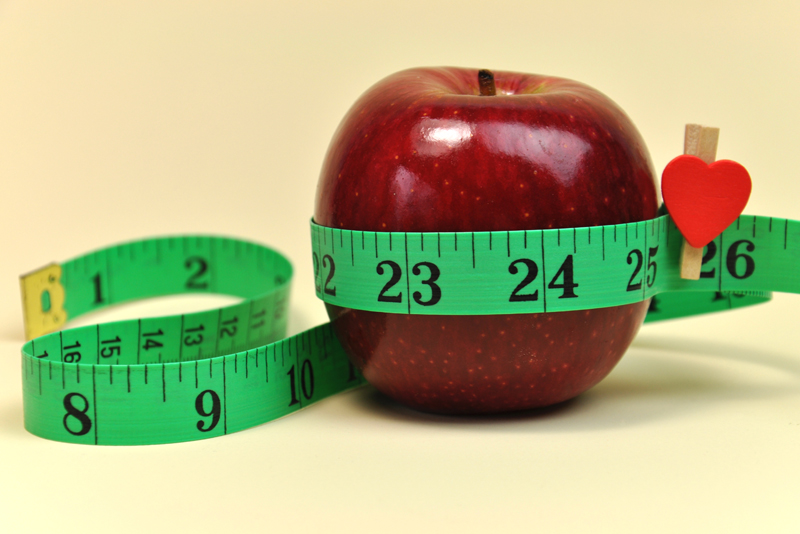 I'm sure if you are interested in weight loss, you've probably read numerous articles, watched many late night weight loss infomercials, and read several diet books on the subject. Many of these books, fad diets and weight loss gimmicks are not effective and may even be harmful to your health. The promise to lose weight without a change in eating habits or exercise can be very appealing. The truth is there is no magic pill, diet, or quick weight loss gimmick that will work to transform your shape into the body of your dreams. Effective fat loss requires hard work, commitment, exercise, and a change in eating habits, that ultimately leads to healthy lifestyle changes. The book "Burn the Fat, Feed The Muscle" provides a solid, detailed, nutrition and exercise program, that gives you specific guidelines to effectively lose body fat and build lean muscle.
The author Tom Venuto, has extensive experience in the health and fitness industry as a health and fitness author, steroid free bodybuilder, fitness trainer and fat loss expert. "Burn the Fat, Feed The Muscle" provides an informative nutrition and fitness guide that takes you step by step through Venuto's four essential elements for success: nutrition, weight training, cardio, and mental training. The book also explores the many issues with fad diets, weight loss myths, and why they are not effective for healthy and permanent weight loss.
This book starts with a look at the scale and how misleading your scale weight can be. Many people weigh themselves daily and get frustrated with their lack of results and the fluctuating numbers. However, the scale doesn't look at your body composition and the importance of the ratio of lean muscle and body fat when determining your health. More effective assessment tools are explained in detail so that you can select the best method for you and get a more realistic measure of progress.
A large part of the book is devoted to the importance of nutrition that includes: caloric intake, nutrient timing, and hydration. It includes information on preworkout and post workout meals, sample menus for men and women, and sample breakfast, lunch, and dinner recipes. I love the simplicity of the meal plans. They are natural, nutrient dense, food selections with the option of a cheat meal. The author stresses the importance of consistency and making healthy food choices that lead to success.
The book also explains the importance of training the brain to be successful by using positive thinking and mental focus on attainment of goals. Weight loss requires a change in mind set, consistent exercise and good nutrition. Changing unhealthy habits is not always easy, so the information in this book on training the mind is extremely valuable for setting and effectively attaining your weight loss goals.
Weight training is a key factor in changing your body composition to decrease body fat and increase your lean muscle mass. This book includes a weight training program that can be used for a beginner or adapted to an intermediate or advanced level. It includes a program called "The New Body 28", which is Venuto's quick start training program for building lean muscle. The exercises are basic and effective, and although I thought it would be nice if the book included pictures demonstrating the exercises, there is a website referenced that includes photos of the exercises and descriptions.
There is a chapter on cardio training which explains the benefits of cardio for weight loss and gives detailed information on the numerous types of cardio to choose from, recommended duration, and intensity. The chapter also explores the issues of doing cardio before or after weights and if you should do it on an empty stomach.
The book also includes a section on plateaus and advanced techniques to accelerate fat loss. It concludes with several weight loss tools such as goal and calorie worksheets and macro-nutrient charts.
I was sent a copy of this book for review. In summary, this is a comprehensive book on nutrition and weight training and provides a healthy, effective plan to increase lean muscle and decrease fat. The book is well written and an easy read that is a great purchase for your home library. The book is sold by Amazon and will be released December 10, 2013. The following is a link to a free preview of "Burn The Fat, Feed The Muscle."
burn-the-fat-feed-the-muscle-preview-pdf.html


Related Articles
Editor's Picks Articles
Top Ten Articles
Previous Features
Site Map



Follow @weightlossbella
Tweet





Content copyright © 2023 by Patricia Mitchell. All rights reserved.
This content was written by Patricia Mitchell. If you wish to use this content in any manner, you need written permission. Contact AJ Alexander for details.