Person First Language and Down Syndrome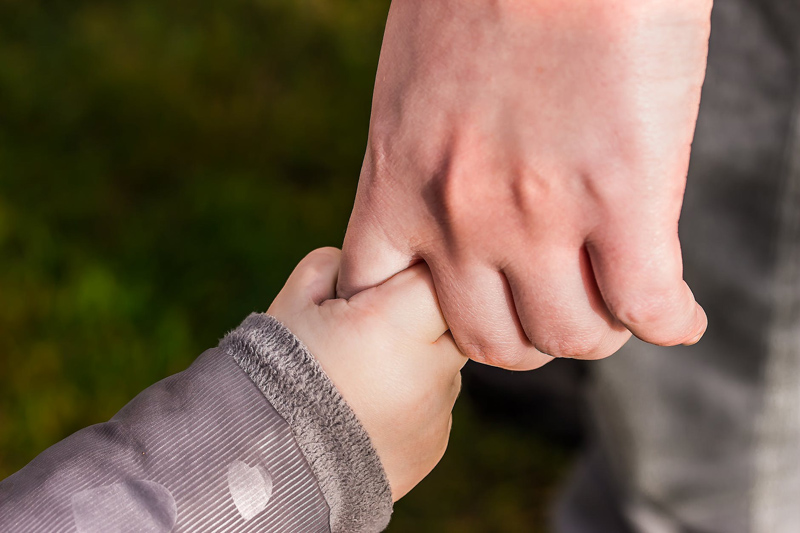 Just as every individual with Down syndrome is original and unique, every parent brings their individuality to the diverse community of families bringing up children and teens who share the same diagnosis.
It is good for parents of young children to feel passionate about their advocacy efforts and also to express their differences of opinion on disability-related issues. When my son was a baby I wrote an article that was published in Mothering magazine, and I photocopied it for staff and other parents at his early intervention center. But the first person I met when we arrived that day was a young woman with Down syndrome who volunteered in the classroom.
When she took the article into the lounge to read it I was shocked into realizing that my son would grow up to read what I was writing about him, and other people with Down syndrome could read anything I wrote while he was growing up.
I also understood that everything I had written was much more about me than it was about him. I was writing for myself and for other parents. I recognized the diversity in the community of parents but understanding the great diversity among children, teens and adults with Down syndrome came much more slowly.
One mom may feels so strongly about person first language that she will attack another mother for a comment from a different viewpoint. Each feels as strongly as the other about their freedom to advocate the way they choose. But if either one's children was ill, or had an accident, or was bullied - they would stand together and support one another without thinking twice.
As the years pass, we often find that we have more in common with other passionate advocates with different opinions than we have in common with people who agree with us. Our perspectives and understanding change over time, but the spark that inspires us to build a better future for our sons and daughters only grows. Advocacy benefits one child at a time. Finding opportunities for your daughter or my son creates a domino effect that reaches their peers with Down syndrome as well as regular kids they meet in the mainstream.
We don't need to be divided by language issues when a little tenderness is all that is needed. So many things happen in life, to mothers as well as children, that we can afford to engage in kindness with one another now to build up trust and support for later on when life deals us other surprises.
Browse at local bookstores, your public library, or online retailers for books about
disability advocacy and awareness, like:
No Pity - People with Disabilities Forging a New Civil Rights Movement; or
Why I Burned My Book and Other Essays on Disability.
.
Doing Social Justice: Thoughts on Ableist Language and Why It Matters
- Rachel Cohen-Rottenberg
https://www.disabilityandrepresentation.com/2013/09/14/ableist-language/
Person First Language: I can't win.
https://www.mostlytruestuff.com/2013/07/person-first-language-i-cant-win.html
Addressing Down Syndrome Awareness Month as the Parent of a Child with Special Needs by Eliana Tardio
https://www.mamiverse.com/down-syndrome-awareness-month-special-needs-eliana-tardio-25441/
I am not a 'person with a disability' - I am a disabled person - Lisa Egan
https://www.xojane.com/issues/i-am-not-a-person-with-a-disability-i-am-a-disabled-person
We Can End the R-Word in Movies and TV
https://www.bellaonline.com/articles/art175486.asp
NDSC Public Awareness Language Guidelines
https://www.ndsccenter.org
In Spite of My Disability
https://www.normemma.com/arinspit.htm
The Hierarchy of Insults - DisabilityIsNatural.com
https://disabilityisnatural.com/
Dignity, Not Semantics
https://www.bellaonline.com/articles/art7437.asp
BBC - OUCH! Blog -
The Whole 'Special' Thing
https://www.bbc.co.uk/blogs/ouch/200803/the_whole_special_thing.html
Katie Couric Video-editorial on Hate Language
https://www.cbsnews.com/sections/i_video/main500251.shtml?id=2547964n
Us and Them - by Mayer Shevin
https://shevin.org/articles-usthem.html
Miss Conduct, Robin Abrahams
When Words Hurt
https://www.boston.com/news/globe/magazine/articles/2007/03/18/miss_conduct
Disability is Not A Cute Little Joke
https://www.abc.net.au/rampup/articles/2012/02/08/3425691.htm
Person-first language doesn't put people first, it makes them invisible
https://www.mmonjejr.com/2012/12/person-first-language-doesnt-put-people.html
Defending Kids with Down Syndrome: A Life Lesson
on Vacation by Bonnie Rochman
https://healthland.time.com/2013/01/14/defending-kids-with-down-syndrome-a-life-lesson-on-vacation/
https://ti.me/101uYcQ
The Problem with Person-First Language: What's Wrong with This Picture?
https://www.disabilityandrepresentation.com/
You Should Also Read:
Person First Language Awareness
Person First Language Sensitivity
Inclusive Education and the Culture of Down Syndrome


Related Articles
Editor's Picks Articles
Top Ten Articles
Previous Features
Site Map



Follow @DownSynAdvocacy
Tweet





Content copyright © 2022 by Pamela Wilson. All rights reserved.
This content was written by Pamela Wilson. If you wish to use this content in any manner, you need written permission. Contact Pamela Wilson for details.