Boston Marathon Attack and Disabilities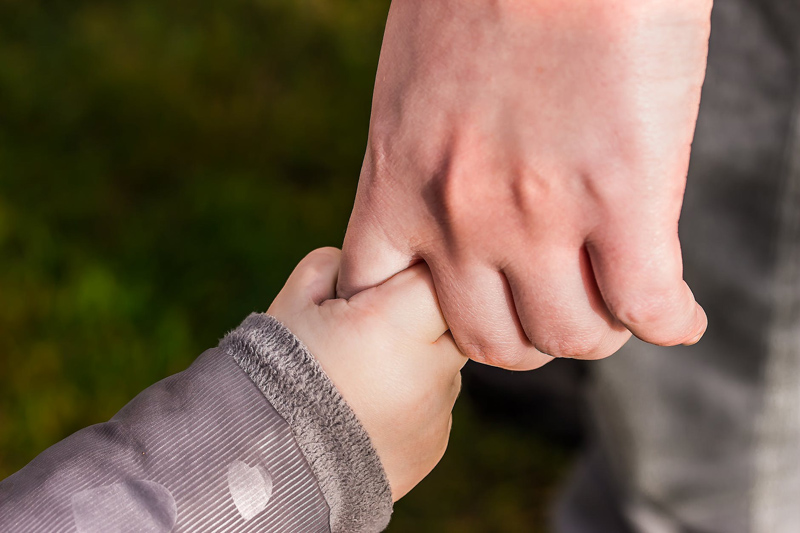 Our sympathies are with those affected by the terrible events at the Boston Marathon, especially families of those who were injured or killed. News coverage and conversations about the attack have been distressing for adults and children throughout our country in the days following the violence.
Taking steps to protect our children from the overwhelming anxiety we feel as we are processing the event can also help us cope with the vulnerability, anger or fear that may arise as we make plans to attend community events or spend time where there are crowds and news coverage. Connecting with everything that is positive in the response to the unprovoked attacks can support our mental wellness and help us build resilience even during the most difficult times. As Mr. Fred Rogers' mother has been so often quoted, we can look for the helpers.
In the minutes following the explosions, lives were saved by individuals rushing to help. First responders and medical professionals in local hospitals put forth their best efforts dealing with the physical trauma. Television viewers became educated about the injuries involved, becoming more aware of the long-term recovery involved, including physical therapy and mobility aids, accommodations and artificial limbs. I am certain some will be dealing with head trauma and brain injury and the media could be of great service in illustrating what that means, too.
While we most often concern ourselves here with developmental disabilities and chronic health conditions, childhood disabilities acquired due to accidents or violence also change the dynamics of family life. Physical challenges and TBI affect the perception of opportunities and potential for children, teens and even adults after injuries. Ignorance and prejudice can raise obstacles greater than their injuries.
Just as we have learned that a diagnosis is only a small part of who our children are and who they are meant to be, the individuals injured during the explosions will be remarkably like the people they were before the attack. Absorbing the new reality will not be any easier for them because they have media coverage or the unconditional support of the country due to the circumstances of their injuries. Every individual has to work through the physical, emotional and intellectual briar patch on their own.
My son developed type one diabetes when he was seven years old. There is a greater incidence of amputation due to neuropathy and foot injury in adults with diabetes so I have a much higher motivation to help him control his blood sugars to avoid or delay complications. The level of anger I felt towards those responsible for the violence was overwhelming while watching news coverage of survivors with injuries to their lower extremities. All the worry I've felt over the unfairness of the long term health risks for my son spilled into my sympathy for those injured at the Boston Marathon.
I hope that the disability and advocacy communities can reach out and let them know we are here for them, and for their families, as they make their way through the next few years. They have already helped make visible the 'wounded warriors' who have experienced the effects of IEDs in war zones, who have come forward with information and support while their injuries were still new. We must invite and add their voices to ours in every advocacy action and awareness event demanding equity for our sons and daughters with childhood disabilities. These individuals and their families suddenly found themselves part of our community, without a Welcome to Holland or Thoughts from the Middle of the Night to ease their way.
Browse at your public library, local bookstore, or online retailer for books like:
Lower Limb Amputation
or
You're Not Alone: With the Stories of 38 Remarkable Amputees Who Conquered the Challenges of a Lifetime
and
It's Just a Matter of Balance: A Very Personal Story Of Amputee Rehabilitation, An Autobiography, Prosthetic Education, Inspirational, Useful Story For Clinicians, And The Teenage Student
Bloggers' advice on helping children cope
https://specialchildren.about.com/od/featuredblogposts/ss/Featured-Blog-Posts-2013_3.htm
First dwarfs to run Boston Marathon finish the route
https://www.bostonglobe.com/metro/2013/04/30/first-dwarfs-run-boston-marathon-finish-route/70JHV4bZ8DIgv9oiFO4pqL/story.html
Always Nice to See Best Buddies in the News, But Maybe Not This Way
https://specialchildren.about.com/b/2013/04/23/always-nice-to-see-best-buddies-in-the-news-but-maybe-not-this-way.htm
You Should Also Read:
Strollers, Walkers and Wheelchairs for Children
Home Accessibility and Visitability
Doorstops for Kids and Teens in Wheelchairs


Related Articles
Editor's Picks Articles
Top Ten Articles
Previous Features
Site Map



Follow @DownSynAdvocacy
Tweet





Content copyright © 2021 by Pamela Wilson. All rights reserved.
This content was written by Pamela Wilson. If you wish to use this content in any manner, you need written permission. Contact Pamela Wilson for details.