Childhood Apraxia of Speech - CAS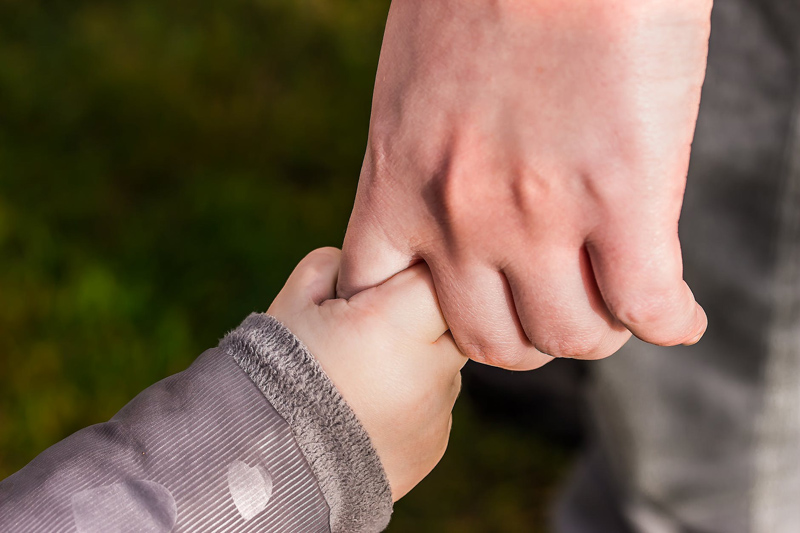 Childhood Apraxia of Speech (CAS) includes an array of speech processing, sound production and articulation challenges related to motor planning, sensory perception and integration. Parents are often aware of differences in their child's language or speech long before an SLP or other speech-language professional presents a diagnosis of apraxia. It is important to consult a trained and experienced speech-language pathologist (SLP) who understands the neurological and physical basis for CAS, for a proper evaluation and accurate diagnosis.
Children and teens struggling with apraxia are as diverse as their mainstream peers. Every individual responds to diagnosis specific speech therapy and their own combination of difficulties the best they can, according to many other aspects of their personalities, environment and opportunities. Children who have sensory processing disorder, Down syndrome, autism, or sensory integration delays have a higher incidence of apraxia than their otherwise mainstream peers.
In some situations, a child has been criticized or laughed at because they persist in saying words differently past the age where mistakes and mispronunciations are common. It may seem as though the child is not trying to speak clearly or correctly when a complex motor planning problem is a constant challenge. Adults will often attend to imperfections in speech while being completely unaware when a milestone of clarity could be celebrated or at least noted.
Children with verbal apraxia may develop sensitivity about their attempts to communicate if they cannot find interested listeners willing to work out the story they want to tell. As great an obstacle as the condition itself is the reaction of strangers and even extended family members who do not respect a child's individuality or the diversity of their potential. Unfortunately, speech intelligibility is expected to be an easy basic skill for children to develop and is taken for granted until it is missed.
When I was a child, if my dad mixed up or mispronounced words, he would quip that his tongue wrapped around his eyetooth and he could not see what he was saying. When a professional talks about developmental apraxia of speech, I can't help but think my dad's explanation is better.
It could be that parents don't need to know that in apraxia everything along the pathway between the brain and the parts of the mouth, throat and chest that help us make sounds can be a little off. Our most important question is what we can do to fix or manage all the problems along the way.
But speech/language professionals should explain the mechanics and magic of sound and speech production so we understand without a doubt that our sons and daughters are working harder than we can imagine to get the right sounds in the right order in every word and sentence they say. Some children have to think about every word they say to put every sound and syllable puzzle piece in the right place.
Moms who can interpret sentences composed of the middles of words are at the top of the hierarchy of interested listeners. They encourage their children to keep communicating no matter how difficult it is to decode meaning when beginning and/or ending sounds are missing or replaced. But children and teens with apraxia should have a full array of communication alternatives to use in different settings so they can express themselves at home or at school, and to socialize with mainstream peers. Any lack of communication reflects a community's will and ability to put natural supports in place so every person can participate and discover their own potential.
Browse at your local library, bookstore, or online retailer for books like:
Becoming Verbal With Childhood Apraxia: New Insights on Piaget for Today's Therapy
or
Speaking of Apraxia: A Parents' Guide to Childhood Apraxia of Speech
Find information at Apraxia-Kids
CASANA - the Childhood Apraxia of Speech Association of North America
https://www.apraxia-kids.org/guides/family-start-guide/
Ask an Apraxia Specialist: Children with DS and CAS
https://talk-ds.org/2013/07/22/ask-an-apraxia-specialist-children-with-ds-and-cas/
Apraxia and Children with Down Syndrome
https://talk-ds.org/2013/06/03/apraxia-and-children-with-down-syndrome/
Resource Guide: Oral Motor Skill Difficulties Children with Down Syndrome
https://ndsccenter.org/worpsite/wp-content/uploads/2012/03/OralMotor.pdf
NICHY: Speech and Language Impairments
https://nichcy.org/disability/specific/speechlanguage
Encouraging Late Talking Children
https://www.bellaonline.com/articles/art55867.asp
Apraxia Awareness Day May 14 - Blue and White
How To Offer Services That Special Needs Families Can Actually Use
https://www.snagglebox.com/2013/05/how-to-offer-services-that-special.html
You Should Also Read:
Speech Therapy for Children
Food and Eating Issues - Childhood Disabilities
Sensory Processing - How Uncomfortable is Your Child? Sensory Processing Disorder


Related Articles
Editor's Picks Articles
Top Ten Articles
Previous Features
Site Map



Follow @DownSynAdvocacy
Tweet





Content copyright © 2022 by Pamela Wilson. All rights reserved.
This content was written by Pamela Wilson. If you wish to use this content in any manner, you need written permission. Contact Pamela Wilson for details.