Breastfeeding Babies with Down Syndrome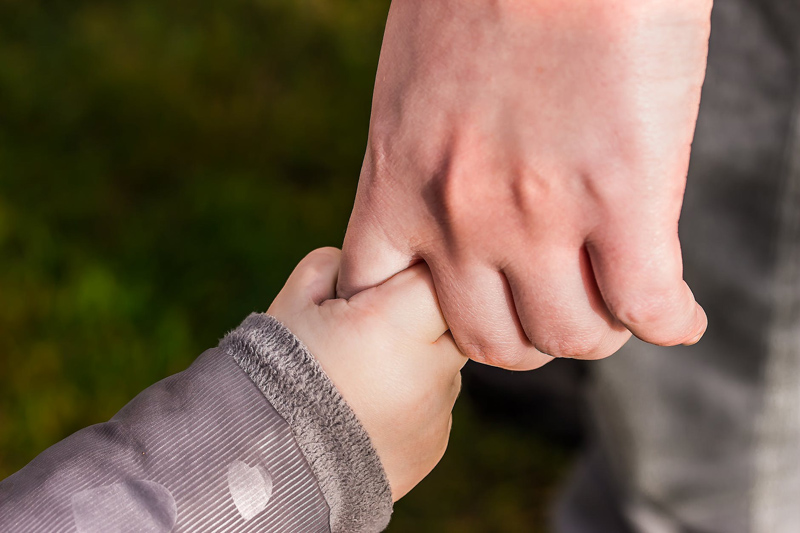 Many of the benefits of breastfeeding that inspire every new mom who chooses to breastfeed are especially important for babies with Down syndrome. Perfect nutrition, boosting the immune system, bonding, and development of early oral-motor skills give every baby the best possible start. Breastfeeding has been embraced and then has fallen out of style every few years for decades.
Many issues impact the choice that mothers of newborns with Down syndrome make, despite the benefits and convenience of breastfeeding. The mother may have experienced an extended labor or very quick or traumatic childbirth; or the baby might have been born via C-Section. Early medical concerns for the baby, premature birth, reflux, or a slightly higher incidence of problems latching on and nursing may be discouraging.
In recent years, education about and support for breastfeeding may have been unavailable in rural areas, low-income neighborhoods, and even in cities, due to budget cuts. Nursing mothers may never bee seen in movies, television, internet or print media. What education and awareness programs are available rarely represent our nation's or our community's racial or cultural diversity.
When our mothers, sisters, aunts, and grandmothers have used formula and bottles to feed babies for even one generation, early encouragement and ongoing support can be difficult to find. Feeding our babies is such a personal experience, any choice that varies can feel like a criticism or rejection. Mothers of newborns should always be the most important person in the room, but there is often a great deal of drama unrelated to the birth that unfortunately affects a new mom whether her baby has Down syndrome or not.
Stress due to the baby's diagnosis or the extended family's response may make breastfeeding physically more difficult for the nursing mother. Many women choose to pump breast milk to increase availability and production while the baby is developing a strong suckle, nursing a few minutes before bottle feeding to give their son or daughter practice. There are also devices available that deliver pumped breastmilk to the baby's mouth via a soft tube while they nurse. The closer the nursing experience is to breast-feeding, the better for mother and child.
Like other new mothers who nurse their babies, moms of newborns with Down syndrome enjoy a little quiet time alone with their babies to admire how perfectly beautiful and amazing the newest family member turned out to be. This is a wonderful time of bonding whether a mother is nursing or bottle-feeding her baby. Pumping and bottle feeding allows other family members to have this bonding experience, but mothers deserve first priority every time. Mothers and their babies belong together during feeding time, and no one should take advantage of the generosity of a new mom and take over these interludes. Holding the baby, and nursing (or bottle-feeding) helps mothers recover from pregnancy and heal from childbirth.
Seeking advice and encouragement for breast-feeding is very important for babies and their mothers. No matter how long or how briefly a mother can nurse her baby, the benefits outweigh the challenges. There is support available from national organizations, every kind of social media, and health advocacy groups throughout the country. Other women have experienced similar challenges and circumstances as they raised their son or daughter with Down syndrome, and new mothers today will be amazing resources for others in the future. For many nursing mothers, it does not matter if another mom's baby had Down syndrome or not, because in this way as in so many others, they and we are very much more like our mainstream peers than we are different.
Browse at your public library, local bookstore, or online retailer for books like:
Breastfeeding: A Parent's Guide
or
The Womanly Art of Breastfeeding
. The customer reviews can be very helpful!
Australia:
Breastfeeding Your Baby with Down Syndrome
https://www.breastfeeding.asn.au/bf-info/down
La Leche League:
Is it possible to breastfeed my baby who was born with Down Syndrome?
https://www.llli.org/faq/down.html
Thank you, La Leche League
https://www.llli.org/nb/nbnovdec01p214.html
Let my sons see your boobs!
https://www.mostlytruestuff.com/2013/08/let-my-sons-see-your-boobs.html
Teach Me How to Breastfeed music video
https://www.youtube.com/watch?v=SZ3QO-7h4YA&feature=player_embedded#t=169
How Can Dad Help?
Mocha Manual - Motherhood in Color
https://mochamanual.com/2013/08/23/a-must-see-watch-this-hilarious-poppin-bottles-video/
Breastfeeding While Latina
Breastfeeding difficulties: How should we support new mothers whether they breastfeed or not?
https://www.babble.com/latina/breastfeeding-while-latina/
Focus on Introducing Food Textures
From Milk to Table Foods: A Parent's Guide to Introducing Food Textures
by Joan Guthrie Medlen, RD, LD
Confronting Cultural Barriers to Breastfeeding
https://breastfeeding.nichq.org/Newsroom/BFB-Faculty-QandA-July2013.aspx
5 Reasons Why We Need a Black Breastfeeding Week
https://mochamanual.com/2013/08/26/dear-white-women-top-5-reasons-why-we-need-a-black-breastfeeding-week/
Insufficiency: Breastfeeding in Real-Life (One Mother's Story of Breastfeeding With Insufficient Breast Tissue) By: Sarah Clark
https://www.mothering.com/community/a/insufficiency-breastfeeding-in-real-life-one-mothers-story-of-breastfeeding-with-insufficient-breast-tissue
International Lactation Consultant Association
Infant and Young Child Feeding in Emergencies
https://jhl.sagepub.com/content/early/2014/06/02/0890334414537118.full
Excellent information on breastfeeding in this video:
Newborns Sleeping Through the Night: A DANGEROUS Myth
https://www.youtube.com/watch?v=e2PfSaHwSco&feature=share
You Should Also Read:
Food and Eating Issues - Childhood Disabilities
Feeding Therapy for Children
Speech, Feeding Therapy, and Early Intervention


Related Articles
Editor's Picks Articles
Top Ten Articles
Previous Features
Site Map



Follow @DownSynAdvocacy
Tweet





Content copyright © 2022 by Pamela Wilson. All rights reserved.
This content was written by Pamela Wilson. If you wish to use this content in any manner, you need written permission. Contact Pamela Wilson for details.