Breast-feeding Challenges - Childhood Disabilities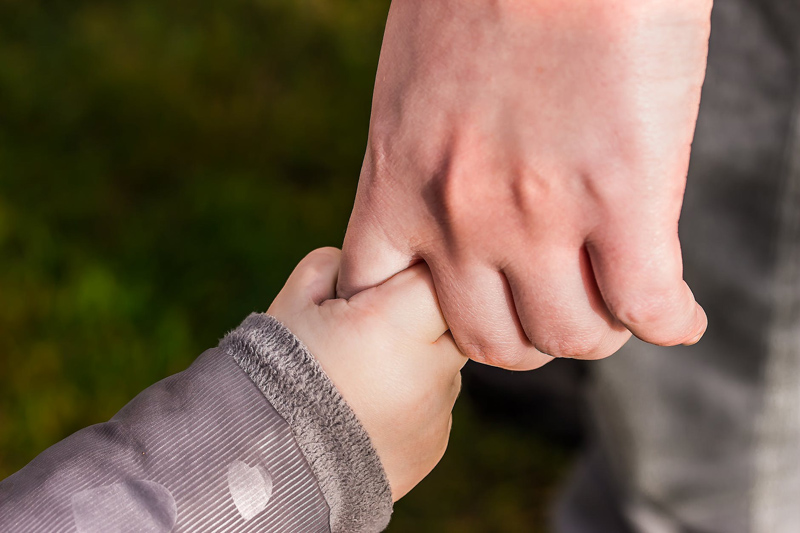 After a difficult birth or newborn diagnosis, a new mom who wants her baby to have the benefits of breast milk and who wants to experience the bonding experience of breastfeeding may face more obstacles to success than actually exist. I am certain that we should be giving new mothers much more gentle but effective support and encouragement when they attempt to breastfeed their babies after a difficult birth or newborn diagnosis. Making the decision to breast-feed or use formula should be based on a mother's decision, with the best possible support and information available, and not due to a sense of failure based on bad advice or unfortunate experiences. All our babies deserve the very best start in life.
I had difficulty nursing my first-born due to inexperience; an intrusive and militant nurse who pressured me to to demonstrate every breastfeeding baby position possible during her shift, and nagged me to 'switch sides' at every feeding; and a lack of confidence due to having my baby taken away and weighed after feeding her. I was somewhat exhausted, perhaps because my daughter was born within three hours of my first noticeable labor pain, and her precipitous birth caused lacerations that resulted in a delayed recovery, even though she was a small baby.
My son was born a month early via C-section, and diagnosed immediately with Down syndrome. I was told he would have difficulty 'latching on' so I should use a red 'preemie nipple' while nursing him. He was given formula in the hospital against my wishes, probably because he was the first baby to be delivered nine months after a snowstorm in that part of the country.
Because I pumped and bottle-fed him for three months before he nursed easily, I discovered that pumping one side resulted in three times the breast milk as the same effort pumping the other side. I knew my son preferred breast milk from the bottle because he could finish it off so quickly. Remembering how much happier his sister had been nursing from the side that I found so much more productive when I started pumping for her brother's bottles, I realized she had the same motivation.
I wished that I had joined a La Leche League group when my daughter was born, because the support and encouragement I found at LLL after the birth of my son was so important for my self-confidence and happiness. My LLL group was also valuable for discovering the difficulties he had nursing were due more to bad advice, pressure, and lack of support than it was due to him having Down syndrome.
It is so much more simple and convenient to breastfeed than to deal with baby bottles, formula, and related activities - even if it was not the very best for every baby from the start - it would still be best for mothers. Although it may be that the main reason I was able to breastfeed both babies was due to plain stubbornness on my part, the challenges I encountered were very small compared to other new mothers.
Browse at your public library, local bookstore, or online retailer for books like:
Breastfeeding: A Parent's Guide
or
The Womanly Art of Breastfeeding
. The customer reviews can be very helpful!
La Leche League: Breastfeeding Babies with Special Needs
https://www.lalecheleague.org/nb/nbdisabled.html
Terri Mauro: Breastfeeding a Child with Special Needs
Yes, it can be done
https://specialchildren.about.com/od/gettingadiagnosis/qt/breastfeeding.htm
Love That Max: Breastfeeding babies with special needs
https://www.lovethatmax.com/2009/09/breastfeeding-babies-with-special-needs.html
Teach Me How to Breastfeed music video
https://www.youtube.com/watch?v=SZ3QO-7h4YA&feature=player_embedded#t=169
How Can Dad Help?
Mocha Manual - Motherhood in Color
https://mochamanual.com/2013/08/23/a-must-see-watch-this-hilarious-poppin-bottles-video/
Australia:
Breastfeeding Your Baby with Down Syndrome
https://www.breastfeeding.asn.au/bf-info/down
Baby Center: Breastfeeding babies with special needs
https://www.babycenter.com/0_breastfeeding-babies-with-special-needs_8481.bc
National Center for Biotechnology Information, U.S. National Library of Medicine
Midwifery: When baby's chronic illness and disability interfere with breastfeeding: women's emotional adjustment.
https://www.ncbi.nlm.nih.gov/pubmed/23063092
La Leche League:
Is it possible to breastfeed my baby who was born with Down Syndrome?
https://www.llli.org/faq/down.html
Thank you, La Leche League
https://www.llli.org/nb/nbnovdec01p214.html
Breastfeeding While Latina
Breastfeeding difficulties: How should we support new mothers whether they breastfeed or not?
https://www.babble.com/latina/breastfeeding-while-latina/
Excellent information on breastfeeding in this video:
Newborns Sleeping Through the Night: A DANGEROUS Myth
Focus on Introducing Food Textures
From Milk to Table Foods: A Parent's Guide to Introducing Food Textures
by Joan Guthrie Medlen, RD, LD
Confronting Cultural Barriers to Breastfeeding
https://breastfeeding.nichq.org/Newsroom/BFB-Faculty-QandA-July2013.aspx
5 Reasons Why We Need a Black Breastfeeding Week
https://mochamanual.com/2013/08/26/dear-white-women-top-5-reasons-why-we-need-a-black-breastfeeding-week/
Insufficiency: Breastfeeding in Real-Life (One Mother's Story of Breastfeeding With Insufficient Breast Tissue) By: Sarah Clark
https://www.mothering.com/community/a/insufficiency-breastfeeding-in-real-life-one-mothers-story-of-breastfeeding-with-insufficient-breast-tissue
International Lactation Consultant Association
Infant and Young Child Feeding in Emergencies
https://jhl.sagepub.com/content/early/2014/06/02/0890334414537118.full
You Should Also Read:
Breastfeeding Babies with Down Syndrome
Feeding Therapy for Children
Food and Eating Issues - Childhood Disabilities


Related Articles
Editor's Picks Articles
Top Ten Articles
Previous Features
Site Map



Follow @DownSynAdvocacy
Tweet





Content copyright © 2021 by Pamela Wilson. All rights reserved.
This content was written by Pamela Wilson. If you wish to use this content in any manner, you need written permission. Contact Pamela Wilson for details.