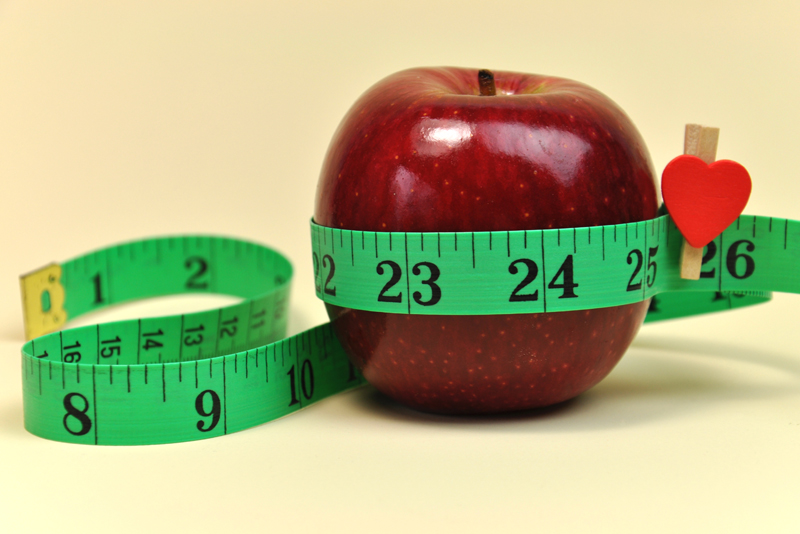 Do you eat healthy and workout 5 times a week, but the scale just won't budge?  Perhaps you need to look at a more detailed picture of how you really eat.  You may be making healthy food choices but your daily caloric intake may surprise you.  Are you a mindless eater that makes numerous trips to the kitchen for a handful of nuts, a bite of a sandwich, or maybe a teeny-tiny bite of a candy bar?  A couple of trips to the kitchen, and frequent snacking throughout the day can easily add on an extra 300-500 calories or more.  Just 8-10 nuts are approximately 100 calories.  Therefore, although you think those nibbles and bites aren't all that important, your daily caloric intake may take you by surprise. 

Calories can add up much faster than you think and could be the reason why the scale won't budge. Although eating too many calories will stall weight loss efforts, not eating enough calories can have the same effect.  If you aren't eating enough for your base metabolic needs, you may be causing your metabolism to slow down and conserve energy.  This can make it extremely difficult to lose weight. Therefore, keeping track of your daily caloric intake is a key factor in helping you reach your weight loss goals. 

Journaling can help you to gain a more accurate picture of your daily caloric intake.  There is no magic in regards to weight loss; it all comes down to energy intake versus energy output.  In other words, your daily food intake minus calories used during the day for daily activities. You may discover that you are less likely to make all those trips to the kitchen for snacks, if you have to write them in your journal.  A journal can help make you more aware of what and how much you are eating. 

You don't need anything elaborate to get started.  All you need is a note pad and a pen or pencil.  Journaling can be basic or very detailed.  A basic journal would record your daily food intake and calories eaten throughout the day.  However, you may prefer a more detailed journal that tracks calories, daily exercise, and records daily percentages of protein, carbohydrates, and fats.

Along with journaling, it is important to determine your basal metabolic rate typically referred to as BMR.  Your BMR is the minimum number of calories you require to be alive.  Once you determine your BMR, you would add calories back in to the BMR number based on your activity level. 
 
Female: 655 + (4.3 X your weight in pounds) + (4.7 X your height in inches)– (4.7 X your age in years). This will be your basal metabolic rate.

Sedentary - BMR x 1.2
Moderately active - (exercise 1-3x per week) BMR x 1.375
Very active - (exercise 6-7x per week) BMR x 1.55
Extremely active (physical job or exercise 2x per day)BMR x 1.9

Your result is your daily caloric intake according to your activity level and to maintain your current weight. You would then adjust your daily caloric intake depending on your weight loss goals.  Experts suggest a loss of no more than 1-2 pounds per week.  There are 3500 calories in one pound. Therefore, you would subtract 500 calories from your daily caloric intake to lose a pound a week.  Losing more than 2 pounds a week is not recommended as it could result in losing lean muscle.

RE: https://www.livestrong.com/article/264438-how-many-calories-should-a-woman-eat-per-day-to-lose-weight/

RE: https://www.ehow.com/how_6910880_calculate-bmr-rmr.html


Related Articles
Editor's Picks Articles
Top Ten Articles
Previous Features
Site Map



Follow @weightlossbella
Tweet





Content copyright © 2022 by Patricia Mitchell. All rights reserved.
This content was written by Patricia Mitchell. If you wish to use this content in any manner, you need written permission. Contact AJ Alexander for details.