Sleep, Cognitive Development and Down Syndrome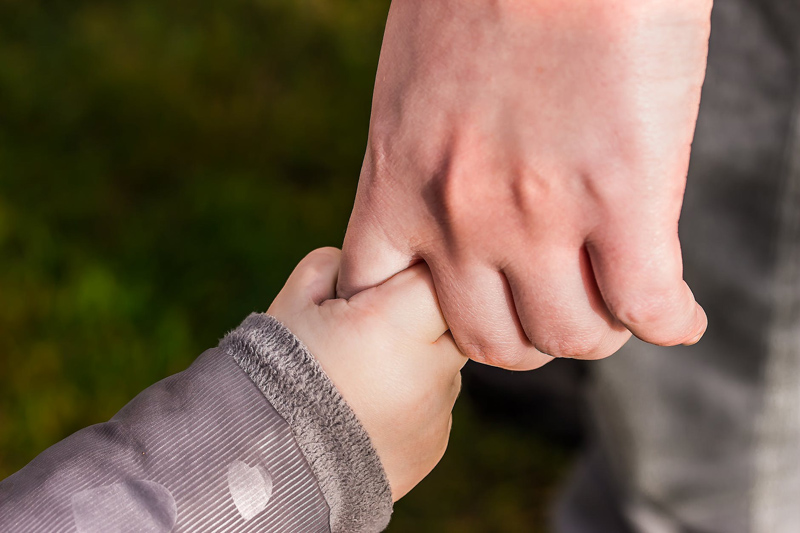 Recent studies have indicated that children with Down syndrome are much more likely to experience sleep problems that affect their cognitive development and function as well as their health. Individuals with Down syndrome are more likely to experience sleep apnea or other sleep disturbances, ear infections, and reflux that also affect the quality of their sleep.
A current focus of interest at the University of Arizona Down Syndrome Research Group is to investigate the cognitive as well as behavioral influences of sleep apnea in children with Down syndrome between the ages of two and eighteen years old. According to their website researchers seem to be intrigued by differences that may be seen in memory or learning caused by variations in sleep, that may lead to new theories on brain processes like consolidation and abstraction.
A great deal of research is done on the effects of sleep deprivation and the role of sleep in maintaining healthy brains in the general population that may relate to cognitive issues in children and adults with Down syndrome who experience sleep disturbances. There is some evidence that sleep deprivation affects memory and learning in children differently than adults .
British researchers are conducting studies based on the theory that because neurons are so closely connected with one another, they need to rest themselves at the same time, during sleep, to remain healthy. Research in mice at the the University of Wisconsin, Madison suggests that sleep supports genes responsible for formation of myelin, while sleep deprivation is associated with genes that make cells vulnerable to damage. Twice as many myeline-creating oligodendrocytes were produced during REM sleep. Genes responsible for cell damage were activated when the mice were forced to stay awake.
Although research has shown individuals with Down syndrome have a surprisingly high rate of sleep apnea, most interventions have been directed at reducing or eliminating lack of oxygen during frequent episodes during the night. A survey of reviews of the incidence of sleep problems in children with Down syndrome found at the UK website Down Syndrome Education Online describes the physical causes of the more common obstructive sleep apnea and explains the even more challenging central sleep apnea caused by breathing control issues related to neurologic disorders.
The same excellent source provides information about sleep problems that may arise from or be prolonged by behavioral issues, experienced while falling asleep, sleeping through the night, or rising too early. As in all behaviors that are unusual or troublesome, it is very important to rule out or treat physical, health, or emotional problems. They also provide practical advice that takes into account the prevalence of restless sleepers, suggesting a warm sleep suit will avoid the child waking up due to being chilled outside of blankets.
Many popular books have been written on creating health sleep habits and dealing with childhood sleep disturbances for parents of mainstream children. While children and teens with Down syndrome may have additional physical challenges or conditions that complicate their sleep, it may also be helpful to consult these resources for strategies to deal with problems that commonly cause difficulties for their mainstream peers.
Browse at your public library, local bookstore or online retailer for books like:
Healthy Sleep Habits, Happy Child
or
Solve Your Child's Sleep Problems: New, Revised, and Expanded Edition
.
Down Syndrome
Down Syndrome Research Group - University of Arizona
https://dsrg.arizona.edu/currentstudies.html
Down Syndrome, Sleep Problems Linked
Research under way at the University of Arizona is revealing a connection between quality of sleep and the learning and memory functions in children with Down Syndrome.
https://www.youtube.com/watch?v=-1AzB6cmkPA
Obstructive Sleep Apnea: OSA in Children with Down Syndrome
https://www.massgeneral.org/children/assets/pdf/downsyndrome-osa.pdf
Preparing for Your Child's Sleep Study
https://www.massgeneral.org/children/assets/pdf/downsyndrome-osa-sleep-study.pdf
Newborns Sleeping Through the Night: A DANGEROUS Myth
https://www.youtube.com/watch?v=e2PfSaHwSco&feature=share
Down Syndrome Education Online
Overcoming sleep problems for children with Down syndrome
Amanda Wood and Ben Sacks
https://www.down-syndrome.org/reviews/320
NDSS: Obstructive Sleep Apnea & Down Syndrome
https://www.ndss.org/Resources/Health-Care/Associated-Conditions/Obstructive-Sleep-Apnea--Down-Syndrome/
Sleep disorders and their clinical significance in children with Down syndrome
https://www.ncbi.nlm.nih.gov/pubmed/22937986
New Theory Offers Clues to Vital 'Repair and Maintenance' Role of Sleep
https://www2.surrey.ac.uk/mediacentre/press/2013/103433_new_theory_offers_clues_to_vital_repair_and_maintenance_role_of_sleep.htm
Study: Sleep Affects Formation Of Myelin, Vital To Brain Growth And Repair
https://www.huffingtonpost.com/2013/09/04/sleep-myelin-brain-growth-repair_n_3860316.html
Sleep 'boosts brain cell numbers'
https://www.bbc.co.uk/news/health-23932577
Sleep in children improves memory performance on declarative but not procedural tasks
https://learnmem.cshlp.org/content/15/5/373.long
Social Isolation Reduces Myelin Production: US study
https://www.medicalnewstoday.com/articles/253347.php
Dr. Len Leshin, MD, FAAP - Down Syndrome Health articles
Obstructive Sleep Apnea and DS
Gastroesophageal Reflux (GER) and Down Syndrome
Riverbend Down Syndrome Resources
Sleep Disturbances in Down Syndrome
https://www.riverbendDS.org/sleepab.html
Does your child with Down syndrome need a sleep study?
https://www.sheknows.com/parenting/articles/986521/sleep-studies-for-children-with-down-syndrome
Sleep and the teenage brain – important insight for parenting, education, and mental health https://j.mp/1dwMecy
Sleep Training: A Review of Research
https://www.drmomma.org/2009/12/sleep-training-review-of-research.html
You Should Also Read:
Sleep Disorders and Children with Special Needs
Reflux - Pediatric GERD, Infant GER and EER
Teaching Babies to Self Soothe When Crying


Related Articles
Editor's Picks Articles
Top Ten Articles
Previous Features
Site Map



Follow @DownSynAdvocacy
Tweet





Content copyright © 2023 by Pamela Wilson. All rights reserved.
This content was written by Pamela Wilson. If you wish to use this content in any manner, you need written permission. Contact Pamela Wilson for details.