Costume Parties and Childhood Disabilities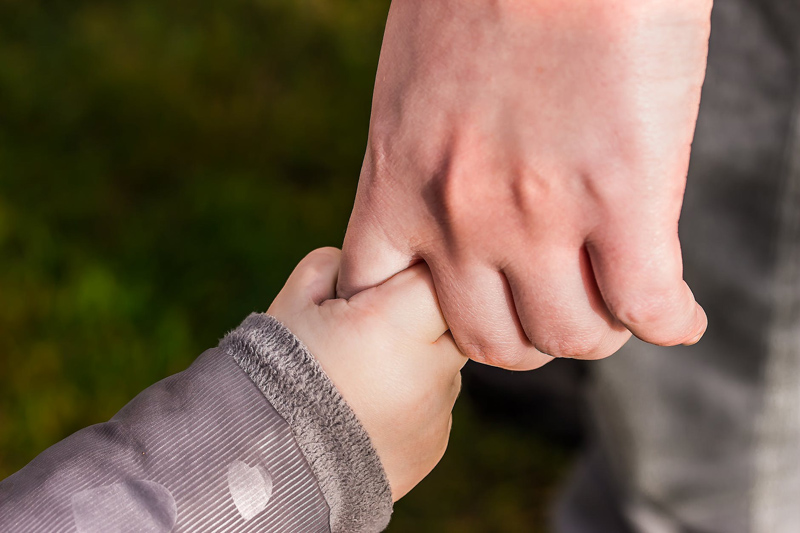 Children and teens with disabilities often show strong preferences and great interest in costumes and accessories for Halloween or other costume parties just like their mainstream peers. For those who have strict behavior plans in place for school, homework, and family time, dressing up as someone else can provide an escape from the ordinary that is not found anywhere else but the stage.
Young people play dress-up to experiment with different parts of their inner life, or to experience what different occupations, fantasies, or abilities might mean in their real lives. Granting our sons and daughters wishes for what they may not have in real life can allow them to explore magical ideas, or to express feelings that would otherwise be inappropriate.
Even young children like to shout, "Boo!" and see a startled response. Costumes that represent powerful or scary characters can be very entertaining from the inside of the mask or cape. But many children are terribly frightened when someone else puts on the costume and makes a strange noise. Adults should keep in mind that they are scary enough in regular life when they get angry. On Halloween, children should feel that they have the power to scare, rather than to be the victims of a frightening event. Some children find that carrying a talisman that protects them from unexpected sights and sounds helps them feel powerful over their surroundings. If it's a weapon, it should probably be foam.
Because children and teens with disabilities can now find role models on television and in movies who have disabilities, they may identify as performers who are larger than life and invincible. They may explore risk-taking situations without any idea of the danger involved. Costume parties are often staged in poorly lit environments with other people visually impaired by masks, hair or fur; wearing or carrying items with sharp edges and trailing hems. One of the most surprising discomforts of costume parties is overheating. Having an alternate, cooler version of the costume under wooly, plastic or leather outerwear can help keep a party going.
Young people with developmental disabilities may be just as fascinated as their mainstream peers who want to dress in costumes that are years beyond their physical age. Recent reports of the trend to make even the youngest girls' costumes 'sexy' have given rise to may cautions to parents who find it difficult to refuse their daughters the latest craze. This year, many costumes have gone too far.
Parents may also try to influence their son or daughter to choose a costumes that are no longer age appropriate, that seem slightly ridiculous to our children and their peers. While characters from earlier in childhood may have recently been updated to more modern and mature versions that are newly popular, it's rare that parents are on the same page as their children. We all make mistakes, and Halloween is unfortunately a time to make the most memorable ones.
Children with disabilities who need an escape from sensory over-stimulation for a while should have a way to communicate their need for a break as well as having time scheduled in to find a quiet place. It's also a great idea to have safety pins or duct tape to repair costumes and accessories, and comfortable slippers or non-stick socks for tired feet, when fancy shoes have lost their attraction.
Costume parties can provide many happy memories and new traditions for children and teens with disabilities. Halloween allows them to express themselves in costumes that appeal to their sense of drama, magic, or powerfulness. Somehow we balance being supportive of their choices as well respecting their right to change their minds at the last moment. Have fun out there!
Browse at your local bookstores, public library or online retailers for books about
Halloween
and
Child Safety
Halloween Safety Tips from the Los Angeles Fire Department
https://www.lacity.org/lafd/hween.htm
Halloween Has a Blackface Issue and It's a Racism Problem
https://luvvie.me/1hlMJdF
Dangers of Novelty MakeUp - FDA
https://www.cfsan.fda.gov/~dms/cos10-31.html
Serious Risks of Using Decorative Contact Lenses FDA Warning
https://www.fda.gov/consumer/updates/decorativecontacts102207.html
Temporary Tattoos (imported) and Henna/Mehndi - FDA Warning
https://www.cfsan.fda.gov/~dms/cos-tatt.html
Eye Cosmetic Safety and Kohl Warning
https://www.cfsan.fda.gov/~dms/coseye2.html
Food and Drug Administration Halloween Safety Tips
https://www.fda.gov/oc/opacom/kids/candyandtreats.html
Consumer Product Safety Commission - Halloween Safety Tips
https://www.cpsc.gov/cpscpub/pubs/100.html
Prevent Blindness America - Halloween Safety Tips
https://www.preventblindness.org/safety/halloweensafety.html
American Red Cross Safety Tips
https://www.redcross.org/services/hss/tips/October/octtips.html
Halloween and Diabetes
https://www.childrenwithdiabetes.com/d_0n_c00.htm
Carbohydrate Values for Common Candies
https://www.childrenwithdiabetes.com/d_0n_c00.htm
Halloween: Tricks for Handling Treats
https://www.childrenwithdiabetes.com/chat/foodmatters_20001023.htm
Nutrition Facts for Top Halloween Treats
https://www.childrenwithdiabetes.com/chat/foodmatters_20001023.htm
ADA - Halloween Tips for Parents & Kids
https://www.diabetes.org/for-parents-and-kids/halloween.jsp
Halloween on a Restricted Diet
https://specialchildren.about.com/od/holidays/qt/halloweendiet.htm
Halloween Costumes for Kids in Wheelchairs
https://specialchildren.about.com/od/inthecommunity/qt/costume.htm
Safely celebrating Halloween when your child has food allergies
https://www.kidswithfoodallergies.org/resourcespre.php?id=42
Trick or Treating with Celiac Disease
https://www.buzzle.com/articles/halloween-trick-or-treating-and-celiac-disease.html
Kids with Learning Disabilities - Plan for Safe Trick-or-Treating
https://learningdisabilities.about.com/od/socialskills/qt/trickortreating.htm
Help Your Child With IBD Enjoy Halloween
https://ibdcrohns.about.com/od/holidayswithibd/tp/halloween.htm
Don't Make Me Rip Those Chicken Feathers Off You by Dana Lone Hill
" ... To excuse the fact that you are mocking and making fun of every woman I have ever looked up to in my life is total disrespect. ... The Native women in my life, related or not- friends and relatives- are artists, writers, doctors, lawyers, tribal workers, counselors, tribal chairpersons, directors, photographers, blue collar workers, mothers, sisters; and we are proud of being Native.
Don't even try to take away everything we represent with your idea of who we are with a few chicken feathers. ..."
https://lastrealindians.com/dont-make-me-rip-those-chicken-feathers-off-you/
Lacking both imagination and humanity / It's a culture, not a costume.
Halloween as white privilege
https://www.racialicious.com/2013/10/30/voices-halloween-a-white-privilege-christmas/ …
You Should Also Read:
Halloween Safety Tips - Children with Disabilities
Halloween Costumes and Childhood Disability
Costumes for Children with Special Needs


Related Articles
Editor's Picks Articles
Top Ten Articles
Previous Features
Site Map



Follow @DownSynAdvocacy
Tweet





Content copyright © 2021 by Pamela Wilson. All rights reserved.
This content was written by Pamela Wilson. If you wish to use this content in any manner, you need written permission. Contact Pamela Wilson for details.