Comedians and Intellectual Disabilities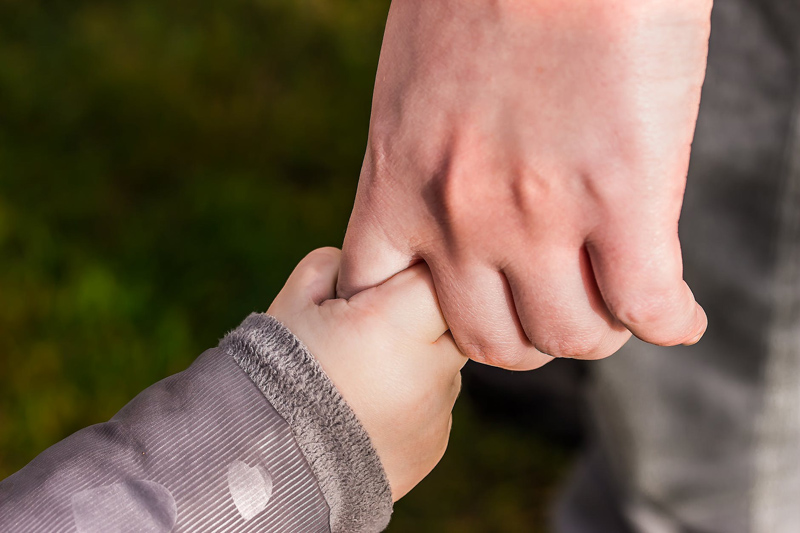 People with intellectual disabilities, like all human beings, are gifted with an appreciation of the absurd and the ability to laugh at the unexpected. When my son was a baby, he participated in a study at the University of Washington designed to question whether there is a relationship between an infant's early smiles and their cognitive development. Every parent is amazed at what makes their baby smile and laugh from their earliest months, so I assumed the research would be delightful. Because my son was an early smiler, like his sister, I thought his participation would raise positive awareness about babies with Down syndrome in general.
Of course, I grew up in a culture where snappy comebacks and witty repartee supposedly reflect the higher intelligence and cultural competence of those who can engage in it. When my son chuckles immediately at a line that takes an extra second or two to catch, I know he is much smarter than a traditional IQ test can measure. People with Down syndrome may have auditory processing challenges, hearing loss, developmental delays, vision problems, and complicated executive functioning. So I tended to notice when he showed evidence that he was the smartest person in the room.
Compared to the dialog in movies from the 30's and 40's that inspired my grandparents and parents' generations, humor and wit has been greatly degraded by sarcasm , meanness, and failures of imagination. On the other hand, harmlessly crude and silly jokes approach the status of art forms in a few amazing comedians who have written recent comedy sketches, movies and stand-up routines. Laughing out loud has therapeutic properties at the worst possible times. We would love to go to comedy shows without preparing for off-handed insults or hate language.
There has always been comedy with a vicious and ugly heart. Ridicule, and worse, is still being used by propagandists to demean people who those with power or racial privilege prefer the general population to despise or vilify, Whether it is politics on a national stage or a bully on the playground, this type of humor uses hate language, slurs, and derogatory comparison to dehumanize and stereotype groups according to ethnicity, race, gender, disability, or other natural variations found in the human condition. And always there seems to be more than one reference to special education, the short bus, or terms thoughtless people use for intellectual disability.
This is of little interest to comedians who still make jokes at the expense of their most vulnerable audience members. For those holding this hammer, children and adults with intellectual disabilities are the cheapest nails. Whether they are veterans with decades of experience, or adolescents just starting out, for them comedy is also like the sharp end of a plow. Very little else is as important as cutting the deepest furrow in the most difficult ground. And of course, privileged audiences laugh. Critics write positive reviews. Momentary lapses don't ruin the evening for most of them; they don't even register.
Comedians with little experience outside their early school years have uninformed opinions about the intelligence of their peers with intellectual disabilities that seem to be based on their own feelings of stupidity growing up. Their audiences respond from the same origins. No solidarity can be assumed from people with other types of disabilities, or their families, either. People with developmental disabilities occupy the lowest rung of the hierarchy.
Parents of children with physical disabilities - described as 'non-verbal' - often mention that they search for communication alternatives that demonstrates their child's intelligence. Very few people outside the community understand that individuals with intellectual disabilities are not stupid. Among families advocating for their children with Down syndrome there are distinctions between 'high-functioning' and 'low-functioning' children. Some parents promote supplements or pharmacological concoctions that are little more than in home experimentation on babies they believe will be effective treatments for cognition enhancement. Parents want the best possible chance for their children to be as smart as they can be, as if that will be protection against the bullying they observed or experienced growing up.
Children in school go somewhere day after day where they know their lack of knowledge and experience results in having to be taught something new on every subject they encounter. The education system is built around presumed incompetence. Even children who learn easily have to immediately move on to a new chapter that requires effort and attention to learn. Volunteering in my children's elementary school classrooms, I estimated that 95% of students believed that everyone else in the class is smarter. Actual academic potential or accomplishment did not make any difference.
So many comedians seem to lack experience with compassion and sensitivity, toward themselves or others. Like many in their audience, they falsely identify with outdated stereotypes of being the least intelligent student in the class, and they do not recognize that the off-hand remarks and vicious comparisons they make actually affect people with intellectual disabilities. They are unaware that they are appropriating the culture and true experience of people with developmental or intellectual disabilities by not owning their own potential. Just as other celebrities may not understand that other cultures are not their costumes, comedians insult individuals with intellectual disabilities by assigning them their own lowest common denominator of insight. They deny their own privilege and promote the ignorance and privilege of their mono-cultural audiences.
Many of them do not stop making the jokes if their audiences protest, either. They may also have an adolescent response to criticism based on their right to free speech, or their rights as artists to experiment in any territory. Because protest indicates that the plow needs to be sharpened rather than redirected, a novice whose only audience response was from an 'r-word' joke has the same motivation and level of compassion as a celebrity who has grown wealthy and famous through their comedy. The same is true for racist jokes, rape jokes, and what fans and opponents do to show their spirit when a sports mascot is a caricature of native Americans. We recognize both the indifference and the hate that motivates that humor.
The deeper they can push the sharp end of the plow, the more successful they will feel, even if their experiment cuts through someone else's heart. For them, nothing off-limits in comedy, and there are no apologies. Individuals with intellectual disabilities, moms of babies newly diagnosed with Down syndrome, and families of children and adults who have actually lived up to their full potential must always be reminded that they are invisible to comedians who have worked out the most clever way to illuminate the implied worthlessness of their lives. It's just not funny.
Browse at your public library, local bookstore, or online retailer for books like:
No Pity - People with Disabilities Forging a New Civil Rights Movement; or
Why I Burned My Book and Other Essays on Disability.
.
Jerry Seinfeld: mocking the "mentally handicapped"? Really?
https://www.downsyndromeprenataltesting.com/jerry-seinfeld-mocking-the-mentally-handicapped-really/
Stand Up For Downs is an organization whose mission is to enhance the world of Down syndrome through humor.
https://www.standupfordowns.org
https://www.facebook.com/StandUpForDowns
Ron Funches - Raising a Child with Autism
https://www.comedycentral.com/video-clips/e26ud1/john-oliver-s-new-york-stand-up-show-raising-a-child-with-autism
Clip starts at 2:44.
https://www.comedycentral.com/episodes/lb94ee/-midnight-wednesday--january-15--2014-season-1-ep-01007
Doing Social Justice: Thoughts on Ableist Language and Why It Matters
- Rachel Cohen-Rottenberg
https://www.disabilityandrepresentation.com/2013/09/14/ableist-language/
What Can I do When I Hear the R-word
https://www.r-word.org/r-word-what-can-I-do.aspx
The words that batter
https://www.abc.net.au/rampup/articles/2013/08/30/3837517.htm
Cultural Appropriation:
A Star Trek Convention for Native Enthusiasts: Inside a German Pow Wow
https://indiancountrytodaymedianetwork.com/2014/02/24/star-trek-convention-native-enthusiasts-inside-german-pow-wow-153712?page=0%2C1
The Disability Hierarchy, Equity and Advocacy
https://www.bellaonline.com/articles/art61355.asp
Cognitive Enhancement: Perceptions Among Parents of Children with Disabilities
https://tinyurl.com/lbgxkfp
You Should Also Read:
Disability Advocacy and Awareness
Thoughts From the Middle of the Night
We Can End the R-Word in Movies and TV


Related Articles
Editor's Picks Articles
Top Ten Articles
Previous Features
Site Map



Follow @DownSynAdvocacy
Tweet





Content copyright © 2022 by Pamela Wilson. All rights reserved.
This content was written by Pamela Wilson. If you wish to use this content in any manner, you need written permission. Contact Pamela Wilson for details.