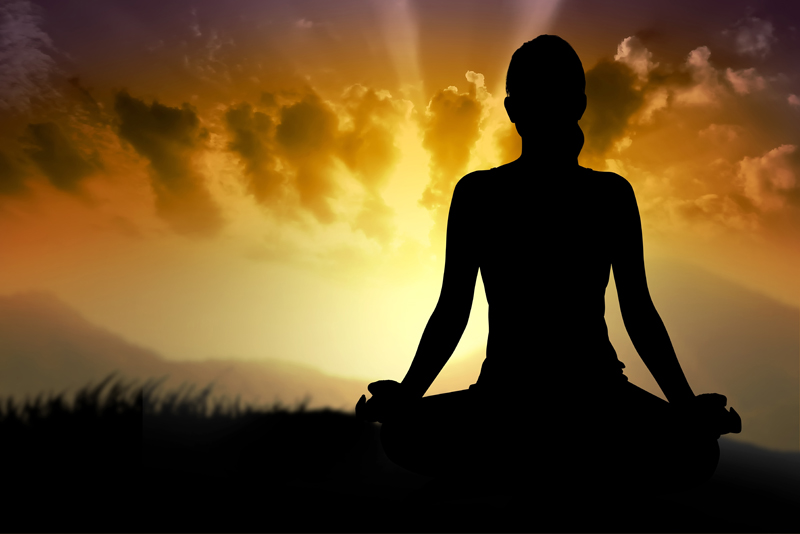 Many of us have experienced depression at first hand. While professional help is important, there are ways in which we can help ourselves overcome depression and prevent it taking control of our life.

It's normal to feel sad, overwhelmed or just 'down in the dumps' sometimes. But when feelings of despair, worthlessness and disconnection from life persist, they indicate a state of clinical depression.

I know from personal experience that depression can come in phases that may last for several weeks and then recede. For others, depression is a constant companion.

People with clinical depression need help, but if you have ever suffered it you will know the paralyzing effect that can stop you from asking for help, even from those closest to you.

Sadly, it also happens that others are not always sympathetic to your state of mind, perhaps labeling you as neurotic or even telling you to 'just get over it'. If only it were that simple!

The most important thing for someone with clinical depression is professional help. So if there is nobody able or willing to arrange this for you, then as hard as it may be, please make the effort to call your doctor and get the medical treatment that you need.

The good news – and even in a depressive state, there is good news – is that there is a lot that we can do to help ourselves at times when 'the black dog', as Winston Churchill called his depression, takes up residence. We can even take preventive measures to discourage further visits.

Diet
During depression is it common either to lose our appetite or to crave sweet and starchy foods. Much more helpful, though, are foods that will balance the blood sugar (lean protein, whole grains, low fat dairy), and those rich in omega-3 fats (fish, leafy greens, nuts, seeds). Supplements of omega-3 fatty acids (fish oil or flaxseed oil) and a vitamin B complex are also helpful. A healthy diet can also help to ward off further depressive illness.

Exercise
Do something physical. It doesn't matter what – from cycling to housework – it's the movement that counts. Exercise releases endorphins, our body's natural feel-good chemicals. It also reduces levels of the depression related stress hormone, cortisol, in the blood. And when we complete an exercise session, our self-esteem gets a healthy boost.

Relaxation
Depression often goes hand in hand with anxiety and tension. Any means of promoting relaxation will help us. Massage, aromatherapy, meditation, acupuncture – all of these therapies and more will help reduce anxiety and improve our sense of wellbeing.

These three are probably the best methods, alongside medical treatment, of dealing with and preventing depression, but there are some further ways to help ourselves.

Social support is important. Depressed people tend to isolate themselves, but this only creates further stress to aggravate the depression. An understanding social circle, or a support group, helps us cope.

Spirituality gives us inner strength. Studies have shown that feeling a spiritual connection to a power outside ourselves helps us overcome and recover from depression faster.

Music affects our moods. We all know pieces of music that make us cry, or laugh. Uplifting, upbeat music – or anything that we enjoy or have enjoyed in the past – can improve our mood and ease depression.

And finally, let's be kind to ourselves. When we're depressed, we tend to be very hard on ourselves. We judge our actions harshly, we criticize, berate and blame in ways we wouldn't dream of inflicting on another person. Better by far to be tolerant, patient and kind – like our own best friend.





Related Articles
Editor's Picks Articles
Top Ten Articles
Previous Features
Site Map





Content copyright © 2019 by Grace Ashton. All rights reserved.
This content was written by Grace Ashton. If you wish to use this content in any manner, you need written permission. Contact Teresa Post for details.