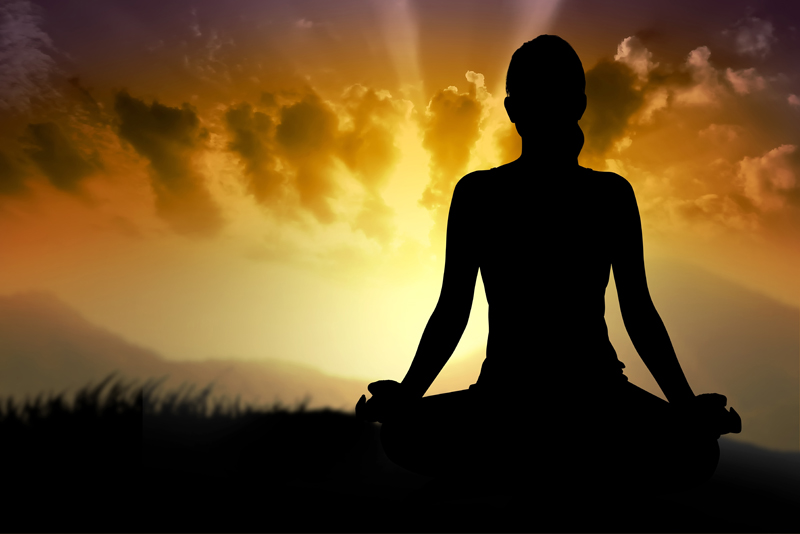 High cholesterol is a health concern for many people. It is a silent condition that may contribute to a heart attack or stroke. There are no immediate symptoms of high cholesterol. Any potential damage to your arteries takes time to develop. If you do not have a cholesterol blood test, you might not even know that you have an issue until it is too late to do anything about it. There are natural ways to lower cholesterol as well as medication.

Your total cholesterol number may be confusing. One number is your good cholesterol or HDL. This number should be at least 40 but ideally 60. HDL is called the good cholesterol because it is responsible for removing come cholesterol from the blood vessels. The other number is the bad cholesterol or LDL. This number should ideally be less than 100. LDL is considered the bad cholesterol because it carries cholesterol to your arteries.

Cholesterol is naturally made by the body and it is not something that you need to get in your diet. High cholesterol can usually be attributed to either genetic or diet. Some people are genetically predisposed to producing excess cholesterol. Other people eat a diet high in cholesterol and low in fiber. Obesity is also a common risk factor for high cholesterol.

There are prescription drugs that a doctor may recommend to lower cholesterol. These drugs are called statins. There are millions of people taking stain drugs every day. These drugs do lower the cholesterol but they may come with some unpleasant side effects. These side effects may include pain, muscle weakness, muscle breakdown, digestive issues, damage to the nervous system and an increased risk of developing diabetes. Statins also may not elevate the HDL levels enough. Statins can also reduce CoQ10 which is responsible for accessing energy from food.

There are natural ways that may help lower cholesterol. Many health care providers will suggest the natural approach before prescribing statins. The National Institute of Health has a brochure on Therapeutic Life Changes or TLC. These are natural lifestyle changes that help reduce your LDL cholesterol while raising you HDL. Not only can these changes help with your cholesterol numbers but they are healthy lifestyle changes that can impact your overall health and wellness.

The biggest healthy change is your diet. You do not have to stop eating foods with cholesterol like eggs, meat and cheese. You need to limit your daily total to under 200mg. You can eat eggs but it may be best to limit your intake off egg yolks because they are the part of the egg that contains cholesterol. Try to eat leaner meats and limit the amount of meat you eat. Eat more fruits, vegetables, whole grains, beans and fish. Make sure you are getting ten to twenty- five milligrams of fiber a day. Fiber binds to cholesterol and helps eliminate it from the body.

There are some herbs, vitamins and supplements that may help as well. Artichoke leaf extract may help limit the amount of cholesterol that your body makes. It may also help create more bile acids that help filter out cholesterol. It is all natural. There are few if any side effects and it may help in the prevention of heart disease. Niacin has natural statin properties. It could cause flushing but that is limited in time release capsules. Other supplements may include CoQ10, L-Carnitine, D-Ribose, Magnesium, Pantethine, fish oil or flax seed.

Obesity is a risk factor for developing high cholesterol, heart disease and stroke. Following a healthy diet low in saturated fat will help reduce your risks and help you lose weight. Eat fruits, vegetables, whole grains, beans, lean meat, lean poultry, and fish. Some people find that eating a vegetarian or vegan diet helps lose weight and become healthier. Do not forget to exercise. You should get at least 30 minutes of moderate physical activity most days of the week. If you cannot do that much exercise at a time start out slow. Five to ten minutes a few times a day can also be beneficial. Remember any exercise is better than no exercise at all. Walking is a great exercise that takes no special equipment.

Always consult your health care provider before starting a new diet or exercise program. You can hire a Nutritionist for help with your diet. There are personal trainers at most fitness centers that can help you with a personalized exercise plan.

References:

National Institute of Health. (2005). Your Guide to Lowering your Cholesterol With TLC. NIH Publication No. 06–5235
Murray, M. T. (2014). saying "no" to statins. Better Nutrition, 76(12), 28-29.
Wiggins, S. (2015). Natural Methods To Control Cholesterol. Life Extension, 30-39.






Related Articles
Editor's Picks Articles
Top Ten Articles
Previous Features
Site Map





Content copyright © 2023 by Teresa Post. All rights reserved.
This content was written by Teresa Post. If you wish to use this content in any manner, you need written permission. Contact Teresa Post for details.