Look 10 Pounds Lighter Instantly this Spring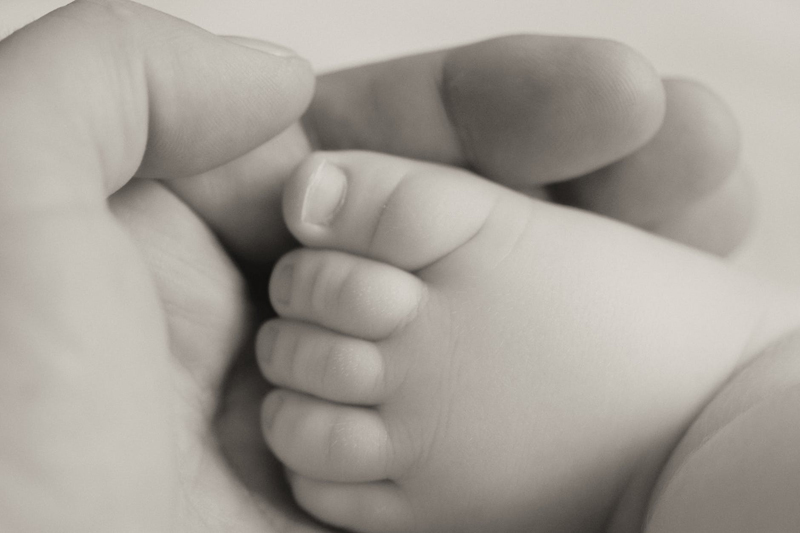 Spring is in the air! It is time to shed those winter doldrums. Winter is often a time when we are less active and may have gained a pound or two! Do not stress about it! Here are some ideas to shed those extra pounds and look slim without going on a diet.

Stand Up Straight. The first way to look as if you lost weight is to watch your posture. Often people look dumpy and overweight because they of poor posture. Good posture should be comfortable and easy to correct with some simple alignments. Your head should be directly over your shoulders, and your shoulders directly over your hips. A simple exercise you can do to help improve your posture: Stand with your feet a little wider than shoulder-width apart. Tighten your abs, making sure not to lean forward or backward. Tighten your gluteals. Hold this position for ten seconds, breathing naturally. Repeat it twice. Bring the feet together a little bit so that now they're just under shoulder-width apart, and repeat everything.

Knowing how to dress can also have a slimming effect. Make sure all of your clothes fit properly. If you can see bulges, ripples or cellulite, your clothing is too tight or maybe too see-through. If on the other hand, you can't see any curves, or you can gather a fist full of material, your clothes are too loose. Both of these extremes make your weight appear greater than it is.

Dressing in one color, monochromatic, regardless of what that color is, creates a more slimming silhouette than an outfit with several contrasting colors. Light colors tend to make you look larger. If you want less focus on your bottom half, wear light or bright colors on your top half. To go a step further, you can minimize with dark colors such as black, chocolate-brown, navy, and dark gray. Wear these shades to conceal the areas of your body where you are less confident.

Invest in three good undergarments: Spanx, a good bra and forgo those cute, little panties in favor of control-type underwear (unless it is a special occasion where someone may see those panties). Spanx is a comfortable, lightweight undergarment that smoothes and compresses the body, making you look slimmer and trimmer. Your bra should push your breasts together and upward, making your chest area appear narrower. Your elastic reinforcement underwear should reach up to your ribcage, where there's less flab. This way you won't have tummy overhang.

"Makeup" a New Weight. Believe it or not, you can use beauty products to look thinner. These tricks can dramatically slim down your face and body. For your face, start with your eyebrows. Beautifully sculpted brows frame the eyes and add definition so make sure yours are tweezed, waxed, or otherwise groomed. Make your eyes look as big as possible. The bigger they look in proportion to the rest of your face, the more petite your face will seem overall. Use a bronzer to make areas recede appearing smaller – use below cheekbones, along the jaw line, and under the chin. And a wonderful trick to slim the body is to have a tan. If you can't get to the beach, bring on the sunshine-in-a-bottle! Remember to exfoliate first!

Accessorize Those Pounds Away. A few well-placed accessories can be a nice finishing touch to your newly-slim appearance. Think slim and long. Wearing long, dangling earrings and long necklaces will provide slimming vertical lines. Stay away from tight-fitting watches and bracelets which will make your arms look to pudgy. Avoid wearing belts. If you have to wear one, make sure it's thin – thick belts visually cut the body in half – and worn low on the waist, rather than cinched tightly around your waistline. Wear bold, chunky jewelry only if your bone structure is on the bigger side. If you're petite, large jewelry will only engulf you.

Beat the Bloat. Although this may not exactly be an instant tip, it's still something you can do very quickly – and it's much easier than actually losing the ten pounds. Bloated bodies do not look their best in form-fitting clothing, or any clothing, for that matter. To make sure you're as svelte as possible, you should: use natural diuretics. Eat plenty of parsley, watermelon asparagus, and celery. These foods will help to flush excess water out of your system. Bananas and cantaloupe are high in potassium which helps regulate the fluid balance in your body. Avoid soda or anything else that contains gas-creating bubbles. Eliminate starchy carbs like pasta, bread, and rice that absorb water and leave you bloated. Nothing promotes water retention like foods with a high sodium content, so steer clear of salt! . Load up on food that are high in fiber to get everything moving through your intestines – constipation can be the culprit when you're bloated. Boost your water intake. This will not only make your skin look fantastic, it is very slimming.

It is possible to lose a few pounds by starving yourself for a couple of days or sweating off the excess weight, but self-confidence is sexier than any slimming trick in the book! The preceding tips are guidelines, not hard and fast rules set in stone; you don't have to follow any of them in order to look good. The bottom line is that you are only as beautiful as you feel, so sport the look that makes you feel your best – ten pounds lighter or not!











Related Articles
Editor's Picks Articles
Top Ten Articles
Previous Features
Site Map





Content copyright © 2022 by Linda Steele. All rights reserved.
This content was written by Linda Steele. If you wish to use this content in any manner, you need written permission. Contact Nadine Shores for details.