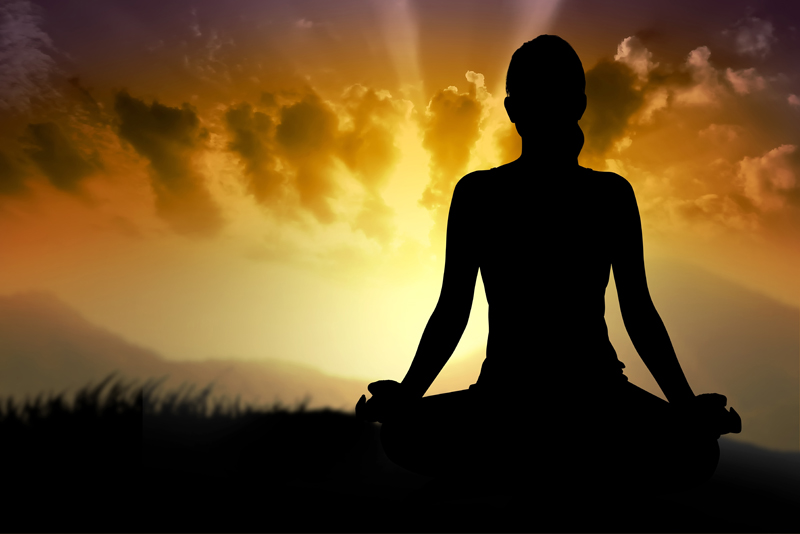 Since the "War on Cancer" started back in the early seventies, hundreds of billions of dollars have been spent on cancer research, yet we are no closer to finding a "cure". Yes, we are prolonging the life of cancer patients with medical treatments, but on average only by 5 years.

Someone is dying of cancer every minute. One in three people will get cancer in their lifetime and one in five will die from it. It is the leading cause of death in children between the ages of 1 and 14.

Cancer is a lifestyle disease that can be prevented through optimal dietary and lifestyle habits, not "early detection". Going to your doctor every year for a physical and diagnostic tests is not practicing prevention!

Cancer can be prevented through following habits:

1. Keeping a daily journal to record thoughts and let off steam. This can also be used for self discovery and improvement. The typical cancer victim tends to be someone who bottles up emotions. Some great books on journaling are "Journey to the Self" by Kathleen Adams, and "The Life Organizer" by Jennifer Louden.

2. Getting 8 to 9 hours of sleep a day. Sleep is so vitally important. Our bodies need rest to function optimally. When we deprive ourselves of even an hour less of sleep, it causes a decline in mental sharpness and over a prolonged period of time can be damaging to our cells.

3. Exercise 4 or more times a week for 45 minutes in your target heart rate and two or more times for strength building exercise. When we exercise hard enough we sweat toxins from our body. A study from the University of Southern California showed that women who exercised at least 4 hours per week had nearly 60% less risk of breast cancer than women who were sedentary.

4. Eat a low fat plant based diet that consists of 70% or more raw plant foods! Plant based diets are high in antioxidants which protect cells against damage that can lead to cancer. Plant foods are also cleansing and detoxifying and can lower your risk of colon cancer due to the high fiber content. Cruciferous vegetables like Broccoli protect our skin from UV damage and according to studies can prevent some cancers. A great book to get you started on a plant based diet is Joel Fuhrman's "Eat for Health".

5. Eat less animal foods. If you are eating a plant based diet you are already doing this! Studies show that high blood levels of estrogen can result from consuming animal based foods on a daily basis. High estrogen levels put women at risk for breast cancer. As for processed meats, just last year the American Institute for Cancer Research and the World Cancer Research Fund concluded that processed meat increases one's risk of colorectal cancer, on average, by 21 percent for every 50 grams (hot dog size portion) consumed daily. Processed food of any kind is not health promoting and should be avoided or consumed rarely.

Say good bye to Atkins! We know that Atkins works short term for weight loss but long term any high protein diet is terribly damaging to a person's overall health. Protein should not be any higher than 10-15% of calories and fat should not exceed 15-20% of calories.

5. Avoid sugar and foods that contain it. Cancer cells feed on sugar. Also try to avoid caffeine, alcohol, trans fats, Nutra Sweet, Splenda, white flour, table salt, white sugar, preservatives, etc. as these things weaken your immune system and damage cells.

6. Drink more water! Make water your main beverage. It hydrates your cells and detoxifies the body. Make sure to only drink carbon filtered water, as it keeps the natural mineral content. If you have a reverse osmosis system you will need to add minerals back into the water as it can be damaging to your bones.

7. Meditate daily. Create a daily meditation practice to clear your mind from negative thoughts that can get stored in the cells.

9. Dance! Dance is healthy for our spirit. Just once a week is all you need for instant happiness. Try Belly Dancing, African dance, Flamenco, Salsa, or Bollywood Dance.

10. Get 20-30 minutes of sun daily for natural Vitamin D. Research studies show that only low levels of vitamin D are necessary to reduce risk of cancer by 25%. Don't use sunscreen during this sunning session and try to get sun on your back.

Cancer Prevention is not about "early detection". It is about actively and consistently practicing optimal lifestyle habits. Don't wait for a diagnosis. Practice the above listed habits to greatly reduce your risk and greatly improve your overall health and well being.
You Should Also Read:
Eat for Health, A Book Review
Raw Food is More Nutritious


Related Articles
Editor's Picks Articles
Top Ten Articles
Previous Features
Site Map





Content copyright © 2019 by Gretchen Goel. All rights reserved.
This content was written by Gretchen Goel. If you wish to use this content in any manner, you need written permission. Contact Teresa Post for details.