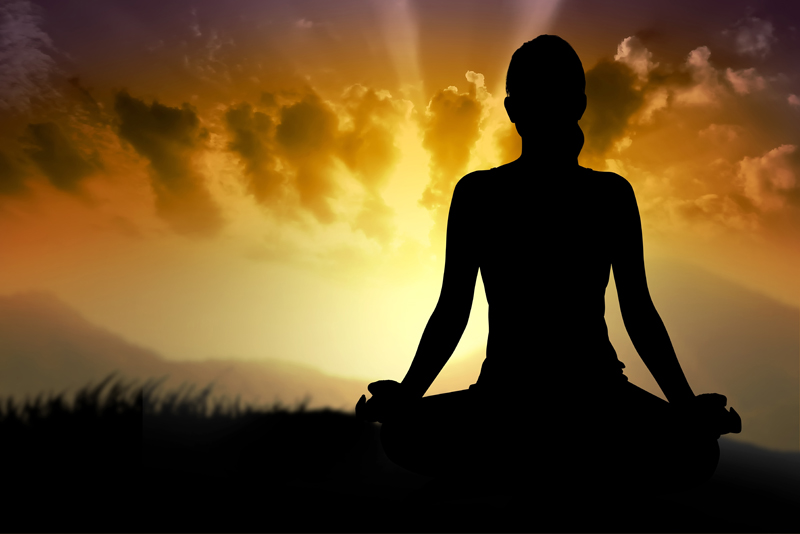 Kundalini energy is something that you hear mentioned along with yoga, meditation, enlightenment and spiritual awareness. It is something that can have many meanings depending upon who you are asking about it. In essence it is life force energy like prana, chi and ki. It is energy that lies dormant at the bottom of the spine wrapped around the root chakra. Everyone has this energy but most people will never even know that it is there.

Kundalini can be awakened voluntarily by yoga, meditation, energy work, spiritual awakening and more. It can also be awakened by accident. This can happen because of drug use, injury to the tailbone area, excessive meditation and overwork. It can also be caused by excessive grief, trauma and fear.

If the kundalini energy is awakened accidentally there can be unpleasant side effects. These side effects may include things such as depression, strange behavior, twitching in your muscles, and headaches. It may awaken emotional or even physical trauma in a person who is not prepared for this energy.

The experience can be very different for a person who worked towards awakening kundalini energy. The more work that you do to release this energy, the more prepared you may be for it effects. Symptoms of a kundalini awakening may include a tingling sensation in the body or brain. It may cause the body to feel cold or hot. There may be pressure in the third eye or sudden bursts of energy. You may physically feel the energy uncoiling, traveling up your spine, and opening your chakras.

Even if you have worked hard to release the kundalini energy and think you are prepared, you may still have some unpleasant effects. There is no way to know how you will react to a kundalini energy awakening. It may heighten your psychic or spiritual awareness. It may bring up psychological issues you have buried deep inside. It may make you feel more aware and awakened than you ever thought possible.

If you are striving for a kundalini awakening you should find a qualified mentor, teacher or practitioner. If you experience an involuntary awakening, it is not too late to find a qualified practitioner to help you wade through the side effects. Yoga, meditation and energy work are used to awaken the coiled serpent of kundalini energy and can also be used to help with an involuntary awakening as well.




Related Articles
Editor's Picks Articles
Top Ten Articles
Previous Features
Site Map





Content copyright © 2023 by Teresa Post. All rights reserved.
This content was written by Teresa Post. If you wish to use this content in any manner, you need written permission. Contact Teresa Post for details.