Children, MRI Scans and CT Scans (CAT Scans)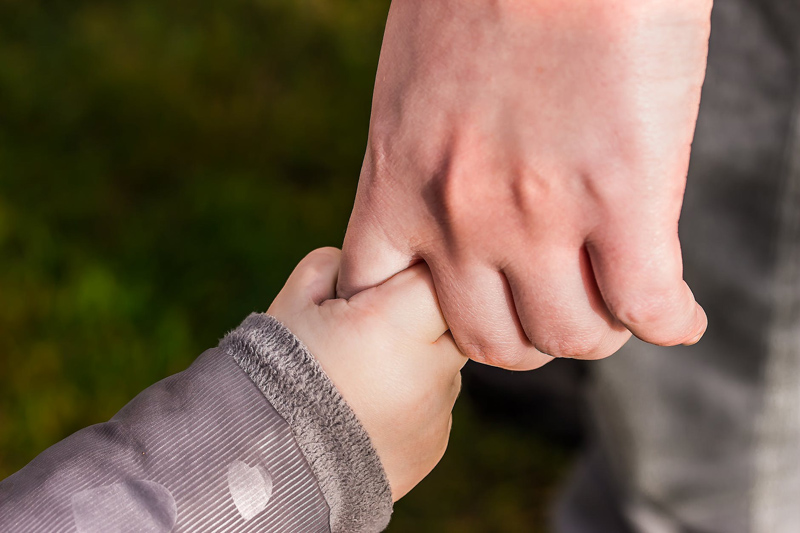 Children may be comforted and reassured about medical procedures like MRIs and CT scans when parents can explain the procedure and let them know that regular life will resume after the event. Although there are many reasons children will feel uncomfortable, afraid, or even panic during a medical scan, preparing in advance and having alternate plans in place in case the unexpected happens will reduce the likelihood that the procedure will need to be repeated or abandoned.
Many adults who undergo these procedures have difficulty managing their anxiety and behavior, especially when pain, illness or injury is the cause for the test. Children, and teens or adults with developmental disabilities, deserve to be acknowledged for their tolerance and patience even when many supports and comforts are not enough to calm them to the degree needed for a scan. Saying positive things about their attempts to be still and cooperate will help them understand that we know they are doing their very best. Acknowledging that this is a difficult procedure but the child or teen is doing a great job often reassures the young patient that we know what we are asking of them.
Sometimes in preparation for a scan, the child will need to drink a contrast liquid that causes an upset stomach, or may have an injection that raises the level of anxiety. Hurried staff may take a patient to a test without bringing warm blankets or an extra sheet that will keep off the chill during unexpected waits or delays due to equipment being set up. It can be very comforting to the young person if a parent accompanies the child to the room where the test will take place.
Bringing a stuffed animal, doll, or familiar blanket can help distract the child. Occasionally a medical professional will ask whether they can demonstrate what they are going to do using the child's toy as a substitute patient. While this is comforting and helpful for some children, others may be horrified that the doctor is going to 'hurt' their doll, bear, or other creature. Some doctors and nurses ask whether the child wants to do to their stuffed toy what they would do if the animal needed a test.
Experienced medical professionals often have several strategies for working with young children and sensitive individuals. A parent's reassurances and compliments can help prepare children for and MRI, CT Scan or X-ray session as well as helping to calm them when the procedure is over. Some children have a delayed reaction to fearful situations and benefit from tender, loving care for a few hours or a few days following a day of medical tests or treatments. They are not just small adults and may not have the capacity to tolerate the anxiety or fear that they feel.
Individuals with developmental disabilities deserve the same level of care and comfort as their mainstream peers. They may not have a way to communicate their anxiety or pain, and benefit from the 'smiley face' pain chart has been used with success in recent years. Some individuals with disabilities are or have learned to be so stoic that medical professionals are surprised when they choose a picture representing much greater pain than expected. The same is true when children who have been cooperative and disciplined during an MRI, CT scan or x-ray have a chance to communicate via picture scale or number about their fear or discomfort.
Like the rest of us, there is some comfort to be had in just being consulted or having their discomfort acknowledged by other people. The benefits of modern technology in treating illnesses, injuries or medical conditions are great. Children and vulnerable teens and adults benefit when they receive supportive care during these procedures far beyond the date of treatment.
Browse at your local bookstore, public library, art store or online retailer for products and books like
Cooper Gets a CT Scan
or
Jessica's X-Ray
Radiological Society of North America (RSNA) and American College of Radiology (ACR) Web Site:
Pediatric CT (Computed Tomography) or CAT Scan
Child Life Specialists Help Children Cope With Lengthy Imaging Procedures
Children's Hospital - Boston
Magnetic resonance imaging (MRI) without sedation
Asking More from Medical Professionals
You Should Also Read:
Pediatric GERD, Infant GER and EER
Sleep Disorders and Children with Special Needs
Celiac Disease


Related Articles
Editor's Picks Articles
Top Ten Articles
Previous Features
Site Map



Follow @DownSynAdvocacy
Tweet





Content copyright © 2022 by Pamela Wilson. All rights reserved.
This content was written by Pamela Wilson. If you wish to use this content in any manner, you need written permission. Contact Pamela Wilson for details.