Bill Maher and Comments about The Extra Chromosome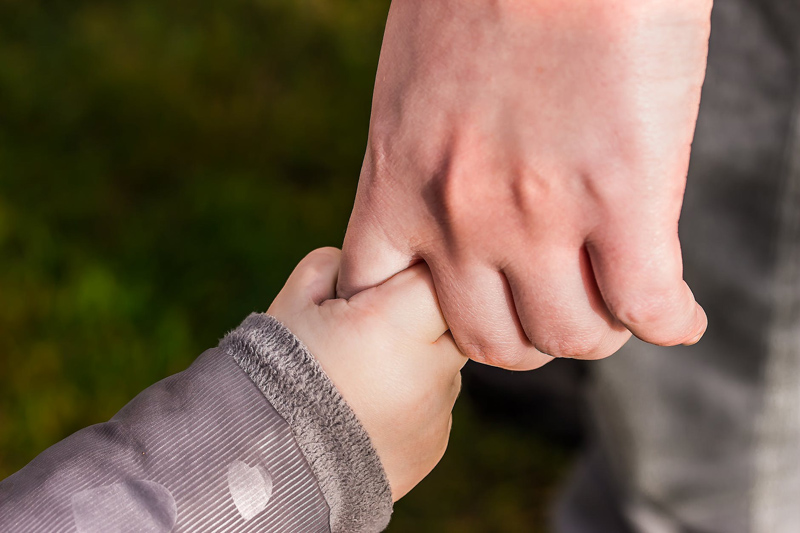 Bill Maher's 2006 comments insulting to individuals with Down syndrome and their families, in a tirade against President Bush, caused advocates to write letters of protest and to consider a boycott of HBO. The segment on HBO's Real Time was quoted without apology throughout the internet.
In 2001 families were shocked when Bill Maher stated that his two dogs were 'like r#tarded children' on his ABC talk show, Politically Correct. He then went on to defend his comments and further insult children with developmental disabilities. The people who participated in the conversation with Bill Maher about his two dogs did call him on his offensive remarks.
One woman defended her nine year old nephew who she described as a 'regular person' with a heart and soul. Almost as disturbing as Maher's disrespect for people with developmental disabilities are the comments he made justifying his ridicule. Characterizing conservative Republicans as belonging to 'an extra chromosome group' seemed to be gaining in popularity among Democrats and other liberals despite their history supporting opportunities and equal rights for individuals with disabilities. If they expect individuals with disabilities and their families to vote for them because they have the best record for civil rights and human rights, they should be speaking out on this issue, and educating one another on the topic. Children with Down syndrome are born into all sorts of families, and no matter what our politics may be, we have long memories. Employing respectful language and eliminating hate language is very little to expect from any of our leaders.
The 'extra chromosome' remark was originally attributed to Republicans criticizing other members of their own party. When President Bush the elder used the term, he apologized publicly to the mother of a child with Down syndrome. Just a few years ago, Democrat Al Gore apologized publicly for using the phrase. At that time, our votes must have mattered to both parties.
I have brought this up at meetings with local and state elected officials and each time have heard individuals from both parties express surprise that this was happening, and apologies that families and individuals have to hear this type of remark.
In April of 2011, Timothy Shriver, CEO of Special Olympics, participated in the Real Time with Bill Maher show to share that people with disabilities have told us R-word word causes them enormous suffering. Mr. Maher's response was that we could get comedians to stop using the R-word - and 'maybe we should' but that language is a living, breathing thing and at this time, it is a word people are comfortable using when they are describing something stupid. Mr. Shriver's response was that since language is a living thing that can grow and change for the better.
It was an excellent opportunity to reach an individual and an audience who seem to have less awareness about the power of language and the vulnerability of individuals with intellectual disabilities. Mr. Shriver explained that the civil rights movement for people with disabilities is not about trying to police people's behavior, it is for each of us to be a teacher. He used the example of Rosa's law to illustrate that what we call people effects how we treat them.
One quote from the show synopsis I appreciated was that "...there's a line one can cross where people who are vulnerable, not just in selective situations, but who are vulnerable across the board, who are fighting, really trying so hard every single day just to fit in, to not be made fun of on the bus, to not be laughed at in school, to no be excluded in high school from the other kids; they're fighting so hard, and their parents are fighting so hard, that to pick on them runs the risk of crossing the line to 'mean.'"
The interview was informative in general as Mr. Shriver pointed out that people with disabilities are the largest group in the world to experience discrimination and prejudice, and are three times as likely to be endure long term bullying as children. He shared that 95% of children with disabilities outside the USA do not go to school or are not allowed to go to school.
In an after-show segment online, Timothy Shriver explained how the Health Care Reform provisions for pre-existing conditions benefits people with disabilities, and shared horrifying statistics on the number of Special Olympics athletes who have dental screenings at track meets and are sent directly to emergency rooms due to lack of preventive care and treatment of painful conditions and lack of early diagnosis of oral cancers.
Browse at local bookstores, your public library, or online retailers for books about
disability advocacy and awareness, like:
No Pity - People with Disabilities Forging a New Civil Rights Movement; or
Why I Burned My Book and Other Essays on Disability.
.
What Can I do When I Hear the R-word
https://www.r-word.org/r-word-what-can-I-do.aspx
Tim Shriver on Bill Maher April 2011
https://www.hbo.com/real-time-with-bill-maher/episodes/0/208-episode/synopsis/quotes.html
Bill Maher - After the Show: Tim Shriver on Health Care Reform and Pre-existing Conditions
https://tinyurl.com/7pcbruq
Tim Shriver asks Stephen Colbert to lead a campaign to get people to stop using the r-word.
https://www.colbertnation.com/the-colbert-report-videos/379371/march-30-2011/tim-shriver
Tim Shriver on Bill Maher - List of Topics discussed
https://www.downsyndromedaily.com/2011/04/tim-shriver-on-bill-maher.html
The Red Shoelaces
https://specialolympicsblog.wordpress.com/2011/04/01/the-red-shoelaces/
End the R-Word
https://www.youtube.com/watch?v=fkdtEOrrkPs
R-word Take Two
https://www.godandelion.com/component/k2/item/60-r-word-take-two
The Disability Hierarchy, Equity and Advocacy
https://www.bellaonline.com/articles/art61355.asp
People First Language Sensitivity
https://www.bellaonline.com/articles/art14410.asp
'Tropic Thunder' finds itself at the center of a firestorm
https://www.seattlepi.com/ae/movies/article/Tropic-Thunder-finds-itself-at-the-center-of-a-1281999.php
You Should Also Read:
We Can End the R-Word in Movies and TV
Thoughts From the Middle of the Night
Disability Advocacy and Awareness


Related Articles
Editor's Picks Articles
Top Ten Articles
Previous Features
Site Map



Follow @DownSynAdvocacy
Tweet





Content copyright © 2022 by Pamela Wilson. All rights reserved.
This content was written by Pamela Wilson. If you wish to use this content in any manner, you need written permission. Contact Pamela Wilson for details.