Children with Muscular Dystrophy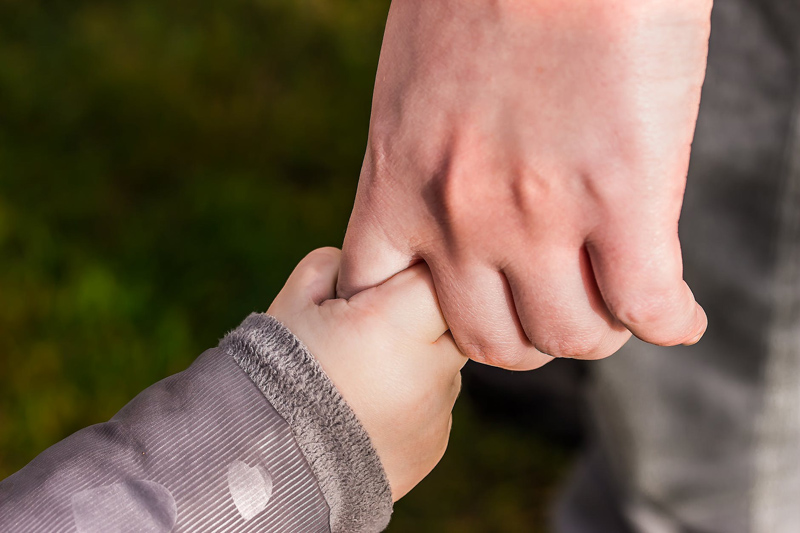 Before hearing a family member's diagnosis of Muscular Dystrophy, most people are unaware of the many types of MD and other neuromuscular diseases.
As with any diagnosis, families have different emotions, ways of coping, and stages of response to the information. What our children need most is our attention, our humor and our love, and reassurance that we will be there with them through whatever happens.
Finding support, encouragement and comfort for ourselves is also important, including our circle of friends and family and kindred spirits we may meet in parent groups, hospitals or online, while also respecting the privacy and considering the wishes of the child with MD.
If your child has been diagnosed with Muscular Dystrophy, you can find information on the specific type from a list of at least 40 neuromuscular diseases discussed at the Muscular Dystrophy Association web site. Every child with Muscular Dystrophy is a unique individual who deserves to live his or her best possible life being recognized and celebrated, and allowed to consider whatever dreams, goals or plans they can imagine.
The Muscular Dystrophy Association offers information about Muscular Dystrophies, Metabolic Diseases of Muscle, Diseases of Peripheral Nerves, Inflammatory Myopathies, Diseases of the Neuromuscular Junction, Myopathies Due to Endrocrine Abnormalities, Other Myopathies, and Motor Neuron Diseases like Spinal Muscular Atrophy.
Muscular Dystrophy Association - USA
https://www.mdausa.org/disease/index.html
Frequently Asked Questions - FAQ
https://mdausa.org/about/faq
For publications listed by audience, including disease booklets, MDA Quest magazine articles, children's books and others, see
MDA Publications
https://mdausa.org/publications
Spanish Translations from the Muscular Dystrophy Association
Facts About booklets:
Algunos materiales estan disponibles en español - Asociación de la Distrofia Muscular
https://mdausa.org/publications/factsabout
Finding Strollers, Walkers and Wheelchairs for Children
by Pamela Wilson
https://www.bellaonline.com/articles/art9507.asp
Articles about
Spinal Muscular Atrophy by Anne Asher
https://backandneck.about.com/od/childrensissues/ss/sma.htm
Alexa Dectis, a young woman with Spinal Muscular Atrophy (SMA), was on the CBS Guiding Light television serial on Thursday January 31, 2008. View Episode #15350 online at: www.cbs.com/daytime/gl/
Families of Spinal Muscular Atrophy
website
For information on Spinal Muscular Atrophy, medical advice, current research and facts
https://www.fsma.org
Click on this link to find UK Resources about Muscular Dystrophy
Notre Dame YouTube video - Robotic Wheelchair
https://youtube.com/watch?v=pMhPZseEr4U&feature=related
Browse at your public library, local bookstore, parent group or hospital, or online retailer for
Books on Muscular Dystrophy
, like
The Child with Muscular Dystrophy - A Guide for Parents
.
You Should Also Read:
Home Accessibility and Visitability for Children with Special Needs
Doorstops for Kids and Teens in Wheelchairs
Finding Strollers, Walkers and Wheelchairs for Children


Related Articles
Editor's Picks Articles
Top Ten Articles
Previous Features
Site Map



Follow @DownSynAdvocacy
Tweet





Content copyright © 2022 by Pamela Wilson. All rights reserved.
This content was written by Pamela Wilson. If you wish to use this content in any manner, you need written permission. Contact Pamela Wilson for details.