Winter Challenges for Children with Special Needs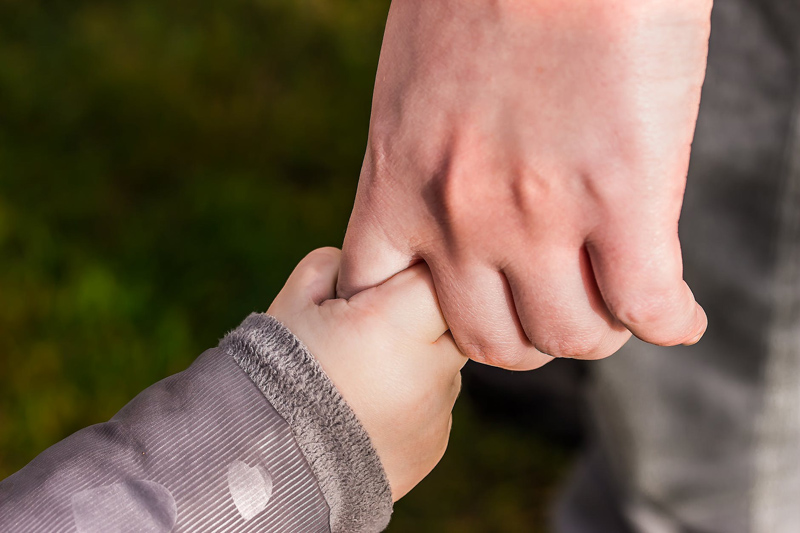 Autumn and winter can be a difficult seasons for children who have special needs, especially tactile or other sensory defensiveness. All children deal with the stress of changing school programs, teachers and schedules, getting back into the routine of transportation, school lunch and playground rules. Children with special needs have extra challenges as support staff, therapists and administrators work out schedule and staffing issues the first weeks or months of the new school year.
It may take some time to work out where in a classroom a child's special needs can be accommodated best, as teachers discover who is noisy or disruptive and which students distract or support those who have more difficulty maintaining their focus.
Sometimes problems with behavior or concentration may be caused by something as simple as new shoes or outfits that may be uncomfortable. Many moms have found that buying gently used clothing at thrift stores works even better than laundering the 'newness' out of back to school and holiday gift clothing.
Changes in the weather can make any child fret with the wind blowing leaves and everything else into their faces, chapping cheeks and hands. Those who have difficulty with sensory overload may find the sound and feeling of stormy or brisk weather unbearable.
New jackets and coats can be uncomfortable and bulky, although many children feel more comfortable in one size bigger that their parents buy in preparation for the winter growth spurts. Having children with chronic health problems adequately dressed for playground or P.E. time can be as simple as reminding everyone in the class to pull on their jackets and warm gear.
Holiday events and seasonal traditions add stress to children's lives, especially where a certain level of behavior may be expected, often unrealistically. Costumes for parties, holiday plays and performances, party clothes for events, and behavioral expectations during visits to friends and relatives can be unbearable for some children.
It takes a great deal of planning and preparation to allow for children's special needs, including escape plans and safe places for them to calm themselves and be relieved of sensory overload.
Remember that conflicts may arise because people in general are having emotional difficulties and stress due to the events and traditions of the Fall and Winter holiday season. Planning for places and times of retreat and true relaxation can benefit everyone in the family.
The best rule is to plan to have some good times, rather than perfect times, and have some quiet time scheduled into the most difficult places. Everyone needs time to express themselves, to be heard and appreciated; and room to be alone and calm down when they are overstimulated.
I hope we all can establish better traditions for the Fall and Winter that will carry us merrily into the future. Happy memories are not always the perfectly staged ones, but those that come as if by accident when we plan for imperfect things to occur.
How Uncomfortable is Your Child?
https://www.bellaonline.com/articles/art960.asp
Browse at your public library, local bookstore or online retailer for books like:
The Mislabeled Child -
How Understanding Your Child's Unique Learning Style Can Open the Door to Success
or
Quirky Kids - Understanding and Helping Your Child Who Doesn't Fit In - When to Worry and When Not to Worry
Severe Weather Events and Children with Special Needs
https://www.bellaonline.com/articles/art48466.asp
A Call To Action For All: Shovel Snow Wide Enough to Fit a Wheelchair and Save A Life
https://ow.ly/su08C
City officials, wheelchair users: Make sure to shovel sidewalks
https://www.kwwl.com/story/24208041/2013/12/12/city-officials-wheelchair-users-make-sure-to-shovel-sidewalks
New Year Blues and Winter Doldrums
https://www.bellaonline.com/articles/art48584.asp
Home Accessibility and Visitability
https://www.bellaonline.com/articles/art37751.asp
Grandparents of Children with Special Needs
https://www.bellaonline.com/articles/art37114.asp
Sibling Support and Rivalry - Brothers and Sisters
of Children with Special Needs
https://www.bellaonline.com/articles/art33375.asp
You Should Also Read:
Costumes for Children with Special Needs
How Uncomfortable is Your Child?
Affirmations - Expressing Affection and Acceptance


Related Articles
Editor's Picks Articles
Top Ten Articles
Previous Features
Site Map



Follow @DownSynAdvocacy
Tweet





Content copyright © 2022 by Pamela Wilson. All rights reserved.
This content was written by Pamela Wilson. If you wish to use this content in any manner, you need written permission. Contact Pamela Wilson for details.