Home Access for Children in Wheelchairs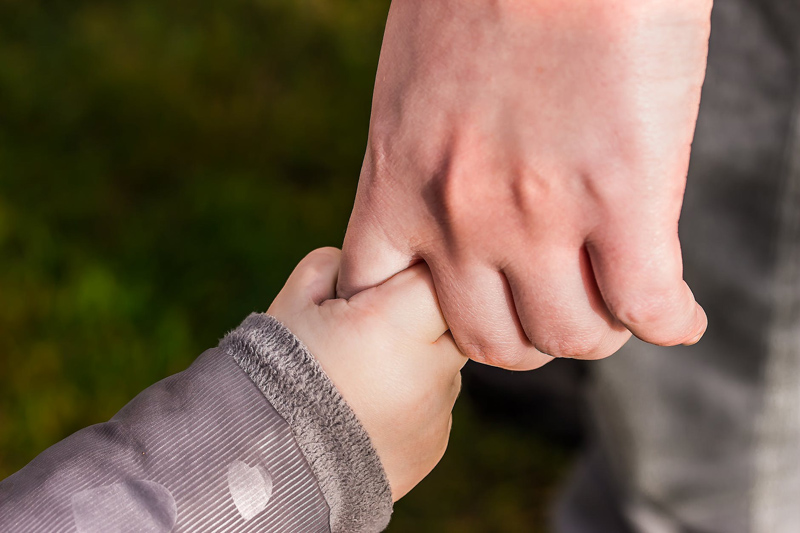 When I rented a walker and wheelchair for my son to use as he recovered from a foot and leg injury when he was a preteen, I thought most of our troubles would be over when we brought the equipment home.
Waving goodbye to the neighbor who had put in a good half a day helping us get to the health equipment supply store and back, I helped lift my son up the porch stairs to the walker I had waiting on the porch. I should have taken him inside, first! And I could have asked my neighbor to stay five minutes longer to help.
But I hurried downstairs to put the wheelchair away. Thinking it was too big a rental investment to leave in the back seat of the car, I folded it up a bit, carried it up the stairs, and set it up just outside the back door on the porch. My son eased into it with a satisfying sigh of exhaustion.
Then I realized that I had set the chair up sideways at the door, and of course needed to turn it around to either push or pull it into the house, climbing over and between my lovely and quite heavy flowerpots. It was then that I noticed that the slightly elevated threshold at our door was just a smidge too high to roll the chair over easily with my son sitting in it.
Part of the problem was that there was not room behind the chair for me to push it, and not quite enough room for me to turn it around to pull it across the slightly elevated threshold. I could not budge my flowerpots, but managed to turn the chair sideways to the door again, folded up the walker and squeezed through between the door frame and chair holding the walker over my head.
I set up the walker, squeezed back outside, turned the chair toward the door again and then climbed slightly over it to get inside. I helped my son lift himself up, get hold of the walker and move into the center of the kitchen. I brought over a kitchen chair and my son sat down.
It was then relatively easy to bring the slightly folded up wheelchair inside, sit my son in it, put the other chair back under the table, and put the folded walker in the hallway.
I pushed the chair toward the hallway and it left a few black track marks on my newly cleaned floor. There were dirty little spots from the walker, too. Using a damp paper towel and dish soap, I cleaned off the contact points of the walker as my son watched me with what seemed like slight frustration.
It was obvious that the wheelchair would not be able to make the turn into the hallway. My son was ready to use the walker.
The first place the walker went was into the bathroom. It was a tight fit and my son needed help getting through the door, and the walker set up in the far corner so he could shut the door. As the door closed I heard him say "Success!" and let loose a big sigh. Privacy was restored!
Now it was time to tend to the wheelchair. I wiped off the wheels and was surprised to find grass, dirt and even small pebbles on the damp paper towel. Telling myself it was a small price to pay compared to my son's injury, and feeling a bit ashamed of myself for my dismay over what should have seemed like insignificant housekeeping challenges, I put a paper towel under each wheel and parked it in the corner.
My son enjoyed sitting in the chair while in the kitchen and at the dinner table, and would have taken it everywhere in the house if I did not need to fold it up to get it through the doorways and around the turn to the hallway.
For a few days my son would stand in the walker while I set up the chair in front of the TV, or next to his video game, at his desk or back to the kitchen. It gave him privacy, mobility and freedom in whatever room he wanted to be in, with the walker filling in at doorways and of course the bathroom.
The difference that the walker and the chair made for my son those weeks made me a true believer in what wonderful inventions they are for children and their families. I also had a slight education in the challenges the equipment raised when used in homes the vintage of our old house.
Every muscle in my body ached that week, bringing the walker and chair where they were needed, folding and unfolding them, and putting them aside when they were not needed. If I had not been sleep deprived, worried, and inexperienced with the equipment, I could have planned things out more efficiently, or so I always tell myself.
Before two days had passed, we had been housebound long enough, and we loaded up the chair and walker into the car. I had emptied everything out of our car trunk thinking it would fit back there, but never got that to work. I realize now that we were fortunate the chair fit in our back seat, with the walker on top of it.
In the back of my mind I was certain that the great advances in access and design we had seen in our community would make our outings as enjoyable as before my son was injured. Very soon I would be introduced to the realities that gravity, physics and rental equipment combined to educate and further exhaust me. And I understood that modern houses were not particularly accessible to those using wheelchairs, either.
When I met individuals in the general public who made our lives that much more difficult, I tried to pretend that I had never been that ignorant. Very soon, I discovered I did not want to be more enlightened, and I believe I had that in common with the most ignorant people we met, as well as those so uncomfortable that they pretended my son was invisible.
I treasure memories of every person who showed us the slightest consideration when we were out and about, and especially those who exercised a fierce kindness brought about by personal experiences in their own lives or with someone they loved. My son, who was born with Down syndrome and developed insulin dependent diabetes when he was seven, had the attitude: I'm here, I'm in a chair (or walker); get over it or at least get out of the way. For such a charming person, he has always been a bit fierce himself.
Browse at your public library, local bookstore or online retailer for books like
"All About Wheelchairs"
Finding Strollers, Walkers and Wheelchairs for Children
https://www.bellaonline.com/articles/art9507.asp
Home Accessibility and Visitability
https://www.bellaonline.com/articles/art37751.asp
You Should Also Read:
Finding Strollers, Walkers and Wheelchairs for Children
Door Stops for Kids and Teens in Wheelchairs
Home Accessibility and Visitability


Related Articles
Editor's Picks Articles
Top Ten Articles
Previous Features
Site Map



Follow @DownSynAdvocacy
Tweet





Content copyright © 2022 by Pamela Wilson. All rights reserved.
This content was written by Pamela Wilson. If you wish to use this content in any manner, you need written permission. Contact Pamela Wilson for details.