Setting up the Holistic Kitchen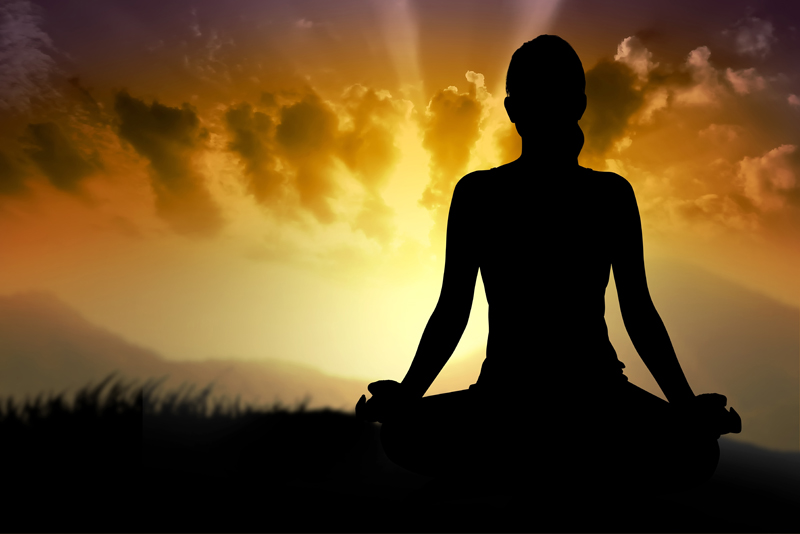 The process of properly setting up a kitchen to support a holistic lifestyle is essential to gaining immediate health benefits and ensuring your long term success. You can bring whole foods into the house, but if your counter tops are cluttered, you don't have the right appliances, and you're still harboring a pantry full of processed foods, the plan to "get healthy" will be short lived. Setting up a Holistic Kitchen can be done in a week or two in three easy steps. Before making a trip to the local health food store for whole foods, you'll need to de-clutter and get organized!

Step 1- De-clutter your Kitchen.
Take everything out of your cabinets and off your counter tops one section at a time and get rid of or donate things like canned goods and processed foods that are expired, worn kitchen utensils, pots and pans with scratched Teflon, unused kitchen appliances, and dust collectors like large bread boxes and paper stacks piled on your counters. Buy red sticky notes and flag items with negative ingredients like Partially Hydrogenated Oils, High Fructose Corn Syrup, MSG, artificial colors and flavors, and basically anything that looks factory made. Post the notes on those items to remind you that when they are finished they will not be purchased again. If you can afford to, toss them out (empty and recycle the packaging), or donate the items to a local food pantry. Ideally you want to keep very few canned goods. Also consider getting rid of your coffee maker or storing it in a cabinet for infrequent use.

Step 2- Get Organized.
Now that you have some empty cabinet space and counter space, it's time to assess what you need to keep things organized and help you to make healthy meals. Keeping things organized helps you see what you have so you don't let food expire or purchase items you already have on hand. The goal is to waste less! It also brings a sense of calm and enjoyment to being in the kitchen. When everything is easily accessible, the counter tops are clean and clutter free, and you have a menu plan, you will actually look forward to preparing meals instead of feeling stressed and reaching for whatever is quick "out-of-the-box".

There are lots of great organizing items you can get online and in local stores, but be practical and make sure you are not spending money on silly gadgets or bins to organize clutter. Remember, you were supposed to get rid of the clutter in step one!


Step 3- Go Shopping!
This is the fun part. Besides stocking your refrigerator and pantry with whole foods (raw fruits and vegetables, legumes, whole grains, seeds, nuts/nut butters, and nut milks that contain little or no sugar), you will need to purchase some additional items.

Some items I recommend (which can be purchased over time) are:
-A spice organizer that fits inside your cabinets for organic spices.
-A quality Juicer like the Omega 8005. Juicing is something you may want to save for the weekends, unless you have health issues that can be alleviated with daily doses of raw juice. Even though the Omega is easy to clean up, preparing fruits and vegetables to juice can be time consuming.
-A quality non-stick pan for oil free cooking at medium and low heat levels. Use cast iron or stainless steel for occasional high heat cooking.
-Sharp knives and a bamboo cutting board for chopping lots of fruits and veggies.
-Sprouting containers for growing your own sprouts.
-A water filter for your tap, like the PUR brand filters. You'll want to find a filter that removes contaminants and keeps the minerals.
-A quality blender like the Vita-Mix for making healthy soups, dips and smoothies
-A sign for your microwave that says "Use only in an emergency and only to warm foods or beverages, not cook them! Absolutely NO Breast milk goes in here." Okay, so you can make that sign, but it's critical to your health to stop using the microwave on a frequent basis and definitely if you are a new mom, stop warming breast milk in plastic bottles or bags.

This is not a comprehensive list, it's just a list for beginners to get started in preparing healthy meals. Enjoy setting up your Holistic Kitchen and let me know how it goes!







Related Articles
Editor's Picks Articles
Top Ten Articles
Previous Features
Site Map





Content copyright © 2022 by Gretchen Goel. All rights reserved.
This content was written by Gretchen Goel. If you wish to use this content in any manner, you need written permission. Contact Teresa Post for details.