Holiday Shopping for Children with Special Needs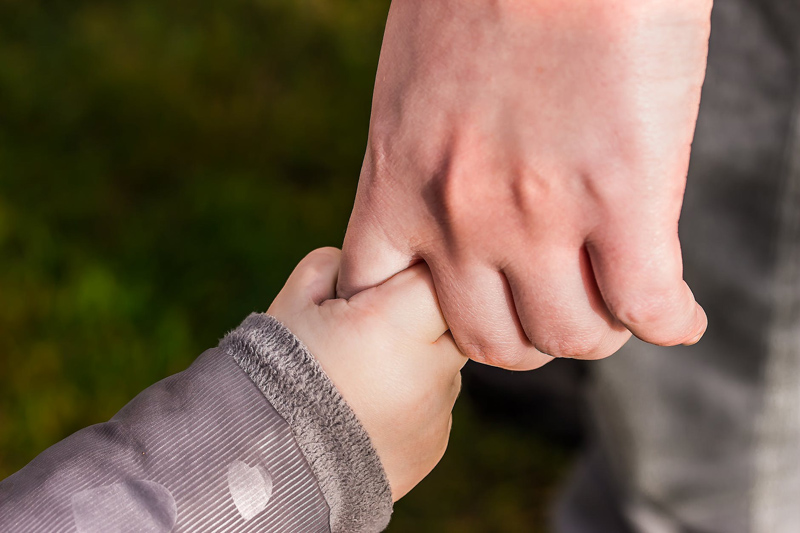 What our children might put at the top of their gift lists may never reflect what we believe would be most helpful or useful due to their special needs. Friends and family may either be so intimidated by a diagnosis that they are uncertain what toys would be appropriate, or may believe that the best selling or most popular toy for their mainstream peers is just the thing to give.
As parents we sometimes ask our children's early intervention specialists, physical therapists or teachers what toys could help stimulate, educate, or reinforce therapuetic objectives. We may also survey our children's mainstream peers, siblings or cousins to find out what toys or games are currently the most popular so that our children with a diagnosis share in the cultural history of their generation.
We are fortunate that many electronic devices and game systems available now have 'apps' and games that are available for every age and interest, often at far less cost than dedicated devices for communication or education.
Online shopping can serve as a substitute for catalog shopping at home that used to aid families who did not want to subject their children to bright, busy and crowded toy departments.
But advertising works as well for children with special needs as it does for their mainstream peers - they may be dazzled by a toy they see on television and not realize that the lifestyle, relationships, and features they imagine that toy to have does not come in the box when it is brought home. Sometimes our friends and relatives are as easily misled, and so are we as parents.
Holiday gift giving season can be difficult when extended family members chose toys or games that are beyond a child's development, understanding, or ability to handle. Remember that mainstream children also receive inappropriate gifts, and it's always best to be gracious and teach our children by example how they should practice their best manners.
When he was still in preschool, evaluations showed that my son would have difficulty understanding video games and similar toys, but his uncle bought him a Nintendo unit anyway. Within a week, my son understood the first game better than the rest of us after two months. Sometimes we learn things by 'happy accidents.'
When a toy or game is marketed to families of children with special needs, we might be as dazzled by educational or therapeutic features as our children are by television ads. Sometimes the technology featured in these toys are used more creatively in mainstream toys that come to market faster at less expense because there is a wider market welcoming them.
It can be frustrating to invest in a product developed for a child with special needs only to find that a mainstream toy or game based on the same technology is selling for much less than half the price with more than twice the creativity. This is especially noticeable with 'speaking' toys and games. Children can often find uses for specialty items and toys that adults may overlook.
When my son was in special education preschool, his speech therapist acquired a communication device so that he could use it to visit with Santa at a local department store. While my son played at the classroom art table, the CDS and I programmed the little computer to ask Santa for gifts that I was fairly sure would be found under our tree that year.
We cut pictures of the items out of a toy catalog and ads and then called my son over to explain how the machine would work. He understood and was delighted. Then he pulled the toy catalog over to find the items he wanted us to paste on the communication buttons of the device so he could ask Santa. Just a few years later, he was quite relieved that he could write out his own gift wish list, with no suggestions from adults at all. His grandmother put him up to the first one, and he never looked back.
In some communities, advocates have developed toy or technology lending libraries so that families can borrow the toys that specialists recommend or that other families whose child has the same diagnosis has enjoyed. In some neighborhoods, there are mainstream cooperatives that have twice yearly toy swaps so that as a child grows, the old toys can move on to a new household with younger children and they can choose from toys that other children have outgrown.
The best gift we can give our children is our time and attention. Reducing stress and increasing comfort for ourselves can help the whole family cope with holiday events that might be overwhelming to everyone involved.
Those who work at neighborhood shops and stores may not be available to relax, take time and enjoy family and friends due to the early opening and late closing of retail stores the days following Thanksgiving. Some family members may be such enthusiastic shoppers that they are away from home longer than those who must work.
Planning activities for children so they have supervised play away from the crowds may be as high a priority for families of our children's mainstream peers, and the holiday shopping season is a perfect time to establish a childcare exchange or playgroup that can provide alternatives for all of our children.
For a better idea on what the most popular items are this year, browse at Amazon's "
Most Popular Toys and Games
" or "
Children's Crafts
" and 'sort' the list by age, price or average customer review.
Ordering Amazon.com Gift Certificates via an Amazon.com link above (or at the bottom of any article) will (slightly) help support the Special Needs Children website; as will ordering Kindle books, accessories or about anything else. I appreciate your support, but feel strongly that we should shop locally when possible.
However, Amazon is an excellent resource for checking customer reviews of products, and finding related or comparable items. When purchasing anything online, always consider shipping/handling fees. Check prices at Amazon (or elsewhere), then call your local retailer for their price on the same item.
For iPods and Mac computers, check the Apple store for comparable products - iPods can be engraved, and special packages or rebates are often available that are not offered even in Apple retail stores. iTunes gift cards can be bought at face value there, as well as at grocery stores and other local retailers - there is no reason to pay more than face value for iTunes gift cards. I prefer that parents find the best bargains and greatest convenience; but if you do make purchases at Amazon.com I would appreciate your shopping via an article link for that slight benefit for the website. Thank you!
You Should Also Read:
Perfection, Gift Giving and Winter Activities
How Uncomfortable is Your Child?
Affirmations - Expressing Affection and Acceptance


Related Articles
Editor's Picks Articles
Top Ten Articles
Previous Features
Site Map



Follow @DownSynAdvocacy
Tweet





Content copyright © 2021 by Pamela Wilson. All rights reserved.
This content was written by Pamela Wilson. If you wish to use this content in any manner, you need written permission. Contact Pamela Wilson for details.