Anxiety, OCD, and Childhood Disability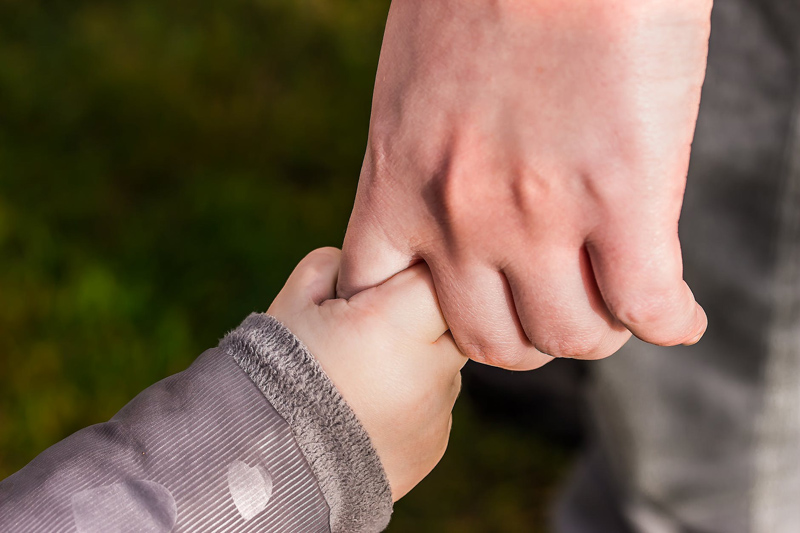 Families of children who show symptoms of anxiety disorders are often delayed in finding their son or daughter the support, therapuetic intervention and care that will help them function more comfortably in the world. While there may be certain behaviors or situations that cause parents to first suspect their child has anxiety that is controlling their ability to function in common situations, children who are diagnosed with one type of anxiety disorder or reaction often experience anxiety of other kinds.
Many of the techniques and strategies suggested to aid children with specific anxiety disorders are quite useful in helping children who experience short term or temporary bouts of anxiety.
Websites like worrywisekids.org offer simple explanations from organizations like The Children's Center for OCD and Anxiety that identify different types of anxiety disorders; how to explain anxiety to children; helpful scripts that parents can teach their sons and daughters at different ages; managing and expressing anxiety at school; sample accommodations; and other topics.
Browsing at the worrywisekids.org website, I discovered a fascinating description of PANDAS OCD - Pediatric Autoimmune Neuropsychiatric Disorders Associated with Strep, a subtype of Obsessive Compulsive Disorder that is triggered by or complicated by strep throat. Although PANDAS affects only about twenty-five percent of children who have the genetic predisposition to OCD or tics, the effect of treatment by antibiotics is described as a dramatic reduction of OCD symptoms, with great success in reduction or elimination of other symptoms of OCD through conventional treatment methods.
If your child is experiencing what seems to be general anxiety, obsessive compulsive behaviors, panic attacks, social or other phobias, selective mutism, or post-traumatic reactions, I recommend following your instinct to find out more about how to help children with anxiety and anxiety disorders. Remember that family values influence how we interpret and use the tools that are suggested by therapists, other professionals, and others.
If the language that is used in sample 'scripts' reflects prejudice or insensitivity, substitute appropriate terms for those that are offensive. We want to teach our children respect for the diversity of their peers as well as self-confidence and being comfortable in their communities. Remember that anxiety is just a small part of any child's complex psychological make-up, and that labels often magnify differences rather than reminding us that our children are 'people first.'
Children often experience anxiety related to grief and loss, severe weather events or other natural disasters, experiencing violence or witnessing terrorist activity on television news programs. Sometimes less dramatic situations trigger anxiety, or there seems to be no obvious cause. There is no reason to wait, or to leave a child without support, encouragement, tools or strategies to deal with their anxiety. Sometimes when we learn how to help a child manage anxiety, we learn how to better manage our own.
Browse at your local bookstore, public library or online retailer for books about childhood anxiety like
What to Do When You Worry Too Much - A Kid's Guide to Overcoming Anxiety
or
or, Mental Wellness: A Guide to Emotional and Behavioral Strengths and Challenges
.
Down Syndrome - The Groove and Flexibiilty https://www.woodbinehouse.com/excerpt.asp_Q_product_id_E_1-890627-65-8
Social Isolation Reduces Myelin Production: US study
https://www.medicalnewstoday.com/articles/253347.php
Sleep 'boosts brain cell numbers'
https://www.bbc.co.uk/news/health-23932577
Study: Sleep Affects Formation Of Myelin, Vital To Brain Growth And Repair
https://huff.to/15yqTRW
Autism Spectrum Across Ages and Environments
How to Ease Anxiety in a Person with Autism/ASD
https://community.advanceweb.com/blogs/sp_3/archive/2012/01/12/how-to-ease-anxiety-in-a-person-with-autism-asd.aspx
Behavior as a Medical Symptom
https://www.bellaonline.com/articles/art56382.asp
Pediatric Autoimmune Neuropsychiatric
Disorders Associated with Strep (PANDAS)
Sudden Onset Symptoms of OCD - Strep may be undiagnosed
https://www.worrywisekids.org/anxiety/pandas.html
Dual Diagnosis
Enhancing Services to People with a Dual Diagnosis of Developmental Disabilities and Mental Illness
https://bethesdablog.wordpress.com/2012/01/25/dual-diagnosis
You Should Also Read:
Selective Mutism and Shyness
Depression and Down Syndrome
Sensory Processing Disorder


Related Articles
Editor's Picks Articles
Top Ten Articles
Previous Features
Site Map



Follow @DownSynAdvocacy
Tweet





Content copyright © 2022 by Pamela Wilson. All rights reserved.
This content was written by Pamela Wilson. If you wish to use this content in any manner, you need written permission. Contact Pamela Wilson for details.