Depression and Down Syndrome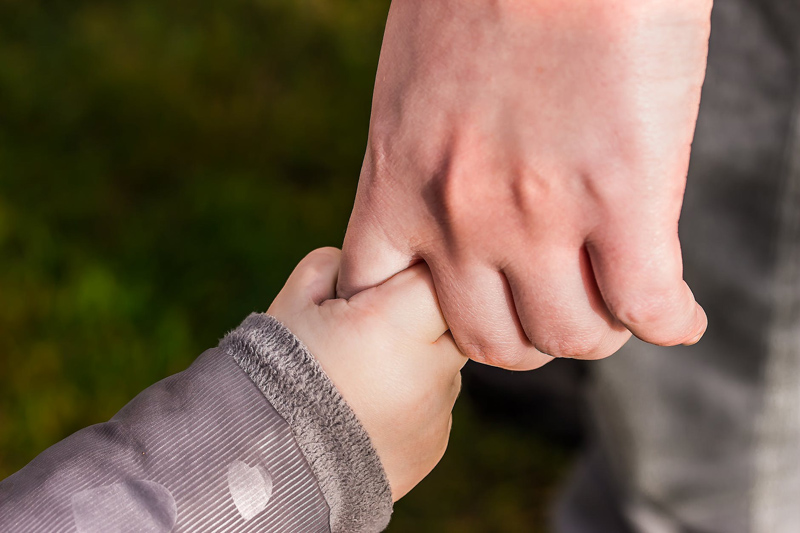 The diagnosis of depression in children, teens and young adults with Down syndrome is often delayed or missed. This may be due to both communication and thought process differences and low expectation of depression as the reason for the individual losing interest in everyday adventures, regressing in development or previous levels of self-care, loss of independent living skills, and uncharacteristic behaviors or moods.
Although individuals with Down syndrome may be generally thought to be compliant, congenial, and happy, they have the same range of emotions, attitudes and moods as their mainstream peers. They are also as vulnerable to mental illness.
Teens and adults with Down syndrome may have different or extra ways of thinking, grasping concepts and processing their experiences. They may be affected differently by events and experiences, or be more sensitive to circumstances that are unique to their disability culture. Their responses to events may be unusual or delayed, and may be disguised as bad temper or confusion.
Changes in programs or staffing as well as transitions within families may disturb the way the individual has organized their daily and long term planning. Special education programs are moved from school to school; parks department or support staff are promoted or relocated; grandparents may retire and move away and older siblings marry or go away to college. Unbearable grief and mourning may follow the loss of a loved one, a pet, or even a celebrity.
Changes in structure and organization may not allow the individual to predict a safe environment where they feel competent to deal with what might seem like small variations. Changes in staff or classmates may not allow their most comfortable habits to be practiced without comment; they may lose all their most trustworthy relationships. Transportation staff, bus stops, and offices may have been moved. They may need to learn how to find different rooms in old buildings or new paths through new buildings.
These situations and experiences can also lead to strong feelings of anxiety and fear. Individuals may be overwhelmed by local or national events that are on the news or family matters spoken about in conversations that do not include the person with Down syndrome. Isolation and loneliness can be both causes and effects of depression.
Because symptoms of depression in people with Down syndrome have been mistakenly attributed to early onset of Alzheimer's disease or even a psychotic disorder, treatments and medications may be prescribed that do not relieve the symptoms and may complicate them. This can also happen when behavior management strategies are employed that were previously helpful in redirecting the individual. Sleep disturbances, lack of interest in meals, and disinterest in self-care, physical activities and interaction with family and friends can each create medical, physical and emotional side effects that contribute to the misery of the situation.
Great success has been shown with individuals with Down syndrome who have been diagnosed with depression and receive appropriate, effective clinical treatment, compassion, and counseling. Relationships with family members and other caregivers, friends and staff may benefit from support, understanding and encouragement from professionals involved in the clinical care of the person with Down syndrome.
Because depression in children, teens and adults with Down syndrome is often unexpected, unreported or undiagnosed, extended family and neighbors may withdraw from contact before learning about the diagnosis, or assume that treatment will be ineffective. This may also be the case even in local Down syndrome support groups. Excellent resources like those below should be made available to advocacy groups, education and medical professionals.
Browse at your local bookstore, public library or online retailer for books like
Mental Wellness in Adults with Down Syndrome: A Guide to Emotional and Behavioral Strengths and Challenges by Dennis McGuire and Brian Chicoine
or
or, Adolescents with Down Syndrome - Toward a More Fulfilling Life, by Siegfried M. Pueschel and Maria Sustrova
Down Syndrome - The Groove and Flexibiilty https://www.woodbinehouse.com/excerpt.asp_Q_product_id_E_1-890627-65-8
Depression in Teens with Down Syndrome
https://johnmsimmons.com/depression-teens-syndrome/?fb_ref=recommendations-bar
Depressive Disorders in Adults with Down Syndrome
Dennis E. McGuire, Ph.D. and Brian A. Chicoine, M.D.
https://www.riverbendds.org/agedepre.html
Abstract: Mood Disorders and Down Syndrome
Comments by Dr. Len Leshin
https://www.ds-health.com/abst/a0201.htm
Position Paper on Depression in Persons with Down Syndrome
National Down Syndrome Congress
https://www.ndsccenter.org/resources/position7.php
Adults with Down Syndrome: Specialty Clinic Perspectives
by Brian Chicoine, MD, Dennis McGuire, PhD and Stephen Rubin, PhD
Dr. Len's Website, DS-health.com
When Alzheimer's Disease is suspected in an individual with Down syndrome:
https://www.ds-health.com/adults.htm
Dual Diagnosis
Enhancing Services to People with a Dual Diagnosis of Developmental Disabilities and Mental Illness
https://bethesdablog.wordpress.com/2012/01/25/dual-diagnosis
Kevin Breel on Depression
https://youtu.be/VYs05qPycYQ
Anxiety, OCD, and Childhood Disability
https://www.bellaonline.com/articles/art59924.asp
Social Isolation Reduces Myelin Production: US study
https://www.medicalnewstoday.com/articles/253347.php
Sleep 'boosts brain cell numbers'
https://www.bbc.co.uk/news/health-23932577
Study: Sleep Affects Formation Of Myelin, Vital To Brain Growth And Repair
https://huff.to/15yqTRW
You Should Also Read:
Transition Planning for Teens with Disabilities
Behavior as a Medical Symptom
Anxiety and Childhood Disability


Related Articles
Editor's Picks Articles
Top Ten Articles
Previous Features
Site Map



Follow @DownSynAdvocacy
Tweet





Content copyright © 2023 by Pamela Wilson. All rights reserved.
This content was written by Pamela Wilson. If you wish to use this content in any manner, you need written permission. Contact Pamela Wilson for details.