Child Abuse and Neglect - Childhood Disability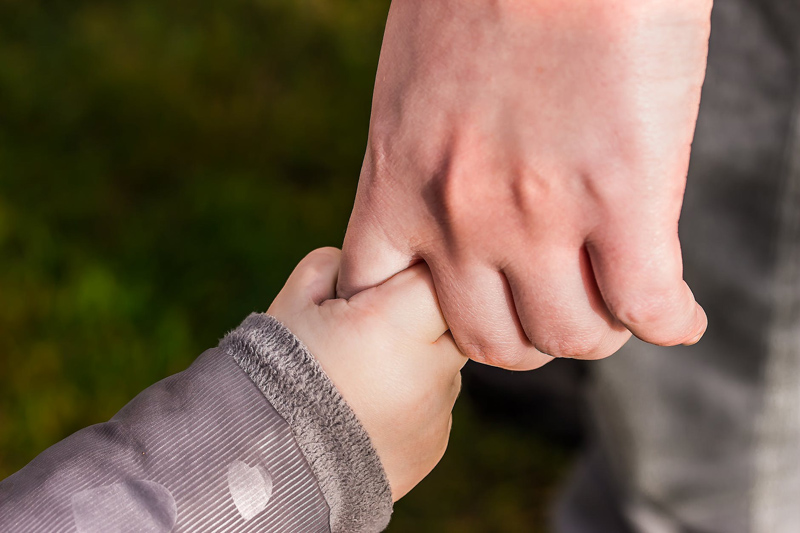 Children with intellectual or developmental disabilities, chronic health conditions, or other special needs may suffer from child abuse and neglect due to the same situations and reasons as their mainstream peers. Lack of child-rearing skills, extreme parental stress, and an atmosphere of domestic violence are contributing factors that can destroy the safe haven of any household, no matter what social, economic or educational level of parents.
Families, caregivers and teachers of children with special needs require support, respite and knowledge about strategies and skills that have been shown to be successful in accommodating the disability while protecting, respecting and encouraging the child. We also need to know each child well enough to recognize uncharacteristic behavior, or changes in health or attitude.
Children with communication challenges, behavioral disability, chronic health conditions or developmental delays may experience abuse or neglect without responsible adults in their lives recognizing or correctly interpreting the signs that we are trained to look for among their mainstream peers. Some abuse and neglect checklists specifically mention that some signs may be related to developmental issues or disability rather than the abuse or neglect of the child.
This leaves opportunities for predators, in what should be the safest places, to prey upon children with disabilities. When physical indicators can be explained, and behavioral indicators can be attributed to their primary diagnosis or social isolation due to exclusion from their mainstream peers, children with disabilities are left much more vulnerable to neglect and abuse. Injuries due to carelessness, lack of supervision, and trusting the wrong person, can be explained in ways that protect the reputations of those who are at fault.
Because our sons and daughters with disabilities may express themselves through dangerous or self-injurous behavior, and some developmentally inappropriate or risky behavior may be related to their diagnosis, it can be difficult to prove that they have been abused or neglected even when it is suspected.
Too many incidents of abuse have been reported and then discounted because adults know how to evade responsibility. Abusive adults may have important positions of authority in the family, organization, or community, and are never held accountable. Not all who harm children are predators waiting for the opportunity. There are more ways to reduce the risk and avoid those incidents than are included in most safety education programs, and many of those also provide some protection from intentional assault.
It is not only parents, cargivers and teachers who have not learned basic child-raising skills who may become overwhelmed by the day to day or minute by minute responsibilities of a high maintenance or high needs child. Even those who are aware of and have long experience with 'best practices' in supporting and encouraging children with behavioral or health challenges must have support and respite options to maintain their emotional and intellectual reserves. The best plan is to avoid an atmosphere or situation that make abuse or neglect more likely. Decreasing risk, recognizing signs of abuse and neglect, and rescuing children in harmful situations are all high priorities for prevention experts.
Some adults do not realize that children don't understand sarcasm, and that they can easily feel insulted or diminished through 'gentle' teasing or name-calling, or feel violated by even brief or light tickling sessions. Individuals may not be provided opportunities to make age-appropriate choices for themselves due to inconvenience or expense for their caregivers, or no reason at all. Children with sensory processing disorders may feel they are being tortured by uncomfortable clothes or unbearable textures in their food.
Most parents understand that on some days they have not lived up to their own minimum standards for behavior, and have felt distress over an angry word or inappropriate response. We have the self-awareness to recognize inappropriate outbursts and ineffective discipline, so we can do better next time. While these events are unfortunate, they often serve as warning signs that we do need support, encouragement, advice or rest.
A real danger in recognizing that most parents have an occasional lapse is that we may over-generalize and fail to be aware of and protect children who suffer abuse or neglect daily with no hope of rescue. It is important for the rest of us to give ourselves permission to be better, rather than perfect, parents, so we can continue to be inspired to do our best in the most trying circumstances.
Browse at your local bookstore, public library or online retailer for books like
No More Meltdowns: Positive Strategies for Managing and Preventing Out-Of-Control Behavior
or
Beyond Consequences, Logic, and Control: A Love-Based Approach to Helping Attachment-Challenged Children With Severe Behaviors
Disability and Abuse: Latest Findings; How You Can Protect Your Loved Ones
https://nblo.gs/Q4VLW
.
Shining a Spotlight on the Dark Side of Communication Disorders
https://speakingofspeech.blog.com/2013/08/24/shining-a-spotlight-on-the-dark-side-of-communication-disorders/
Recognizing Child Abuse and Neglect: Signs and Symptoms
https://www.childwelfare.gov/pubs/factsheets/signs.cfm
National Childrens Advocacy Center
Physical and Behavioral Indicators of Abuse
https://www.nationalcac.org/families/for_workers/abuse_indicators.html
What her mom didn't tell --
https://www.ananyatales.com/2014/02/what-her-mom-didnt-tell.html
You Should Also Read:
Child Safety - Pills, Purses, and Suitcases
Aversive Restraints and Seclusion in School
DIR - Floortime Model Techniques and Behavior Challenges


Related Articles
Editor's Picks Articles
Top Ten Articles
Previous Features
Site Map



Follow @DownSynAdvocacy
Tweet





Content copyright © 2021 by Pamela Wilson. All rights reserved.
This content was written by Pamela Wilson. If you wish to use this content in any manner, you need written permission. Contact Pamela Wilson for details.