Proloquo2Go for iPod Touch and iPhone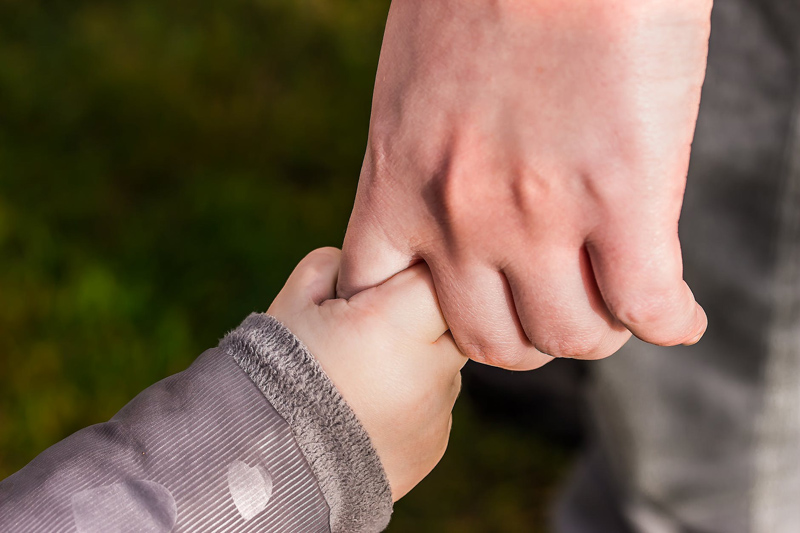 Parents, therapy and support staff are giving good reviews to the iPhone and iPod Touch application Proloquo2Go, that provides an assistive communication alternatives to children and adults who are partially disabled by hearing or speech impairments, communication challenges, neurological diseases, and physical or developmental disabilities. The Proloquo2Go assistive communication software application is an affordable iTunes app for children and teens who are already familiar with or may be anticipating the arrival of an iPod Touch or Apple iPhone.
Although pricier than most 'apps' through iTunes, the Proloquo2Go offers most if not all of the features available in existing augmentive communication devices costing several thousand dollars. While many individuals are challenging their insurance providers to cover well-researched and sturdy A.A.C. machines, too often people with language or speech challenges are not able to qualify. The expense may discourage school speech and language disorder specialists from recommending augmentative communication devices for most students who would benefit from their use.
Having programmed four different dedicated devices over the years for my son to use, watching the videos of a device with Proloquo2Go being explored and individualized is quite impressive. There have also been good anecdotal reports of timely responses to questions and suggestions via Proloquo2Go support services.
Individuals who require dedicated devices that are activated through less controlled hand movements, blinking or breathing may someday be able to use products in the mainstream marketplace through the development of software applications like Proloquo2Go.
Today, almost everyone who can work an iPod Touch or iPhone is better able to connect intellectually and socially with their classmates, teachers, families and coworkers using the Proloquo2Go application. It would be a great benefit to share information provided by the developer as well as reviews from families, tech and AAC experts at your local or regional parent support group and advocacy newsletters. Someone in your family or circle of friends may have upgraded to a newer iPod Touch and would be glad to 'recycle' their original so your son or daughter can try it out. Local service groups or your school PTA may be interested in providing grants to purchase the device or the Proloquo2Go app for local students or classrooms.
Reading or watching more information about assistive communication devices and software like the Proloquo2Go app can help families create better low tech, low expense alternatives for our sons and daughters with special needs. As always, the best communication support we can give to individuals is to provide interested listeners.
Browse at your public library, local bookstore or online retailer for more information on
Assistive Technology for Communication
and read about the
The iPod Touch
; but beware of third party sellers offering
iTunes gift cards
- they may be available at your neighborhood discount stores for equal or less than the face value. Please be vigilant about double checking 'handling' costs and other fees when ordering anything online.
Proloquo2Go Home Page - AAC in Your Pocket
https://www.proloquo2go.com/
Proloquo2Go Community forum - exchange experiences and ideas with Proloquo2Go users and others involved with Proloquo2Go - Also, FAQ
https://www.proloquo2go.com/Support/article/community-discussion
The Unofficial Apple Web Log (TUAW) Review (Thank You Terri Mauro)
https://www.tuaw.com/2009/10/21/proloquo2go-assistive-communication-for-the-iphone-and-ipod-tou/
Australia - Sign Language blog (via the Down Syndrome Discussion Group)
https://aboutsignlanguage.blogspot.com/2009/06/proloquo2go-on-ipod-touch-or-iphone.html
Video Links
https://aboutsignlanguage.blogspot.com/2009/07/proloquo2go-on-ipod-touch-or-iphone.html
The updated Proloquo2Go features and Asia Pacific Autism Conference
https://aboutsignlanguage.blogspot.com/2009/08/proloquo2go-on-ipod-touch-or-iphone-no2.html
Local AAC evaluation centers are invited to join the Proloquo2Go Resource Centers program
https://www.proloquo2go.com/resources/article/us-resource-centers
Clicking on links to Amazon.com in this article is (slightly) supportive of this website - but whenever possible support your local community by buying in your neighborhood, or browsing at your local library. If you do choose to make a purchase at Amazon.com, thank you for your support.
A reader recently informed me of an AAC app called Voice4u that is available in Japanese as well as English characters: https://tinyurl.com/Vc4uAp
I have not seen a review or discussion of it except those written by sales reps, but it looks interesting, too.
I have recently purchased an iPod Touch and am considering AAC apps, that would also be purchased with personal funds.
https://www.bellaonline.com/misc/ethics.asp
You Should Also Read:
iPhone and iPod Touch Apps - Childhood Disabilities
Amazon Kindle 2 and Childhood Disability
Nintendo Wii Therapy Rehab for Children and Teens


Related Articles
Editor's Picks Articles
Top Ten Articles
Previous Features
Site Map



Follow @DownSynAdvocacy
Tweet





Content copyright © 2021 by Pamela Wilson. All rights reserved.
This content was written by Pamela Wilson. If you wish to use this content in any manner, you need written permission. Contact Pamela Wilson for details.