Perfection and Gratitude - Childhood Disability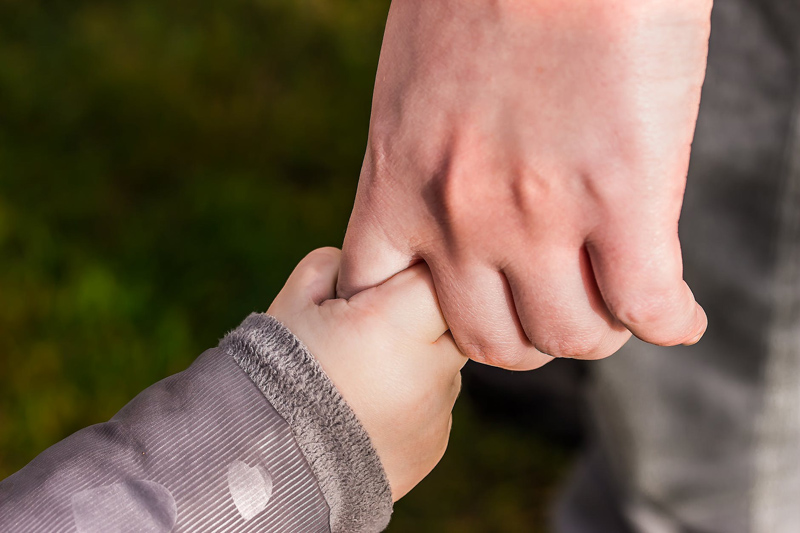 Families of children with special needs may feel a different level of gratitude than others because we learn how fortunate we are to have each unique child in our lives, or we are delighted by unexpected or long-delayed accomplishments. We may be grateful for a new or better prognosis or have learned to treasure each day as precious. We also may have an equal set of experiences and set-backs that are more frustrating than we can explain.
No matter how much we research our child's diagnosis and any interventions or support that benefits their individual skills or IEP goals, our own hopes of finding the perfect set of circumstances for them to perform at their own top levels can sabotage our family happiness and their success.
When we as parents learn of a diagnosis that experts predict will cause significant challenges for our sons and daughters, we may believe that the dreams and hopes we held for them will be impossible to achieve. That leaves less possibility that we will recognize that they deserve as much as their mainstream peers to choose their own destiny. Typical children often rebel over the constricting or soul-killing pressure is often burden our hopes and dreams become to them.
Very often, we wait for years before we recognize the very real determination and accomplishments that demonstrate the individuality and passions of our children who have developmental disabilities, physical delays, or chronic health conditions. It is by providing them the opportunities and support they need that we find out how much they can do, and how much they want to do. They also deserve equal time to follow interests that we would never think to put on their IEPs, so they can learn what it feels like to enjoy activities that they may never be great at that they love to do.
It is as important for parents to remember what gives us great pleasure in life as it is for our children to have time to spend in activities that make them feel grateful to be alive.
When we interview early intervention experts, medical support or education advisors, the list of questions we have for them rarely includes the value they place on perfection or gratitude, or whether they feel happy with their own lives. Highly achieving gifted and talented people are no more likely to feel satisfied, happy or grateful than their mainstream peers.
Certainly, those who we may assume are more knowledgeable about our children's potential can be unfamiliar with the range of abilities within a diagnosis. Others may emphasize the worst possible outcomes strongly influenced by their own values and experiences validated by their perspectives rather than objective criteria they believe they embrace.
There is the same diversity of experience and warmth in medical and educational professionals as any other population. As parents and advocates, we best support our sons and daughters by finding experts who are both well-educated and compassionate. It's important for all of us to have people in our lives who are more likely to describe us as the person in our greeting card or church directory portraits rather than the mug shots on our drivers licenses.
While their mainstream peers can find relative success working with little more than half the potential of the average child, we encourage our sons and daughters to operate at a level very near perfection in their own. We know it is as important for children with special needs to have an adequate richness of experience and opportunity so that they can show us their talents and abilities as well as their determination to achieve what we think to write into an IEP.
We work very hard for opportunities so that our children are able reach the full limits of the potential they do have, and they do amaze us despite the obstacles due to their diagnoses and especially stereotypes, ignorance and prejudice of those who should know better. But we need to also share experiences with them that we love, including sports or hobbies for which we have little or no talent, to model that feeling of joy in the moment that enhances all our lives.
Browse your local bookstore, public library or online retailer for books like:
The Pursuit of Perfect: How to Stop Chasing Perfection and Start Living a Richer, Happier Life,
Recently, a three part PBS NOVA series on happiness hosted by Daniel Gilbert, author of Stumbling on Happiness, was recognized for including people with disabilities.
Browse online:
Stumbling on Happiness
and other titles by Daniel Gilbert.
PBS show exploring happiness includes several people with disabilities
https://media-dis-n-dat.blogspot.com/2010/01/pbs-show-exploring-happiness-includes.html
The Need to Belong: Rediscovering Maslow's Hierarchy of Needs
MASLOW'S HIERARCHY OF NEEDS: A PARADIGM FOR MOTIVATING LEARNING
https://www.normemma.com/articles/armaslow.htm
There are often books or other products recommended in the same general topic at each book's description page, so if the 'Happier' books are not a good fit for your family, browse for others - including those on the same shelves at your local bookstore or public library. Enjoy!
You Should Also Read:
Family Happiness and Childhood Disability
Thoughts from the Middle of the Night
Comparing Ourselves to Other Mothers


Related Articles
Editor's Picks Articles
Top Ten Articles
Previous Features
Site Map



Follow @DownSynAdvocacy
Tweet





Content copyright © 2021 by Pamela Wilson. All rights reserved.
This content was written by Pamela Wilson. If you wish to use this content in any manner, you need written permission. Contact Pamela Wilson for details.