Inclusion in Brownies and Girl Scouts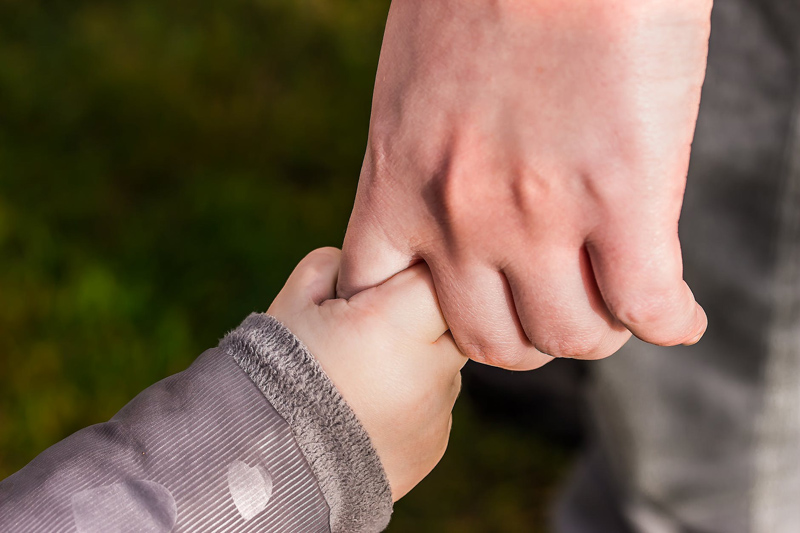 The experience of their daughters being welcomed and included in local Brownie or Girl Scout troops may be a significant goal for mothers of girls who were born with Down syndrome or other developmental disabilities; those who developed chronic health conditions; or are partially disabled due to other conditions.
Brownie and Girl Scout leaders throughout the United States have welcomed scouts with developmental disabilities, chronic health conditions, or other special needs for decades. Now that a whole generation of women has grown up with classmates and neighbors who have been included in the mainstream of our commmunities, there is even more interest in making each troop more welcoming and supportive for all.
Girl Scout councils, state organizations and Girl Scouts USA have materials and information available to every leader and scout, declaring inclusion a high priority. The Girl Scout Council of the Nation's Capital offers a web page exploring The Including ALL Girls Initiative with practical advice on disability and inclusion. The GSCN Council created the position of Inclusion Specialist to help ensure and support inclusion in each troop. The specialist helps in recruiting in underserved groups, offering adaptive resources, raising awareness and providing training. Resources at the site include links, Girl Scout handbooks in large print and Braille, assistive devices, and the Girl Scout Patch for Disability Awareness.
https://www.girlguides.ca/inclusivity
Girl Scouts of Colorado has a pilot program that offers 'best practice models' and membership strategies that help create inclusive Brownie and Girls Scout troops. There is information on the Girl Scout "Walk a Mile" program kit and the Disability Awareness Kit.
Their website features a warm and accurate definition of inclusion and its benefits for everyone. They offer advice for leaders, an explanation of People First Language, useful web links and books. They are collecting personal stories and experiences on how Girl Scouts with special needs have been included in troop activities to inspire and inform leaders who are welcoming girls who truly represent the diversity of our communities.
Browse at your public library, local bookstore or online retailer for
Girl Scout Books and Items
.
Well, this is beyond disappointing:
7th Circuit Court of Appeals to Hear Appeal in EFE Case to Determine Whether Girl Scouts Are Covered by Federal Disability Discrimination Laws
https://www.equipforequality.org/news-item/7th-circuit-court-appeals-hear-appeal-efe-case-determine-whether-girl-scouts-covered-federal-disability-discrimination-laws/
Goodnight Brown Owl
https://www.senmagazine.co.uk/articles/articles/senarticles/goodnight-brown-owl
Girl Scout Council of the Nation's Capital
The Including ALL Girls Initiative
https://www.gscnc.org/inclusiveness.html
Girls Scouts of Colorado
Inclusion for Girl Scouts
https://www.girlscoutsofcolorado.org/inclusion
Girl Guides of Canada - Inclusivity
https://www.girlguides.ca/inclusivity
Girl Guides of Canada Code of Conduct
https://www.girlguides.ca/code-of-conduct
Terri Mauro:
Happy Birthday, Girl Scouts. Can Our Kids Join the Party?
https://specialchildren.about.com/b/2012/03/12/happy-birthday-girl-scouts-can-our-kids-join-the-party.htm
Scouting Inclusion Policies & Special Needs
- Julia Roberts, Support for Special Needs
https://supportforspecialneeds.com/2011/12/21/scouting-inclusion-policies-special-needs/
Scouting & Special Needs
(update)
https://supportforspecialneeds.com/2012/02/22/scouting-special-needs/
Why Are Girl Scout Camps Being Closed?
"The Girl Scouts are selling their camps, changing their program, and reportedly face serious problems with their pension liabilities. Has the iconic nonprofit lost its way?"
https://www.thedailybeast.com/articles/2014/01/12/why-are-girl-scout-camps-being-closed.html
You Should Also Read:
Little League Challenger Division
Adaptive Dance Classes
Inclusion Benefits Classmates


Related Articles
Editor's Picks Articles
Top Ten Articles
Previous Features
Site Map



Follow @DownSynAdvocacy
Tweet





Content copyright © 2022 by Pamela Wilson. All rights reserved.
This content was written by Pamela Wilson. If you wish to use this content in any manner, you need written permission. Contact Pamela Wilson for details.