Stand Up to Your Problems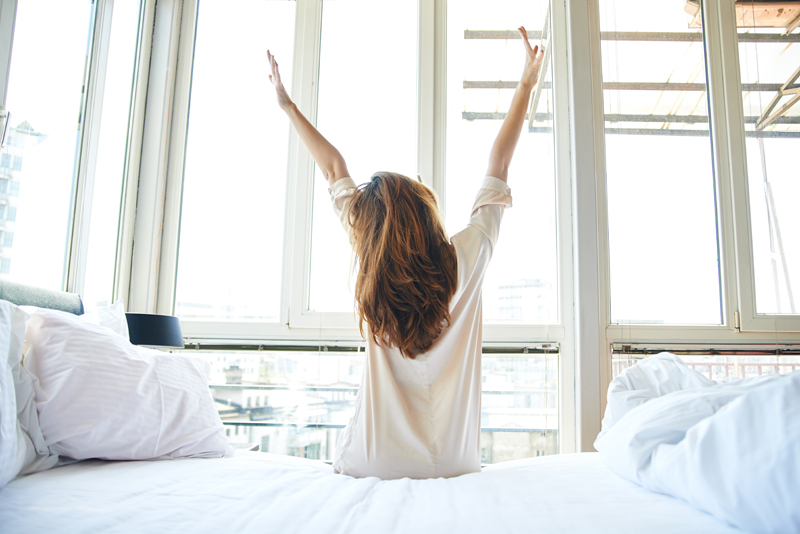 I know a woman who spent practically her entire life hiding. I'll call her Anne. Anne didn't work for long periods of time and never had much of a social life. She didn't want any trouble, stress or anxiety and--because of her self imposed isolation—she rarely had any.

I've envied Anne. Like her I also don't want any strife, stress or conflict. Unlike Anne, I welcome things into my life that will bring me all three and then some. I've sought after work in the most stressful industries—like journalism for instance. I agree to do presentations and interviews even though I know that I'll obsess over it for two weeks, won't be able to sleep the night before and let's not forget the post presentation did-I-make-a-complete-fool-of-myself worries that last for a few days after the fact.

Meanwhile Anne would never put herself into the positions I find myself in. Anne doesn't do anything she doesn't want to do or feels uncomfortable doing. She lives quietly and humbly. With me discomfort has been a way of life. There is always an upcoming event on my calendar that I dread. Somehow, someway I get through it, only to face another dragon down the road. I write books knowing full well that I'll have to present the books to a public—when I fear public speaking.

"Why can't I be more like Anne?" I've lamented to my husband 100 times when I'm overwhelmed by my life. While my husband empathizes with Anne, he says I can never be like her because I am a woman of action. Anne lives life by default, not by conscious thought and decision making. I disagreed saying that to do nothing is a choice, a choice I wish I could make more often! Anne makes it clear that she has no resources of any kind and no one asks her for a thing. Her life is so simple, her problems so few, that when a challenge does present itself usually a family member solves it for her. Anne is not a drama queen so it's rare that she needs help.

But then one day this happened, Anne found herself in a situation where she had to personally deal with an issue that required effort, assertiveness and some psychological discomfort. In order to solve the problem she had to gather information and make some hard life altering decisions. Anne had little experience voluntarily being in the driver's seat of her own life, so she had trouble standing up to take care of the issue. Nor could she get anyone else to deal with the situation for her. She had to do it herself. The problem lingered for a long time and Anne was quite unhappy for many months until finally she picked up the phone and started to make the phone calls she dreaded.

I've known Anne for years and I've learned so much from her. I do admire how uncomplicated her life is and has always been. She never had a day like this: Get up at dawn, go to work, come home, cook dinner, help kids with homework, go to the PTA meeting, come home, make phone calls for a church committee, plan for an upcoming community board meeting, study for a test for a continuing education class, fall into bed well after midnight worried about all of the things you have to do the next day, get up at dawn and start the cycle all over again. While many people spend years stretched to the limit like this, Anne has not spent one day of her life in this manner. Not one day!

Before meeting Anne, I equated being a good person with being a busy overextended person. I think Anne is a great person and I don't think anyone who meets her would disagree. I've learned that while busyness and self imposed stress are not necessary to lead a good life, As Anne learned you must be able to face your problems and solve them.

You Should Also Read:
Face Your Fears


Related Articles
Editor's Picks Articles
Top Ten Articles
Previous Features
Site Map





Content copyright © 2022 by Leah Mullen. All rights reserved.
This content was written by Leah Mullen. If you wish to use this content in any manner, you need written permission. Contact Leah Mullen for details.