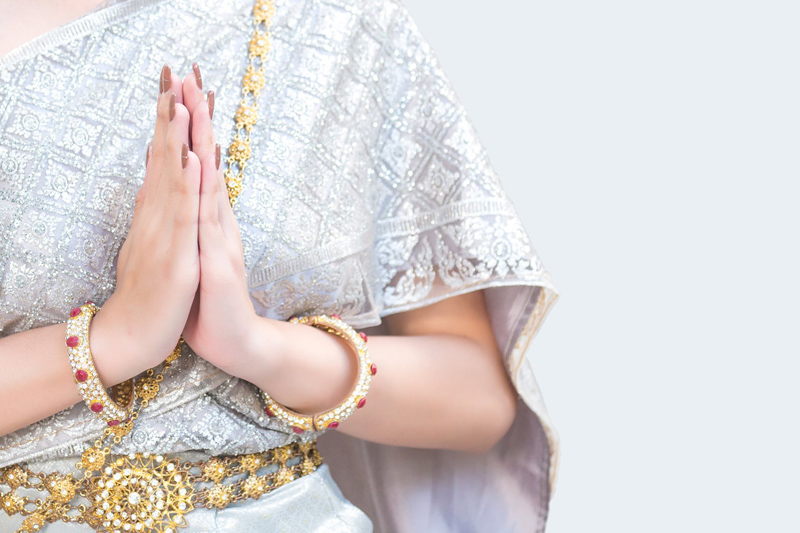 Khao Man Gai is a very simple dish that satisfies as the perfect comfort food, but is kicked up a notch with the dipping sauce.

In the countryside in Isan villages I have been served this Khao Man Gai with sticky rice and coagulated chicken blood known as chicken blood tofu. At first it might make your tummy squeamish but it is much like a cubed blood sausage , "black pudding" or "blood pudding" which is made from blood and some filler grains and spices and eaten all over the UK. This Thai blood tofu is sans the grains and spices.

This dish is called Khao Man Gai which means "oiled rice chicken". The chickens used in Thailand for this dish are usually the long legged black chickens that by Western standards are skrawny. However, their flavour is unlike any other chicken. I often think it is the running about scratching the dirt in search of bugs that gives them such a wonderful succulent taste! They are a far leaner and tastier bird than you usually find in the US where chickens are quite fatty with enormous breasts.

Khao Man Gai is served with a garnish of cucumbers, fresh cilantro along with a bowl of clear chicken broth. The sauce accompanying this dish is made with tauchu (yellow soybean paste), thick soy sauce, chiles, ginger, garlic and vinegar. In many of the more traditional khao man gai eateries, this dish is often served at breakfast or for an early lunch.

In Thailand a plate of Khao Mun Gai costs only about 20 baht (about 50 cents). For an extra 5 baht, called "piset" you get some extra chicken. Amazing, eh? You can also ask for "khao mun gai tod" which is the same price! They even give you some cucumber and a bowl of soup! A chicken dish in the US or Europe with this much flavour and love would cost at least $15 US or 20 Euro per serving for sure.

There is a classic Thai dish called Tom Lued Moo (Pork Blood Soup). Thailand also has a dish known as Nam Tok, which is a spicy soup stock enriched with raw cow's blood or pig's blood. It is often used to enrich regular noodle dishes. These blood enriched dishes are often breakfast fare.

Most cultures of the world consome blood in soups, sausages, For instance in Hungary (véres hurka), Spain (Morcilla), Catalonia (Botifarra), Slovenia (Krvavica), Portugal (papas de sarrabulho) and France (Boudin).

In the Philippines, a popular dish called dinuguan is made from pig's blood and seasoned with chiei and is traditionally eaten with rice cakes.
In Laos, and sometimes Thailand (especially the Northeast-Isan), a raw version of laap, a meat salad, is made with minced raw meat, seasoned in spices, and covered with blood.

Some people in China and Vietnam also consider certain types of snake blood to be an aphrodisiac, and drink it with rice wine, not to mention the drinking of the bile shooter".



You Should Also Read:
Thai Chicken Rice
Nam Jin Dipping Sauce


Related Articles
Editor's Picks Articles
Top Ten Articles
Previous Features
Site Map





Content copyright © 2018 by Mary-Anne Durkee. All rights reserved.
This content was written by Mary-Anne Durkee. If you wish to use this content in any manner, you need written permission. Contact Mary-Anne Durkee for details.