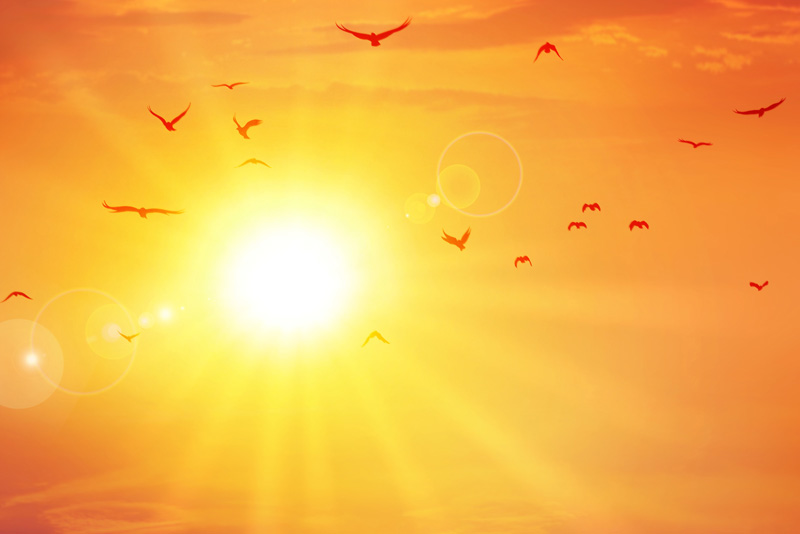 Let´s study what common memory verses really mean.
Add or Take Away From the Word


Revelation 22 warns judgment for anyone who adds to or takes away from the words of prophecy.
After the Birth - Psalm 77:11-12


After the birth of Jesus, did the shepherds doubt what they'd seen? Are you tempted to doubt your life-changing experience? Memory verse Psalm 77:11-12.
All Things For Good


There are many promises in the Bible. Romans 8:28 promises all things work together for good. What does this popular memory verse mean?
Are You Depressed? Lamentations


I was depressed. Some might wonder why I chose to read the Book of Lamentations.
Be Transformed not Conformed


I'm studying the memory verse Romans 12:2, for an understanding of God's will for me.
Character Memory Verse


What are the character traits of a Christian believer? My memory verse is Colossians 3:12.
Clean Heart Right Spirit Memory Verse


If I'm honest about this week's memory verse from Psalm 51:10, it hurts.
Contemplating Eternity


Committing Revelation 4:8 to memory reminds me of God's holiness and stretches my imagination to a beginning understanding of the eternal.
Corrupting Talk


This week's memory verse is from Ephesians 4. Am I paying attention to my words?
Cover Sin Memory Verse


1 Peter 4:8, a well-know verse, sparked a need for more consideration.
Cultivate Sacred Moments, Matthew Thirteen


Believers sometimes have precious, sacred moments with God.
Everything for the Glory of God


1 Corinthians 10:31 as a memory verse. It's a great verse, but is it possible?
Fence Me In - John 14.6


This memory verse rubs some the wrong way. We don't want to be restricted, but the Bible shows us that sometimes we have to make a firm choice of one path.
From Sorrow to Singing


Psalm 13 is David's prayer for relief from trouble.
I Will Not Be Shaken - Memory Verse


I think I can safely say, we've all been disappointed when we've placed hope in earthly things. Today's memory verse - Psalm 62:5-6 - is for the times I need hope that is secure.
Knit Together Memory Verse


Let's study Psalm 139:13-14 as well as Ephesians 2:10. The how and the why of our creation.
Labels as a Christian


We use labels to organize. What labels has society put on you? Which ones are important?
Love One Another Memory Verse


This verse is one of my favorites. I love to quote it. It's easy to love others, isn't it?
Making a Morning Devotion Valuable


When I don't have time for hours of study and meditation, I find a short passage, pray for understanding, and then do what it tells me.
Matthew 5.6 Memory Verse


I've chosen a verse that will define my spiritual life.
Memory Verse - Lamentations 3.22-23


What do you depend on? What in your world is steadfast and never runs out?
Memory Verse -Saved by Grace


Saved by grace through faith. Not of my own doing.
Memory Verse About Love


Lets pull apart and meditate on 1 John 4:10. How do apostles John and Paul define love?
Memory Verse and Taking Stock


Examining 1 Peter 3:12 and looking back on my year.
Memory Verse for Christmas


I've heard this verse many times. It's tempting to pass over it as that common Christmas verse. But there is so much to think about in this simple memory verse--Mathew 1:23.
Memory Verse from John 3


John 3:30 is a simple verse to memorize. It may be so easy, I fail to take it to heart. How do I decrease that Christ may increase?
Memory Verse From Psalm 1


This week's memory verse asks you to be intentional in choosing friends and pastimes.
Memory Verse from Psalm Twenty Three


David expressed confidence in God's continued care. Psalm 23:6 sums up God's promises.
Memory Verse James 3:17


Heavenly wisdom - what is it and where do we get it?
Memory Verse Psalm 27.1


This verse is often repeated by fearful or sorrowful Christians. Simply trusting and voicing the words encourages the heart and renews strength.
New Creation Memory Verse


How do you feel about change? Belief in Christ promises change of the best kind.
New Mercy Every Morning


I'm studying Lamentations 3:22-24 as my memory verse. It isn't easy to understand mercy that is new every morning.
Philippians 4.6 Memory Verse


Anxiety makes us weak. Nervous. It steals our joy. Do you want to worry less?
Psalm 46.10 Memory Verse


Be still and know that I am God is a bible verse that reaches into hearts with the power to eradicate chaos.
Salvation, and Strength From Quietness and Trust


Israel was unwilling to let go of control. They thought simple trust would never be enough. This is my failing, too.
Set Apart to Love


Jesus gave one commandment that would guarantee those seeking a better life would see the joy of believing. They would see that following Jesus changes lives.
Sing to the Lord a New Song


Psalm 149:1-3 commands us to praise God's name and to sing a new song and to the Lord. What will your new song be?
The Love of God


Considering the bible verse, 1 John 3:1. Does it cause you to fall to your knees?
Think on These Things - Philippians 4


There are plenty of disturbing news items in each day to occupy my mind. Plenty of stuff to kill my mood and my peace. God knew this would happen. It's been going on since Adam and Eve left the Garden.
Your Kingdom Come


Is this prayer meant to be only a plea, or is it a mission for me?
Editor's Picks Articles
Top Ten Articles
Previous Features
Site Map
Follow @LynneChapman
Tweet
Content copyright © 2018 by . All rights reserved.
This content was written by . If you wish to use this content in any manner, you need written permission.
Contact Lynne Chapman for details.