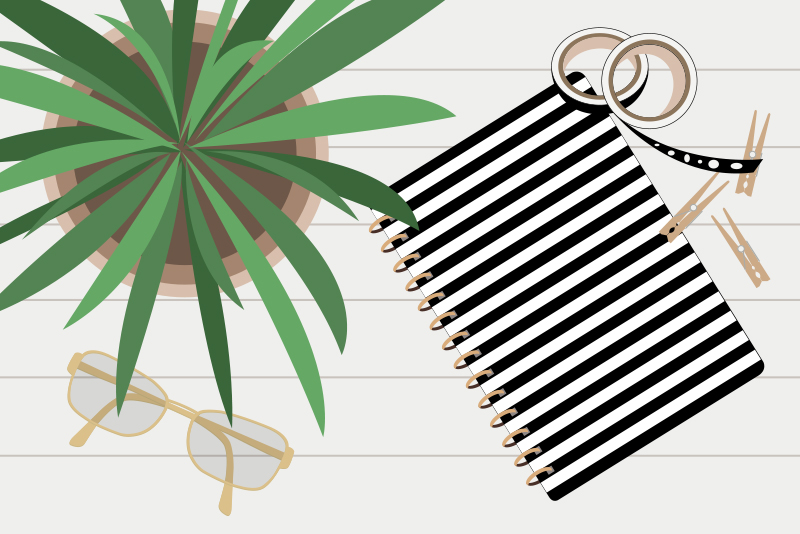 Digital Art and Design Information
Background Images for iBooks Author


What are the exact sizes for standard and Retina iPad screens and how do you prepare your background images for use in iBooks AuthorR? In this tutorial, we will take a look at the image requirements.
Book App to iBook - Intro


iBooks Author has been around for a while now. But I'm just now beginning to think about creating a book with it. So for the next few articles, we will explore the software and see what it has to offer.
Bookry - The Details


Bookry.com is a great resource for educators and authors creating books in iBooks Author. Bookry has 34 ready-to-use HTML5 widgets made exclusively for iBooks Author.
Bookry.com Memory Game Widget Graphics


The digital version of the all time favorite Memory Game, is easy to create using the Bookry.com Memory widget. I found the Bookry widgets for iBooks Author a great way to maintain the interactivity of a book app in the ebook. Let's discuss the graphics for this widget.
Custom iBooks Author Table of Contents


As most early reader books are short, the number one customization requested by my BellaOnline readers is to change the default Table of Contents page in iBooks Author. After reviewing sample books in the iBooks Store, I noticed that many children's books omitted the iBA TOC page.
Fixed Layout eBook Options


At this time, there are several options for creating fixed layout ebooks.
iBA Building Portrait Book Cover Layout


The portrait or vertical Book Title page is the first image that the reader will see after downloading your book. When reduced to a thumbnail graphic, it will be displayed in your book's listing in the iBooks Store and in your reader's iBooks Library.
iBA Template - Story Page Layouts


For a children's book template, the storybook page layouts are the most important part of the template. So where do you start? What are the requirements? The most important requirement is that this template should feature large graphics and a small amount of text.
iBooks Author - Building Title Page


The template's first section begins with the title page. From there, you can add other pages to this section, such as the foreword, copyright, dedication or introduction. If you prefer, you can just have the Title Page and no other pages in the front matter.
iBooks Author and Image Size


There are a few considerations when preparing the graphics for a full-screen picture book or children's book, which will be compiled in iBooks Author. We will discuss those considerations. To simplify these tutorials, I am assuming that the target mobile device for your book is the iPad.
iBooks Author and Meta Data


The first task you have when creating a book in iBooks Author is to give titles to the chapter and sections of your book which will determine the Table of Contents. In the Book Pane are the pages that create the foundation of your book, as they contain hidden code, called meta data.
iBooks Author Blank Layout


In this tutorial, we will continue to take a close look at the iBooks Author template, in preparation for building our own custom template for a children's board, picture or chapter book.
iBooks Author Build the Quiz Section


One of the most requested features for my iBooks Author Children's Book Template is a learning section with pages for individual iBooks Author Review Widgets. In this tutorial, we will take a look at the Quizzes section layout and some individual widget page layouts for the Children's Book Template.
iBooks Author Build the Story Section


Now that we have the front matter finished, we can add the storybook pages to your iBooks Author book. This section in the template begins the story portion for your book. For short early reader books, one section may be all that is needed. But the template has three story section layout designs.
iBooks Author Building Table of Contents Layout


In the last tutorial, we began building your book in iBooks Author by customizing the Book Title layout with your own title and book cover illustration. Now, it's time to tackle the Table of Contents.
iBooks Author for Board and Picture Books


In this How to Use an iBooks Author Template series of tutorials, we will learn how to customized an iBA template with your own text and illustrations and publish to the iBooks Store.
iBooks Author Jigsaw Puzzle


In this tutorial for educators and authors using iBooks Author widgets, we will continue to the Jigsaw puzzle pieces for a Drag and Match iBooks Author widget from Bookry.com.
iBooks Author Layouts - Default Blank Template


In this tutorial, we will take a close look at the iBooks Author template, in preparation for building our own custom template for a children's board, picture or chapter book. The first step is to examine the default Blank template and explore all of the design elements on each page.
iBooks Author Placeholder Magic


iBooks Author placeholders make creating your own storybook as easy as dragging and dropping. Each layout in a template has the graphic and text placeholders already position on the page. You can use these as is or rearrange or delete them.
iBooks Author Quick Answers


Need to find out how to do something fast! Here are the steps to performing the most basic tasks in Apple iBooks Author.
iBooks Author Resource List


As I created the Children's Storybook Template, I needed to find various information about building and publishing a book. Below is a list of resources that I collected.
Install iBooks Author Template


Before we begin building your book, you should download and install iBooks Author on to your computer. If already installed, be sure that it's the latest version. You will find it free in the App Store. Once you have iBA installed, you are ready to load the template.
Interactive Widget Options for iBA


Once you decide to add interactive widgets to your iBA book, your first step is to evaluate your options. Below are the 5 best options for creating your own HTML5 widgets that I have found in my research. Each has its own pros and cons based on ease-of-use, flexibility and customization.
Jigsaw Puzzle Pieces for iBooks Author Widget


In this tutorial for educators and authors using iBooks Author widgets, we will use Photoshop to create the Jigsaw puzzle pieces for a Drag and Match iBooks Author widget from Bookry.com. We will also create a background image that will be used for all of the games in the iBooks Author book project.
Sketchpad Widget at Bookry - The Graphics


The Bookry Sketchpad widget for iBooks Author is one of the most creative widgets of all their widgets. It gives the readers the opportunity to express their creative interpretation of the book's story.
Text Slides Keynote Widget iBooks Author


In this tutorial, we will build a two-slide Keynote widget for iBooks Author. Each slide will contain half of the text for one page in our iBA book and an interactive arrow icon to move between slides.
The iBooks Author Template


All iBA templates contain several chapter, section and page layouts. As in traditional books, an iBA book chapter contains sections and those sections contain pages. Let's discuss just what you will find in any iBooks Author template and the extras I have added to my template for children's books.
Editor's Picks Articles
Top Ten Articles
Previous Features
Site Map
Content copyright © 2018 by . All rights reserved.
This content was written by . If you wish to use this content in any manner, you need written permission.
Contact Diane Cipollo for details.