Cookbook Corner - Summer Cookbooks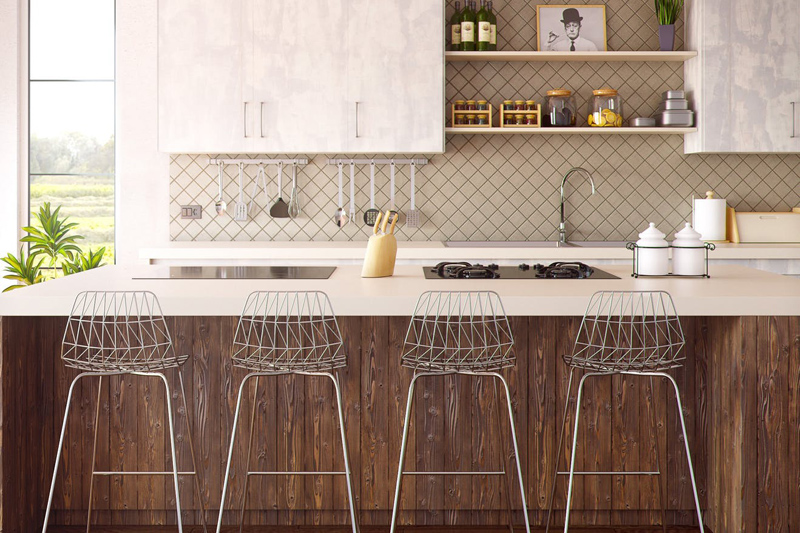 Cookbooks for Summer

Picnic Recipes, Recipes for RVers and Boaters, Camping & Campfire Cookbooks,
Barbecue & Grilling Cookbooks, Canning and Preserving Guides

Click on a book title or picture for more information.

Forever Summer
The summer recipes in this cookbook are well-written and easy to follow, with an emphasis on Italian and Asian dishes. The grilled chicken and seafood recipes are outstanding. If you enjoy using fresh summer produce, you'll love the salad offerings. Desserts recipes include wonderful old-fashioned ice-creams. Gorgeous color photos add to the eye appeal!




The Summer House Cookbook: Easy Recipes for When You Have Better Things to Do with Your Time
This cookbook is filled with tips, tricks, and recipes guaranteed to make summertime cooking a breeze. Enjoy summer with Fourth of July Strawberry Shortcakes and Perfect Peach Pie, Picnic Basket Fried Chicken, Memorial Day Coleslaw, and Bar Harbor Lobster Cakes. Create tangy marinades, tasty sandwiches, refreshing beverages, and seasonal salads. Picnic Basket Fried Chicken, Memorial Day Coleslaw, and Bar Harbor Lobster Cakes lt also offers tips about planning ahead, cooking double batches and transforming leftovers. For those with a summer retreat, it provides pantry lists, equipment suggestions and advice on what to bring from home. Most dishes require nothing more than the basic equipment available in even a bare-bones kitchen.




The South Beach Diet Taste of Summer Cookbook
Enjoy the healthy South Beach Diet lifestyle with a cookbook that celebrates the best foods of summer. 150 quick and healthy recipes capture the casual, sunny essence of Florida's popular South Beach and other warm climates. You'll find ideas for breakfasts; crisp salads and light sandwiches; innovative grilling ideas for meats, poultry, fish, and shellfish; tempting vegetarian entrées; refreshing desserts; and cool summer drinks. Enjoy Heirloom Tomato Gazpacho, Grilled Shrimp Caesar, South Beach Diet Tiramisu, and Iced Pom-Mojito Spritzers...just a few of the refreshing recipes in this book. Many of the recipes can be easily adapted to what's in the season. You'll also get Sample Meal Plans for Phases 1 and 2, a glossary of key ingredients used in the book, and dozens of ideas for maximizing Summer's bounty of the garden. Sixty beautiful full-page color photos show just how appealing summertime recipes can be.




The Low-Carb Barbecue Book: Over 200 Recipes for the Grill and Picnic Table
This cookbook features over 200 low-carb recipes perfect for backyard picnics and barbecues, from meats and side dishes to cocktails and desserts. It includes recipes for condiments, sauces, and marinades that can replace the sugar-laden store-bought varieties and allow those who follow a low-carb lifestyle to enjoy previously forbidden foods.




Bobby Flay's Boy Meets Grill: With More Than 125 Bold New Recipes
This cookbook features more than 125 recipes for everything grillable--from burgers to poultry to meat, vegetables, and fruit. Bobby Flay's combinations of colors, textures, spices and flavors are sure to excite every palate. Butterflied Chicken with Lemon, Garlic, and Basil, a Whole Lobster Smothered in Cascabel Chile Butter, Grilled Pork Loin Sandwiches with Spicy Mango Ketchup, Rib-Eye with Chimichurri Marinade, Corn on the Cob Rubbed with Red Chile-Green Onion Butter are just a few examples. Most ingredients are readily available in your local grocery store or farmers' market.




How to Grill: The Complete Illustrated Book of Barbecue Techniques
This fabulous cookbook features fool-proof recipes for meat, fish and poultry plus many other foods that really are a natural for the grill... even lobster and vegetables. It includes recipes for rubs and sauces. It has detailed instructions on how to cook just about anything on the grill. It explains the use of many types of grills... gas grills, charcoal grills, hibachis, tuscan grills and smokers, plus how to light coals, clean and oil the grate, and test for proper temperature. Every recipe has step-by-step instructions with photos to illustrate each step. It's a great grill cook for beginners and experienced grill chefs will love the superb recipes!




Barbecue! Bible : Sauces, Rubs, and Marinades, Bastes, Butters, and Glazes
This cookbook features standbys such as Kansas City-style and Texas-style barbecue, plus authentic classics such as Indian tandoori, Argentinean chimichurri, Korean boolkogi, and Indonesian satay. It offers careful explanation of the components of great barbecue, which builds upon different layers of flavor. Variously referred to as wet rubs, marinades, cures, bastes, glazes, or slather sauces, these layers are clearly defined and supplemented by dozens of recipes. Raichlen provides fascinating recipes for every step, from the Only Marinade You'll Ever Need to recipes for homemade ketchups and mustards, both classic slather sauces. It's a great resource for novice or seasoned grill chefs!




Weber's Big Book of Grilling
This cookbook includes over 350 recipes tips on choosing a grill, featuring a breakdown of grilling with charcoal versus gas and a quiz to help you determine which grill is best for your cooking needs. Each recipe features the requisite cooking method (direct or indirect heat) and temperature level with techniques that leave plenty of room for individual improvisation. Search for a favorite recipe or browse through individual chapters with helpful guides and sidebars about cuts of meats, cooking methods, tips, glossaries, and illustrated instructions. "Sauces, Marinades, & Rubs" features recipes to make your own from scratch using common pantry staples. "Starters" includes a helpful chart to match up appetizers with entrées. Beer-Bathed Brisket, Beer-Can Chicken. Baby Back Ribs with Spiced Apple-Cider Mop, Buffalo Burgers with Chipotle Mayonnaise and Lobster Tails with Champagne Vanilla Sauce are just a few of the great main dish recipes. Sides & Salads" include Couscous-Stuffed Tomatoes and Grilled Garlic Bread while "Desserts" includes everything from the basics on grilling fruit to several different takes on campfire favorites like s'mores. Weber's Big Book of Grilling will get you through the outdoor cooking season and inspire you to fire up your grill all year long.




The Open Road Cookbook
RVers, boaters, campers, and tailgaters on the open road, or water, can still enjoy healthy home cooking. This unique collection by seasoned RVer and million-selling cookbook author, JoAnna Lund, features recipes that are both quick and easy to prepare and easy on the sodium, fat, and calories. She also offers her traveler's survival tips, including... storage: cupboards vs. freezers, transporting-for those potlucks and picnics, pre-trip food prep, grocery shopping, plus advice on skillets, spatulas, and stuff.




The Ultimate RV Cookbook
This cookbook makes RV cuisine appetizing, healthy and convenient. It includes a nice variety of tasty recipes that are well-written and easy to follow. Each chapter provides a grocery list and recipes for 3 days worth of great meals.




Camper's Guide to Outdoor Cooking: Everything from Fires to Fixin's
This camper's cooking guide features nearly 200 great outdoor recipes, includingfun recipes for kids. It offers tips on pots and pans, cooking in foil to cut down on dishes, plus other timesavers. Cooking equipment includes camp stoves, dutch ovens, reflector ovens. You'll learn various methods of building fires plus how to make home-made grills and stoves.




Campfire Cooking
This convenient spiral-bound cookbook is designed just for the campsite. It features more than 100 recipes that can be prepared six different ways... in a pie iron, wrapped in foil, on a stick, on the grill, in a Dutch oven or in a skillet. With everything from Barbecue Chicken Pies to Sailor S'mores, this is a great resource, no matter what your preferred camping cooking method may be.




Lipsmackin' Backpackin': Lightweight Trail-tested Recipes for Backcountry Trips
This cookbook is filled with trail-tested recipes providing nutritional information, food preparation and meal-planning tips from experienced long-distance hikers. This all-in-one food guide is filled with trail-tested recipes providing at-home preparation directions, on-the-trail preparation directions (including a special take-along section), nutritional information, the number of servings each recipe will produce, and the weight the ingredients will add to your backpack. Now hikers and campers can enjoy foods like spaghetti, chicken salad, and cheesecake!




The One-Pan Galley Gourmet : Simple Cooking on Boats
Every recipe in this cookbook can be prepared in a single pot, pan, or small oven. It features delicious one-pan recipes using fresh ingredients plus advice for provisioning anywhere in the world. It includes 200 boat-tested meat, fish, and vegetarian recipes for soups, stews, breads, and desserts. It offers menu plans for cruises of three-day, seven-day, and longer duration, emphasizing fresh ingredients with selective canned substitutions.




Preserving Summer's Bounty: A Quick and Easy Guide to Freezing, Canning, and Preserving, and Drying What You Grow
This up-to-the-minute guide contains 250 delicious recipes. It pays tribute to your grandmother's techniques for preserving but features quick, safe and easy modern methods using the microwave, the freezer and more. It's features methods for harvesting, freezing, canning, preserving, pickling, drying and juicing. The freezing guide includes detailed blanching methods. Water bath canning & pressure canning are outlined in detail, with timetables for both fruits and vegetables. It includes recipes and directions for fruit butters as well as cooked, pectin, & refrigerator jams, jellies and preserves. The drying chapter includes instructions drying plus shelf lives for dried foods.




Ball Complete Book of Home Preserving: 400 Delicious and Creative Recipes for Today
The experts at Ball have written an excellent new guide for home preserving. The book includes comprehensive directions on safe canning and preserving methods plus lists of required equipment and utensils. Four hundred enticing recipes include everything from salsas and savory sauces to pickling, chutneys and relishes to jams, jellies, and fruit spreads, Specific instructions for first-timers and handy tips for the experienced make the Ball Complete Book of Home Preserving a valuable addition to any kitchen.




Blue Ribbon Preserves: Secrets to Award-Winning Jams, Jellies, Marmalades and More
This cookbook includes every detail on what it takes to make great preserves. It includes popular traditional recipes such as strawberry jam, and uncommon recipes such as Garlic and Onion Jam. It offers important information about food safety, choosing optimal foods for canning, as well as how to safely store preserves to avoid potentially lethal food contamination. It also includes pointers on how to succeed at state-fair awards competitions and insights into how judges pick their winners. Blue Ribbon Preserves successfully covers everything that goes into a canning jar!




Order home canning equipment online...



Fagor 12-pc. Cook's Essentials Canning Set

This 12-piece set includes a 10 qt. stainless steel pressure cooker & canner with a tempered glass lid, a steamer insert, a full-color recipe book with 80 recipes, a 7-piece canning kit including a stainless steel canning rack, a ladle and funnel, a jar lifter, a jar wrench, a magnetic lid lifter and a bubble freer.
The Fagor 10 qt. pressure cooker and canner is equipped with a visual pressure indicator, a locking handle that prevents opening under pressure, 2 safety mechanisms and a spring valve in dial format with an auto-pressure release position.