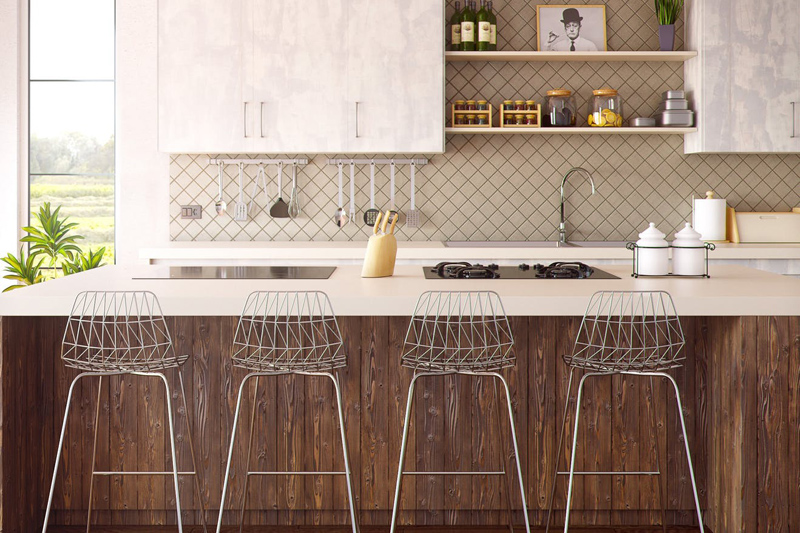 Slow Cookers, Crockpots, and other types of crockery Cookers are used frequently in fall and winter. A hot savory stew is a comforting meal on a cold wintery day and a Crock-Pot makes cooking cold weather favorites like soups, stews and chowders a breeze.
Slow cookerrs are also very useful when entertaining. They're great for keeping foods warm at a party or a buffet. No more last minute cooking while guests are having all the fun... Everything from the appetizers to the main course can be cooked and served in slow cookers.
| | |
| --- | --- |
| Rival introduced it's Crock-Pot®, the original slow cooker in 1971 along with it's "Cooks all day while the cooks away" slogan. Crockery cooking is now more popular than ever, and for good reason! Busy home cooks can quickly place all the ingredients in the pot in the morning, turn it on, leave it unattended for hours and come home to the aroma of a ready-to-eat hot meal for dinner. | |
| | |
| --- | --- |
| | The terms "Crock-Pot" and "slow cooker" are used interchangeably. In the original, and still the most common type of slow-cooker, a stoneware crock is surrounded by heat from the cooker. In the other, less common type of slow cooker, the cooking pot rests on a heated base. |
Crockery Cooking Tips
For healthier cooking, trim excess fat from meat and remove the skin from poultry before placing it in a slow cooker.
Lean meat and chicken can be cooked in a slow cooker without browning it first, but browning, then draining ground beef, other meats, and chicken with skin on will reduce fat. Browning also gives ground beef a meatier taste and produces a better overall color.
Always defrost frozen ingredients before placing them in a slow cooker. Food must reach a safe cooking temperature, above 140º, as soon as possible to prevent the growth of harmful bacteria.
Except when removing the lid near the end of the cooking time, to add additional ingredients, or check for doneness, slow cookers should be left alone. Lifting the lid causes heat to escape. Allow about 15 minutes extra cooking time for every time you peek!
To avoid cracks, never add cold water to a hot cr ock. To remove cooked on food, let the crock cool to room temperature first or add hot soapy water and let it soak. Inspect the inside of the crock for cracks before using.
To make clean-up easier, spray the crock with a non-stick cooking spray before adding the food.




Sizing up today's Slow Cookers....



Slow Cookers come in a variety of styles, shapes and sizes. Round crockery cookers are fine for soups and stews. Oval shaped pots are attractive and very popular. They're a better choice for cooking roasts, hams and whole chickens.

For best results, a slow cooker should be filled at least half way before cooking.

A 2-1/2 to 3-1/2 quart size is adequate for one or two people, but if you enjoy leftovers you'll want a larger model.

A 4-1/2 to 6 quart slow cooker is a good choice for the average family.

6.5 to 7 quart or larger slow cookers are perfect for parties, potlucks and large families.



Nearly all crockery type slow cookers now have removable stoneware liners that make clean up much easier. The liners are dishwasher-safe, microwave-safe, oven-safe, and go easily from the counter to the table for serving.

Standard slow cookers have traditionally had just two heat settings, high or low. Many new models now have an additional "keep warm" setting.
Smart-Pot™ Crock Pots® have built-in timers. Set the cooking time and temperature, and when the food is done, the Crock-Pot® automatically shifts to a lower keep warm setting to prevent over cooking and keep the food warm.

Increase the versatility of your slow cookers with optional accessories like a Slow Cooker Travel Case to transport your Crock-Pot®. Items like these can be purchased online at Crock-Pot.com
These slow cookers are perfect for entertaining....


The Little Dipper, a 16-ounce stoneware server keeps dips and sauces at perfect serving temperature for hours.


Slow cookers made for sports fans are perfect for tailgating and parties. Football fans can cook and serve their favorite game time food in a Football Shaped Slow Cooker

| | |
| --- | --- |
| With versatile appliances, like the 6-quart Versa Ware Crock-Pot®, you can slow cook food in the base unit, store leftovers in the refrigerator, and reheat them on the stovetop or in the oven. This stoneware container allows you to roast, braise, saute' and stew food without any other pans. | |
| | |
| --- | --- |
| | This Super Pot is 6 Appliances In 1. You can slow cook, grill, steam, fry, cook or keep food warm in this compact 3.2 quart model. |
---
Crockpot Recipes
---
To convert stove-top recipes to slow cooker recipes....
Look for a similar recipe in your slow cooker's manufacturer's cookbook, or...

On average, a roast should be cooked for about 8 to 12 hours on low or 4 to 6 hours on high.
Most recipes for meat and vegetable combinations like casseroles, stews and soups will need at least 8 hours cooking time on the low heat setting.
Use these guidelines -
For dishes that take 15 to 30 minutes to cook on the stove-top, allow 1 1/2 to 2 hrs in a slow cooker set on high or 4 to 6 hours in a slow cooker set on low.
For dishes that take 35 to 45 minutes to cook on the stove-top, allow 3 to 4 hours in a slow cooker set on high or 6 to 8 hours in a slow cooker set on low.
For dishes that take 50 minutes to a few hours to cook on the stove-top, allow 4 to 6 hours in a slow cooker set on high or 8 to 12 hours in a slow cooker set on low.
In most cases, everything can be added to the slow cooker at once, before cooking, with these exceptions -
Don't add dried beans to the cooker. Dried beans must be pre-cooked before using them in a slow cooker recipe. To pre-cook, place the dried beans in the crock with enough water to cover them. Cover and cook on high for two hours, then turn off the slow cooker and let the beans soak for 8 to 12 hours or until tender.
For best results, rice, noodles, macaroni, etc. should be cooked until barely tender, then added to the other ingredients in the slow cooker about one hour before the cooking time is complete.
Since liquids don't boil away as they do during stove top cooking or oven-roasting, with the exception of soup recipes, you may need to reduce the amount of liquid ingredients by as much as half.
---
Crockpot Cookbook Best-Sellers
---
Slow Cooker Links
Slow Cooker Recipes from Crock-Pot®.com - the official website of Crock-Pot® Slow Cookers by Rival
Slow Cooker Recipes from Hamilton Beach® Appliances
---
Most of the slow cookers shown in this article are available for purchase online. Click on any slow cooker picture for more information.
---
You Should Also Read:
The Home Cooking Recipe Index and Site Map
The Home Cooking Cookbook Corner
Soups, Stews and Chowders


Related Articles
Editor's Picks Articles
Top Ten Articles
Previous Features
Site Map





Content copyright © 2022 by Sandy Moyer. All rights reserved.
This content was written by Sandy Moyer. If you wish to use this content in any manner, you need written permission. Contact Allyson Elizabeth D´Angelo for details.