Isan Style Massaman Curry Paste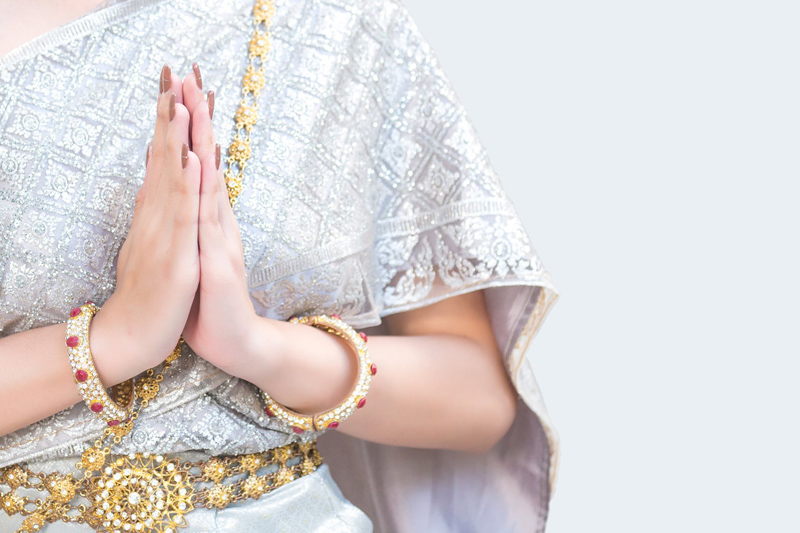 I first learned to make this wonderful curry paste many years ago from the late Colonel Ian F. Khuntilanont-Philpott and his lovely wife Muoi in Korat in the mid 1990's.

Due to the death of our son we didn't make our yearly holiday in Thailand in December 1997, the Col passed away in December. We miss him very much! He has left a legacy of wonderful real Thai recipes of the Isan way. Isan is located on a plains area in Northeast Thailand. The cuisine is quite special and distinctive. Often dishes are quite spicey and perfect with copious amount of Singha Beer!

Massaman Curry Paste (Nam Phrik Kaeng Massaman)

Massaman Curry is a southern Thai dish and is most often made using beef, but many ask for a lighter chicken version. Massaman is believed to be of Islamic origin ie Musulman, Muslim, and is similar in concept to the "sour and hot" Goan style vindaloo dishes. By Thai standards this is usually a fairly mild curry. First you must prepare a massaman curry paste. This can be prepared in advance and stored in the fridge in a preserving jar for several weeks or even months. Or you can buy in tins already prepared Massaman Curry Paste but the flavor will not be nearly as good.
Massaman is also wonderful with duck, or a vegetarian versian with tofu is also excellent. Although pork is forbidden for Muslims, Massaman curry is a favourite with pork to non-Muslims. In Northern Thailand where this dish has become popular locals often use sweet potatoes instead of white potatoes in Massaman Curry..
Massaman usually contains coconut milk, roasted peanuts or cashews, potatoes, bay leaves, cardamom pods, cinnamon, palm sugar, fish sauce, and tamarind sauce. Traders brought spices such as turmeric, cinnamon, cumin, cloves and nutmeg from Indonesia to the south coast of Thailand. The dish is served with rice and sometimes condiments such pickled ginger or Ajad which is made with cucumber and chile peppers macerated in vinegar.
10-20 dried red chills
1 tbl ground coriander seed
1 tsp ground cumin
1 tsp ground cinnamon (from fresh bark)
1 tsp ground cloves
1 tsp ground star anise
1 tsp ground cardamom
1 tsp ground white pepper
4 tbl chopped shallots
1 tbl kaffir lime skin (substitute with regular lime zest)
1 tbl kapi (preserved shrimp paste)
4-6 tbl chopped garlic
1-2 tsp fish sauce (nam Pla-good quality please)
½" cube galangal root, roughly chopped
2 2" pieces of lemon grass, sliced into thin rounds

The galangal is roasted before use. The ground spices should preferably be fresh, in
which case you should briefly toast them in a wok without any oil to bring out the flavor
before grinding them. The ingredients are blended to a fine paste (traditionally in a
heavy granite mortar and pestle, but you can use a food processor just as well, and with
far less effort). Note if you can get fresh red chiles you can usefully use them instead
of the dried ones. I feel pounding the curry paste ingredients with mortar and pestle releases the oils and it produces a far more fragrant and flavourful curry paste.


You Should Also Read:
Massaman Chicken Curry
Massaman Curried Rice


Related Articles
Editor's Picks Articles
Top Ten Articles
Previous Features
Site Map





Content copyright © 2018 by Mary-Anne Durkee. All rights reserved.
This content was written by Mary-Anne Durkee. If you wish to use this content in any manner, you need written permission. Contact Mary-Anne Durkee for details.