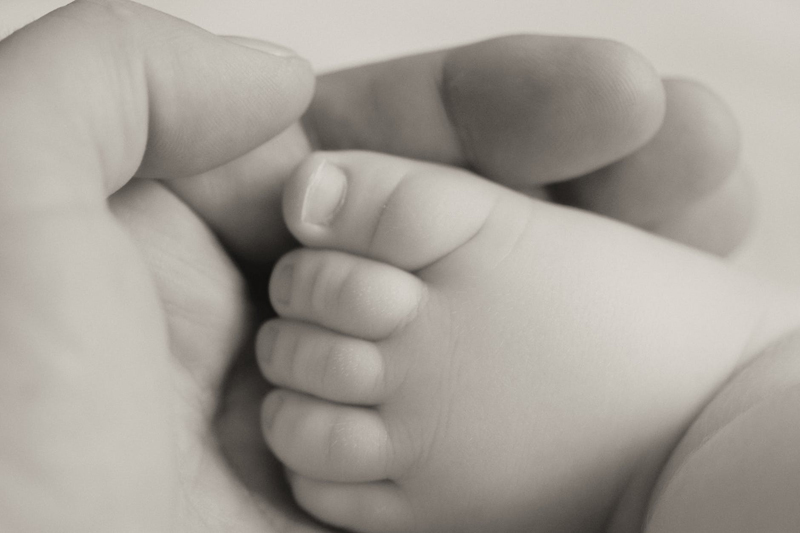 Most people have a desire to be beautiful -- at least to their significant other. But how far are you willing to go to be beautiful? Are you willing to suffer, be disfigured or even die to be beautiful? There are some who are willing to take beauty to the extreme because they have a misconception that you must be beautiful in order to be loved. The French even have a saying "L'un doit souffrir pour être beau" which translates to "One must suffer to be beautiful." Unfortunately, women - and sometimes men - have been suffering to be beautiful for centuries.

From as far back as the 10th century, the Chinese have practiced the custom of foot binding. It is estimated that nearly two million Chinese women have bound their feet from its inception until 1949 when it was banned. It was first practiced only by in the upper class, but quickly spread across class boundaries. The main purpose of binding the feet was to break the arch of the foot leaving a two inch deep crevice and a foot that measures approximately three to four inches from toe to heel creating a "perfect foot called the Golden Lotus".

Bound feet were considered "intensely erotic" and there was a great sense of pride once the foot had achieved the lotus shape. But there was a dirty side of this custom. Toenails would often grow inward leading to rotting flesh. Infection was very common and if the infection got into the bones it could cause the toes to drop off. Disease inevitably followed infection causing death. All this in the name of beauty.

Between the 16th century and 1789, tightlacing was practiced by both men and women where they would wear a corset, a garment used to mold the torso into a desired shape for esthetic purposes. The primary effect of tightlacing is the decreased size of the waist. Ethel Granger, who tightlaced most of her life reduced her waist from 23 inches to 13 - the smallest waist in recorded history. I don't know about you but a 23 inch waist sounds pretty good. Tightlacing too has its consequences - the ribs push inward, internal organs move closer together, lung capacity diminishes causing the person to breathe intercostally resulting in a persistent cough, the liver presses upwards, the stomach gets smaller causing heartburn and indigestion.

The beauty practices described above are definitely extreme. Some of you might dismiss these two beauty practices as extreme practice. You may not really even pay attention to them because they are from different cultures or from a time long ago. I am asking you to consider an extreme beauty measure that is happening today in our society possibly to the woman next door. What I am talking about is plastic surgery. Some plastic surgeries are very successful and I believe that there may be a time and a place for some cosmetic procedures. But have we taken plastic surgery to the extreme? Women, and men are mutilating their bodies in the name of beauty. We only have to look as far as Michael Jackson, Jocelyn Wildenstin (also known as the "Cat Woman"), Priscilla Presley and Donatella Versace to know that Hollywood is not immune to extreme beauty measures - often taking a very beautiful or handsome face to begin with and making it look bloated, grotesque, plastic and often unrecognizable. And if this is not bad enough, some give up their lives for beauty.

I have mentioned celebrities taking these extreme measures, but what about ordinary women? You only have to look to the nearest newspaper for evidence that ordinary women are succumbing to the pressure to be beautiful. Donda West, rapper Kanya West's 58-year-old mother recently died due to "complications" from plastic surgery. Stephanie Kuleba was 18 when her young but promising life suddenly ended after she suffered a fatal reaction to anesthesia during breast augmentation surgery. Author Olivia Goldsmith and wife and mother Susan Malitz of Connecticut both died during elective face lifts. Unfortunately stories like these are not uncommon. The beauty industry is growing at an unprecedented rate and more invasive and potentially harmful procedures are increasingly available.

These people suffered, became disfigured or gave the ultimate price - death - to be beautiful. Now, I ask you is plastic surgery any different from the practices of foot binding or tightlacing?


You Should Also Read:
Beauty is on the inside


Related Articles
Editor's Picks Articles
Top Ten Articles
Previous Features
Site Map





Content copyright © 2022 by Linda Steele. All rights reserved.
This content was written by Linda Steele. If you wish to use this content in any manner, you need written permission. Contact Nadine Shores for details.