The Person You Want To Be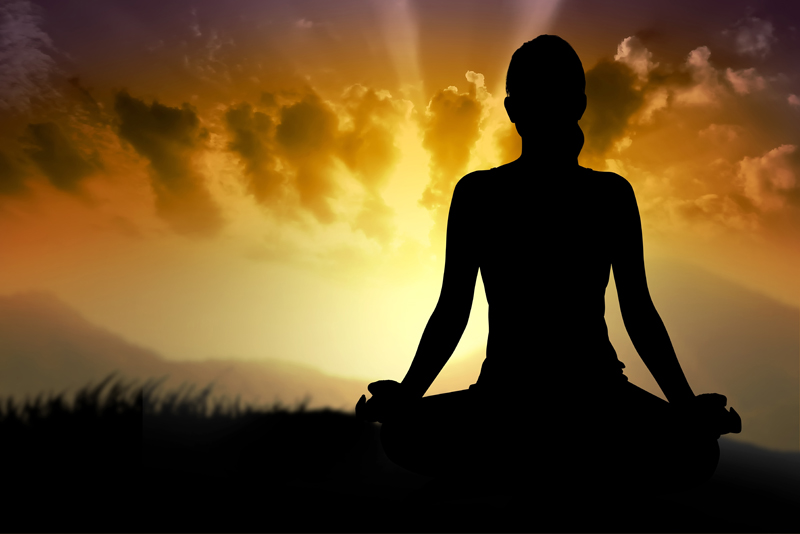 In today's world the pressure is on to look the way society thinks we should look, to behave the way it thinks we should behave. We are constantly being told the best way to attain happiness and most of the time it involves spending money. Magazines, newspapers and television programmes show us how to have the perfect life but how many of us achieve it?

If you are happy with the way you look and the lifestyle you have chosen then stick to those standards. Do not be bullied into being something you are not. If you are not happy with any aspect of life then it is up to you alone to change it. Life is what you make it and you can be the person you want to be with a little endeavour.

Start by taking a good look at yourself. Do you like what you see? Are you happy with the person you have become? Is there anything you would change?

Don't ask the opinions of too many people because it is what you want and like that matters. It is about how you reflect your personality on the world, not how everyone else sees you.

If you feel it is time for a hair-cut or a new colour or style, go ahead and do it. There is nothing like revitalised hair to make you feel good. If you wear make-up does it reveal more imperfections than it hides? If so update your look.

If it your weight or your body shape that leaves you feeling negative about yourself then a good diet and exercise is the remedy. No one can stop you from eating too much or exercising too little except YOU.

Diet is a harsh word. It makes the mind think it is losing out by limiting the body's intake of food. A healthy diet sounds much better and makes us think about fruits and vegetables and home cooked food. Instead of restricting calories to an impossible level, just cut down on foods like white sugar and fat. It stands to reason that if your calorie intake is more than your calorie output you will get fat.

Try to fit some form of exercise into your daily routine, even if it is just a walk or some gentle stretching. Exercise invigorates and clears the mind.

If a fashion revamp is in order then take a look in your wardrobe and get rid of any items of clothing that really do not fit or suit you, that have never been worn since you bought them or that you have stolen from someone else's wardrobe. Do not go out and buy new clothes just to fill the empty hangers. Take the remaining clothes, rearrange them and make use of them.

Do not spend every day wearing the same clothes because it looks as if you do not care about yourself. Wear those pink hot pants while cleaning the floor, if you don't think they are appropriate for outdoor wear but you just can't give them up. Wear what you feel comfortable in and what reflects your personality, not what you want other people to see. Dress for yourself.

Next it is time to think about cleaning up the mind. Take time to think about and prioritise everything that you feel is appropriate to life in the present time. Forget about the past, put it away, thinking about it won't change a thing. Never mind about the future because it never comes and plans often go awry.

Keep your thoughts and actions in the moment and you will never lose control of your emotions. Clean out any negative thoughts from your mind as they create negative actions. Try to be positive no matter what the outcome in life because you never know what is around the corner. Think for yourself.

Spiritually keep yourself nourished, because a soul that is fed little and often is healthier than a soul that is fed only once a year. Connect with the Spirit and with the Earth and with your soul. Meditate and pray to keep bad thoughts at bay. Pray for yourself.

Do not follow the crowd because everyone else is. Listen to that little voice inside called intuition and if something does not feel right, don't do it just because others are. Be true to yourself.

We are unique individuals. We all have our own ideas about what is right or wrong in life and it is not up to anyone else to demand that we should think as they do. If you try to be the best person you can then life can be sweet but if you sit around waiting for someone else to make your life happier, you will be waiting forever. Who you are is up to you.

Determination and patience are the nouns of the moment so use them when you feel discouraged:

"I am determined to change what I think is wrong in my life and have the patience to take it slowly and see it through to the end."

Live life for the moment.

You Should Also Read:
The Forever Young Generation
The Human Body
Food For The Soul


Related Articles
Editor's Picks Articles
Top Ten Articles
Previous Features
Site Map





Content copyright © 2018 by Linda Heywood. All rights reserved.
This content was written by Linda Heywood. If you wish to use this content in any manner, you need written permission. Contact Teresa Post for details.