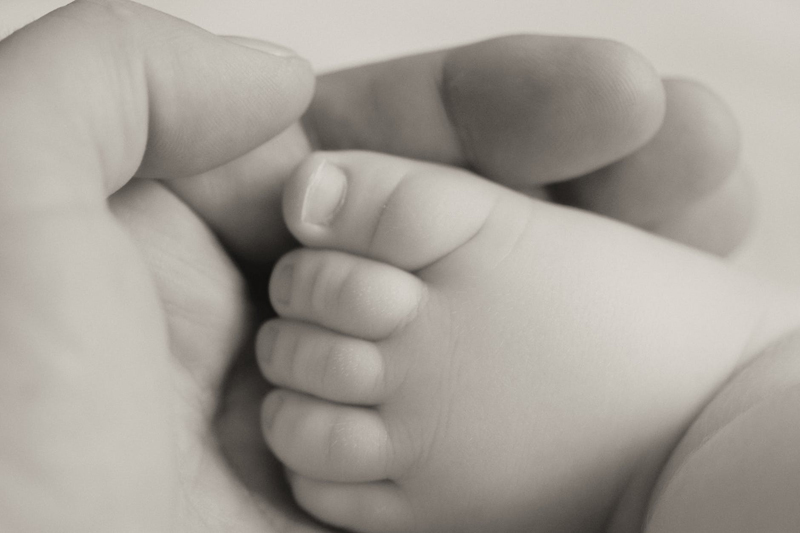 When I started MassageWorks in 2000, I weighed 135 pounds and was in pretty good shape. I looked dynamite (even if I do say so myself) in these Tommy Hilfiger low-rise jeans. Five years later, I had blossomed to over 160 pounds. On a 5'2" frame, 160+ pounds does not look very good and feels even worse. I would touch my stomach and it was like I was touching someone else. There definitely was a disconnect between my body and my mind.

As an aerobics instructor and nutritionist, I knew all of the right things to do, but nothing was happening. I was stressed, frustrated and desperate. What did I do?

I let go of the "how" and concentrated on the "why". Why did I want to lose weight and get back into shape? What feelings and emotions would reaching my ideal weight bring? After I did this, a symphony of events occurred! Everything came together. In my article "My Lypossage Story" I tell about how I rediscovered Lypossage, a dimension loss massage modality which I tried and lost over 33 inches, 5 pounds and two dress sizes in a month. Then I discovered Dr. Oz's "You on a Diet". After following the steps in this book, I lost an additional 14 pounds in 6 weeks.

To me, this is an anecdote for 'setting up circumstances' in our lives for what we want. We often don't know 'how' something is going to come. However, if we focus on our intentions and desires and take our next steps, we can create the space and the energy for things to come together. The most beautiful part about this is that we don't have to know how it is all going to take place, or how it will all come together. We just do our part in the equation and then let go.

Many of you may be stuck with some of your New Year's resolutions. You may be trying to figure out how you are going to get out of debt, lose weight, get organized or stop smoking, etc. Now is a time for letting go. Let go of the 'how' in our lives and focusing instead on 'what' we want and 'why' we want it. What emotions will having these things provoke? Take a look at what you want and why (if you didn't do that for New Year's, now is the perfect time) and jot it down. In doing so, you just may cast the net for the 'what' to show up in your life. Remember to pay attention to what shows up.



You Should Also Read:
My Lypossage Story


Related Articles
Editor's Picks Articles
Top Ten Articles
Previous Features
Site Map





Content copyright © 2022 by Linda Steele. All rights reserved.
This content was written by Linda Steele. If you wish to use this content in any manner, you need written permission. Contact Nadine Shores for details.