Community Access for Children in Wheelchairs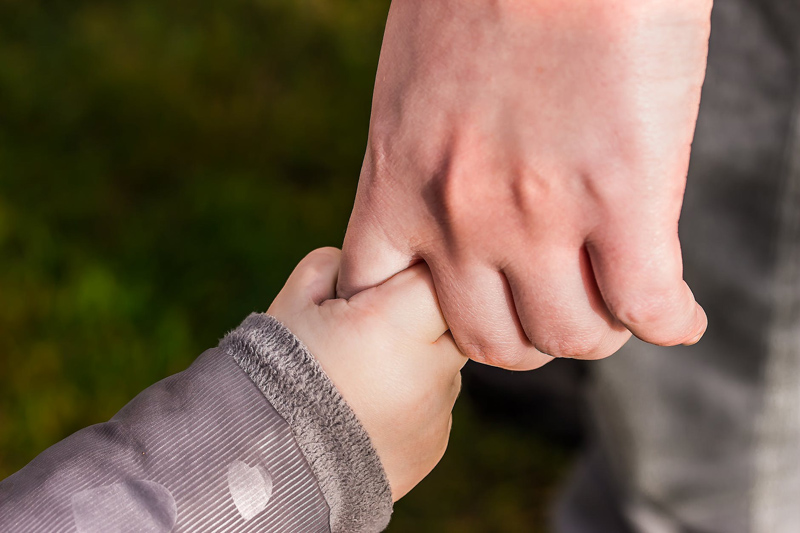 When my son injured his foot and leg in a fall at the park while playing, I thought the most difficult part of his day was over when we arrived home from the hospital. I had help getting him up the stairs of our back porch and into his bed, but then everyone went home.
I had often joked about the size of our ground floor bathroom in our old house, that it was built in a decade when it was considered a luxury to have one inside.
Within ten minutes of our homecoming, I discovered how difficult it was to help a young man through the narrow door and allow him privacy while propping him up - just the other side of impossible.
The next day, a concerned neighbor stopped by and offered to pick up a walker at a health equipment supply store. We were more than ready for an outing so we maneuvered my son into the car and drove to our destination.
Between the two of us we were able to extract him from the back seat and then half carried him into the shop. We should have walked the extra fifteen steps to the sidewalk curb cut, but were grateful for the automatic door. Inside, the only seating was in a wheelchair on display, and he was very happy to have a place to rest.
When the store clerk was free, he showed us walkers in several sizes, and I chose the smallest one to rent for a week. It was so expensive I would have left it behind if my son had not struggled so much around the house.
Between try outs of the walkers, my son settled in to the display wheelchair, like a king on a throne. The clerk asked whether we were also interested in a wheelchair rental, and suggested my son try a smaller size he had in the back.
I was saying "No, thank you" but my son was saying, "Yes!"
Thinking that he would be needing it for only a few days, and wishing that his health insurance covered the expense, we also brought home the wheelchair. It was worth the expense for his transport between the store and the parking spot.
I guessed that my son would use the walker at home, and we would leave the chair in the trunk of the car, for outings. Of course, when the chair did not fit in the trunk, I had to rethink everything.
The back door of the car did not open wide enough to make the chair an easy load. I folded it up again and with great effort discovered the only way to shove it into the back seat, then put the walker on top of it. Our neighbor and my son waited patiently as I figured out how to make the pieces of that puzzle work.
When we arrived home, I unloaded all the equipment, put the walker on the porch, and gave my son a wheelchair ride to the stairs, where he waved good-bye to our neighbor.
I realized I could have asked for help getting him up the stairs, but it did not occur to me or the neighbor that there would still be obstacles in his path. One of the obstacles was the exhaustion that he felt going on the outing when we did not make the best plan for his support; another was the pain of his injury that added to it; and of course, then there were the stairs and a worn out, sleepy and slightly confused mom to help him deal with them.
I found that some of those obstacles and gaps in accessibility were almost as difficult for me as a caregiver as they were for my son. Often, I did not adequately consider his pain, or embarrassment, when I was predicting his needs or planning his support. I underestimated the expense and overestimated my physical, mental and emotional ability to provide all the help he needed, as well as the difficulty I would have in asking for help.
Afterwards, I would wonder whether my inadequacies caused his recovery time to be as long as it was, even though it was right in the middle of the time span his doctor predicted. I have always felt our relatively short term experience was only the tip of the iceberg compared to families whose children use mobility devices frequently or in the long term.
Finding Strollers, Walkers and Wheelchairs for Children
https://www.bellaonline.com/articles/art9507.asp
Home Accessibility and Visitability
https://www.bellaonline.com/articles/art37751.asp
Thinking of words can guide your wheelchair
https://technology.newscientist.com/article.ns?id=dn12602&feedId=online-news_rss20
Teaching Motor Skills to Children With Cerebral Palsy And Similar Movement Disorders
Cerebral Palsy League of Queensland
Walking Aids at ETS Australia
Snapshots of walkers and explanation of walkers vs gait trainers
Independent Living Resource Center
Companies - Wheelchair Scooters and Accessories Web Links
including Powered Wheelchairs and Electric Scooters
https://www.independenceinc.org/giant/cowheelc.htm
Automotive Safety Program IU School of Medicine
Child Safety Restraints - Special Needs Transportation
https://www.preventinjury.org/SNTrestraints.asp
Bumbo Chair review
- Recessed seat needs padding!
Bumbo Baby Seat
Snapshots of walkers at 1-800-Wheelchair - not an endorsement
NIMBO Walker, Crocodile Gait Trainer
Zoom Walker - UK - not an endorsement
United Cerebral Palsy
One-Stop Resource Guide for your state
https://www.ucp.org
UCP - Parenting and Families General Information and Topics
Used Equipment Services, Assistive Technology Loan Closets, and Rental Agencies
Assessing Your Child's Needs
- Assistive Technology and Classroom aids
UCP Assistive Technology Resources
Used Equipment Services, Assistive Technology Loan Closets, and Rental Agencies
Reverse, Reverse-K, or Posterior Walkers for children with cerebral palsy, delayed walking and mobility difficulties
PubMed Comparison of anterior and posterior walkers
- gait parameters and energy expenditure of children
Family Village Web Site
Accessibility Shopping Mall
https://www.familyvillage.wisc.edu/mall.htm
Adaptive Mall
All Strollers and Push Chairs
Adaptive Mall
Therapist Recommendations for
Wheelchair, Stander, Walker, Stroller, Bath Chair, Car Seat
MOVE International
How Does Mobility Help?
Strategies for helping children who are non-ambulatory to work towards sitting, standing or walking through functional activities with the help of temporary physical supports
MOVE International
Improving NDT Physical Therapy for Children with Cerebral Palsy
Rifton Pacer Gait Trainers
How to write letters of medical necessity
Rifton Dynamic Stander
Aetna Coverage of Ambulatory Assist Devices - Walkers, Canes, Crutches
Logan's G-tube Accessories
Tummy Tunnels
https://www.tummytunnels.com
Iron on patches that provide access to G-tubes
without damage to clothing - PEG and Button tube styles
You Should Also Read:
Home Access for Children in Wheelchairs
Home Accessibility and Visitability
Finding Strollers, Walkers and Wheelchairs for Children


Related Articles
Editor's Picks Articles
Top Ten Articles
Previous Features
Site Map



Follow @DownSynAdvocacy
Tweet





Content copyright © 2021 by Pamela Wilson. All rights reserved.
This content was written by Pamela Wilson. If you wish to use this content in any manner, you need written permission. Contact Pamela Wilson for details.