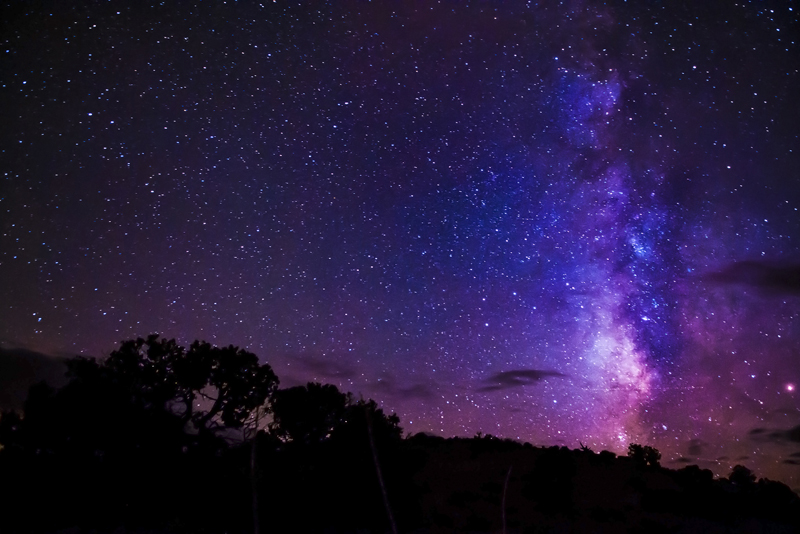 Articles about these leftovers from forming the larger Solar System bodies out of a cloud of gas and dust. They attract our attention if they come too near Earth.
Asteroid Facts for Kids


Observers used to call them vermin of the skies. Asteroids weren´t interesting and their streaks ruined sky photos. But not any more! We know that they can tell us about the early Solar System, one of them may have meant the end of the dinosaurs, and there could be more heading our way.
Astrofest 2014


"The Universe comes to London," read the banner on the courtyard wall of the Kensington Conference and Events Centre. Images of the Universe, people who study it, ideas about how it works, and equipment for seeing it occupied the center for the two days of European Astrofest 2014.
Ceres Facts for Kids


Bode´s Law predicted a planet between Mars and Jupiter. The Sky Police were looking for it, but Giuseppe Piazzi found it. Then someone found another one. And another one. We know of hundreds of thousands of asteroids now. Discover Ceres - planet, asteroid and dwarf planet.
Chemical Cosmos - book review


"The Chemical Cosmos: A Guided Tour" is an astronomy book about chemistry - or perhaps a chemistry book about astronomy. It´s an engrossing guided tour that will take you from the baby Universe through the first stars, the formation of solar systems and to our search for the origins of life.
Christmas in the Skies


Christmas is a special day with a magic of its own. A Christmas eclipse is a great treat and centuries ago a long-awaited comet finally showed up on Christmas day. On the other hand, imagine spending the holidays a quarter of a million miles from home as the crew of Apollo 8 did.
Comets - Solar System Wanderers


Ill omens, objects of fascination, bringers of life, key to the ancient history of the Solar System. Comets are all of these things. Find out more about these small Solar System bodies.
Cosmic 4th of July


What links the USA´s Independence Day holiday, the Crab Nebula and NASA´s Deep Impact spacecraft? What links the American War of Independence with the planet Uranus? And what is the Fireworks Galaxy? Read on to find out.
Cosmic Collisions


We no longer see the heavens as perfect and the stars as eternal and unchanging. Even the Universe had a beginning, and everything that we observe changes and evolves. Many of these changes involve cosmic collisions.
Cosmic White Christmas


If you´re dreaming of a white Christmas, the cosmos may have something of interest. How about deep snow on one of Saturn´s moons, a gigantic Christmas tree whose lights are baby stars, a snowman on an asteroid or an Einstein ring?
Dwarf Planet Tour for Kids


After all the fuss about Pluto, everybody knows that it´s a dwarf planet now. But it´s only one of five. Here´s a mini tour of all five, including the one where a heatwave is the temperature of Antarctica, the one shaped like an egg, and one whose year is over 500 Earth years long. All aboard!
Dwarf Planets - a Tour


Join the dwarf planet tour. It will take you so far away that the Sun seems to be no more than another bright star. You´ll see a dwarf planet the shape of an American football, one whose a month is the same length as its day, and the one that upset the fans of Pluto.
Edmond Halley


Halley didn´t discover a comet, but he did research and published papers in astronomy and many other fields. Russian Czar Peter the Great liked him as a dining and drinking companion and King William III put this civilian in charge of a Royal Navy ship. But how did he get a comet named for him?
Galactic Winter Games


Welcome to the Galactic Winter Games, a starry tribute to Earth´s Winter Olympic Games. It´s a tour of some really cool cosmic sights – as well as some hot ones, such as one of the biggest explosions in the Universe.
Gemini - the Celestial Twins


Gemini. A story of the love and loyalty of two brothers parted only by death. Includes a star that´s actually a system of six stars, and a giant star that can help us measure distances in space. Contains an object that completely baffled astronomers for twenty years.
Geminids – a December Spectacle


Imagine the scene: a starry night in mid-December. As your eyes begin to adjust to the darkness, you start to see movement in the sky. At some point you definitely see a shooting star – properly called a meteor. Welcome to what many people think is the year's best meteor shower, the Geminids.
Halley's Comet for Kids


It visits every 75 years or so, appearing like a celestial ghost in our skies. In the past it has been a bad omen and scary object, but last time it came it was a big event around the world. What is it? Halley's Comet, the most famous comet of all. Here's an updated article for you.
Halley's Comet


Every 75 years or so a very special member of the Solar System swoops close to the Sun, becoming visible in our skies like a cosmic ghost. Read about Halley's Comet, the most famous comet of all.
Meteor or Meteorite and Other Posers


What's the difference between a meteor, a meteorite and a meteoroid? Is one of them the same as a shooting star? And what about asteroids and planetoids - which one is a minor planet? If any of these terms have puzzled you, here is a guide to help you out.
Meteor Shower - The Perseids


When August comes around, the best sky show of the year is also on its way. The Perseids are an annual meteor shower. What's it all about and how can you see it?
Meteors and Meteorites - Facts for Kids


What's the difference between meteors and meteorites? And what is a meteoroid? Are they different from shooting stars, falling stars and fireballs?
Naming Asteroids


How do asteroids get their names? You have to discover an asteroid to name it, but you still can't name it after yourself or your cat. You also can't buy the naming right, though someone might give their naming right to you.
Natural History Museum London - Astronomy Tour


How about an astronomy tour of the Natural History Museum in London? It won´t take more than 13.8 billion years – or much less, as your watch measures it. Highlights will be the evolution of the Earth, and pieces of Mars and the Moon, one of the oldest known meteors, and diamonds from stardust.
Orionids – Crumbs of Halley's Comet


The most famous comet is Halley's Comet. English astronomer Edmond Halley didn't discover it, but did discover that it came visiting every 75-76 years. If you can't wait until 2062 for the next visit, you can see the Orionid meteor shower which is created by debris from Halley's Comet.
Rose Center and Hayden Planetarium


One of the world´s leading planetariums, located in one of the world´s premier museums in one of the world´s great cities. It´s the Hayden Planetarium in New York City. The old Hayden Planetarium was razed in 1997, to many people´s sorrow. But the new one opened in 2000 and it is stunning.
Rosetta the Comet Chaser


Rosetta, the European Space Agency (ESA) spacecraft, traveled for ten years and billions of miles in order to rendezvous with a comet, accompany it as it moved through the inner Solar System past the Sun, and deploy a lander.
Rosetta's Story - Facts for Kids


It's gone where no space mission has been before! Rosetta caught up with a comet in deep space and went into orbit around it. The lander Philae was the first ever to land on a comet. Read the story so far and watch out for new developments.
Saint Patrick's Day - Wearing the Cosmic Green


Saint Patrick's Day is associated with the shamrock and the color green. Although there don't seem to be any cosmic shamrocks, there are many green phenomena in the skies. Discover a beautiful green nebula, what excites electrons and why con men sold '?comet pills'.
Taurids - Halloween Fireballs


Thousands of years ago a comet broke up. A remnant still visits Earth, adding to the debris stream fuelling the annual Taurid meteor shower. The shower peaks near Halloween and may produce brilliant meteors – its nickname is 'Halloween Fireballs'. But is there something deadly in the Beta Taurids?
The Oort Cloud - Facts for Kids


Where do comets come from? The Oort Cloud is home to a trillion comets at the edge of the Solar System, nearly half way to the next star. Sometimes they get kicked out and sometimes they come to visit the inner Solar System.
Top Ten Astronomy Stories 2014


What happened in the skies in 2014? Here´s my top ten. Some hints: it takes in stories all the way from a tiny lander alone on a comet to a supercluster of galaxies 500 million light years across, perhaps another Earth, and an ocean on one of Saturn´s moons.
Water on the Moon


Everybody had known for a long time that the Moon was bone dry. In the nineties probes found some evidence of water. After a big announcement of water on the Moon, it went back again to being described as dry. What´s the story in the 21st century?
What's in a Name


Things aren't always what they seem. Many discoveries aren't named for - or by - their discoverers. Halley didn't discover Comet Halley. Kuiper said the Kuiper Belt didn't exist. The Herschels called Uranus "the Georgian planet" after George III of England, but no one else did.
Who Let the Dogs out?


Someone must have left the door open, because the skies are full of dogs. You can see the dogs of Orion and the hunting dogs of the shepherd Bootes in pursuit of the Great Bear. There is also the Running Dog Nebula and the memory of poor Laika, the first cosmonaut, who perished in space.
Editor's Picks Articles
Top Ten Articles
Previous Features
Site Map
Content copyright © 2018 by . All rights reserved.
This content was written by . If you wish to use this content in any manner, you need written permission.
Contact Mona Evans for details.