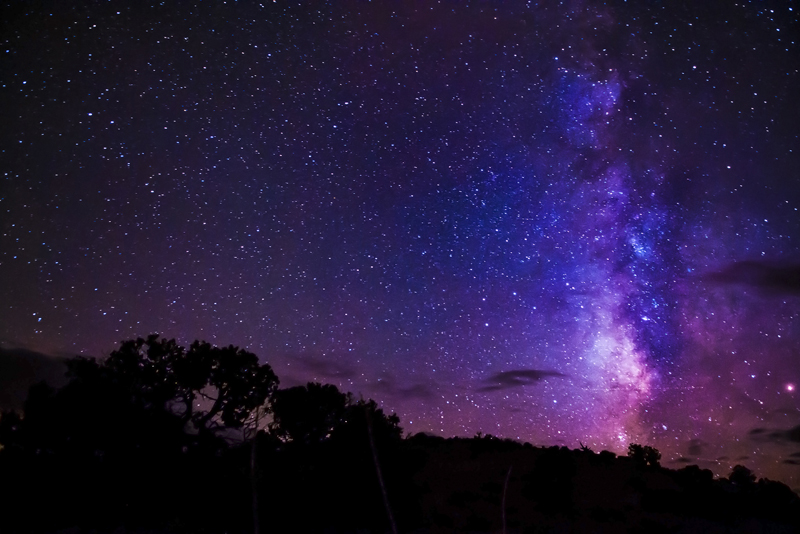 Articles about our home - and our close companion, object of awe, subject of poetry and the only other world on which humans have walked.
Absolute Beginners - Moonwatching


We take the Moon for granted, because it´s so close to us and easy to see. But it´s a beautiful and interesting object as it goes through its monthly changes. If you use a pair of binoculars, you can learn to recognize many of its main features. Some of them are visible without binoculars too.
Are There Solar Eclipses on the Moon


Total solar eclipse: the Sun a black circle framed by an ethereal corona. Dark enough to see stars, and for birds to go to sleep – yet an eerie darkness unlike night. The Sun can also be eclipsed on other Solar System planets as long as they have moons. But what would we see from our own Moon?
Aries the Golden Ram


Aries was the winged ram from which the Golden Fleece came. Two thousand years ago his constellation marked the spring equinox when the Sun crossed the celestial equator near Beta and Gamma Arietis. The equinox is now in Pisces, but what strange object was discovered in 2007 in Aries?
Autumnal Equinox


Autumn begins on the equinox as the Sun crosses the equator. Equinoxes were celebrated by the earliest known civilizations and still are in many places. One of the biggest celebrations these days is the Chinese Moon Festival. A traditional palace or garden probably has a moon-watching pavilion.
Black Moon – Is That a Thing ?


Followers of social media may know what a "black moon" is. It has been linked to dramatic predictions of doom and gloom. However it's not an astronomical term. So what is a black moon and would we survive it?
Blood Moons and Lunar Tetrads


A tetrad of Blood Moons sounds very dramatic. It could even be the title of a fantasy novel. But what is a "Blood Moon"? What is a lunar tetrad? And is it as apocalyptic as it sounds? Have a look.
Cancer the Crab


Cancer the crab scuttles across the late winter sky, well away from its nemesis Hercules. Cancer is a zodiac constellation, the Tropic of Cancer is named for it, and it has existed for over three thousand years. Yet it seems to be a dim and unremarkable constellation. Why all the attention?
Carrying the Fire - book review


What was it like to be one-third of the Apollo 11 crew? Michael Collins, the man in the command module that didn´t land on the Moon, tells a fascinating story of astronaut training and space travel. Originally published in 1974, a Fortieth Anniversary edition of Carrying the Fire was issued.
Christmas in the Skies


Christmas is a special day with a magic of its own. A Christmas eclipse is a great treat and centuries ago a long-awaited comet finally showed up on Christmas day. On the other hand, imagine spending the holidays a quarter of a million miles from home as the crew of Apollo 8 did.
Columbus and the Flat Earth Myth


Doesn´t everyone know that in the 15th century people thought the Earth was flat? And that brave Christopher Columbus sailed westward from Spain to get to Asia to show that the Earth was round? Once I´d have answered "Yes" to both of these questions, but it turns out that they are myths.
Cosmic Collisions


We no longer see the heavens as perfect and the stars as eternal and unchanging. Even the Universe had a beginning, and everything that we observe changes and evolves. Many of these changes involve cosmic collisions.
Earthshine


In the darkness of space we see the part of the Moon that the Sun illuminates. But sometimes there is a bright crescent Moon with a dark shadow filling in the rest of the Moon's face. What lets us see the Moon's night side, and how might the phenomenon detect life on distant worlds?
Exploring the Apollo Landing Sites


NASA sent the Lunar Reconnaissance Orbiter (LRO) to the Moon to spy out sites for future manned missions. It doesn?t look like they?ll be sending anybody to the Moon, but LRO has documented the Apollo landing sites. Astronomy writer and space expert Ian Ridpath takes us to the Moon for a look.
Four Historic Eclipses


An empire lost, an empire saved, lives lost, lives saved. Read about some unexpected outcomes of solar and lunar eclipses.
Galactic Winter Games


Welcome to the Galactic Winter Games, a starry tribute to Earth´s Winter Olympic Games. It´s a tour of some really cool cosmic sights – as well as some hot ones, such as one of the biggest explosions in the Universe.
In the Shadow of the Moon Review


What would it be like to leave Earth´s protective embrace and journey to an alien world? Only twenty-four men have ever experienced this - Apollo astronauts. "In the Shadow of the Moon" uses original footage & astronaut interviews to tell the story of one of the defining events of human history.
It's Alive - book review


Bang Theory in verse and drawings. Now stars and planets have formed, but something new is happening: Life. Book 2 is about evolution by natural selection. In its cheerful verse and lovely color drawings, it?s also a love poem to our beautiful Earth.
Luna - Earth's Daughter


The Moon has always been our celestial companion, lighting the night, its changes serving as a calendar. What is it, where did it come from, why do we only see one side of it, what is our future together?
Lunar Eclipses


Imagine the horror: Something is eating the Moon, leaving its face covered in blood. This was how people once viewed lunar eclipses. Find out what actually causes a lunar eclipse, why the Moon may turn red during an eclipse, and where a lunar eclipse becomes a solar eclipse.
Moon Doodles


Our nearest neighbor in space is on show for us most nights – and some days. There are several Google doodles celebrating our relationship with the Moon.
Moon Facts for Kids


The Moon has no air, no sound, no weather and no liquid water. But you could see the Earth in the sky, shining more brightly than the Moon does from Earth. And since gravity is weaker, you could jump quite high and the footprint you left might last a million years.
Moon Madness


How much do people know about our next-door neighbor the Moon? For example, does the full moon drive people crazy? Apparently not - unless maybe they're astronomers trying to observe faint nebulae. Here are ten common moon myths and lunar lapses.
Moons – Super, Blue, Black, Blood


Social media and tabloid journalism are full of special names for the Moon and their supposed associated disasters or delights. Have you wondered what a supermoon is? Or a Blue Moon, Black Moon, or Blood Moon? Are they really rare astronomical events and portents of doom?
Once in a Blue Moon


"Once in a blue moon" is a common English expression - it refers to a rare event. But why a blue Moon? And why isn't a blue Moon blue? There is no unique answer, but here are a few things a blue Moon could be.
Solar Eclipses


Is it an ill omen, an amazing or terrifying experience, or a great opportunity for scientists? Solar eclipses have been all of these things and more. Read on to find out what it's all about.
Summer Solstice - St John's Day


Each day for six months after the winter solstice, the Sun rises a bit higher in the sky. It reaches the maximum height at the summer solstice, the longest day. Evidence of rituals and festivals at the times of the solstices goes back thousands of years.
Sun and Moon and the Calendar


If you look at your calendar to find today's date, you can see the month, days of the week and maybe some appointments. But you're also looking at something that tracks Earth's journey around the Sun, reflects three thousand years of history and helps to hold our society together.
The Moon - Quiz


The Moon has been the object of awe and fascination since our humanoid ancestors first looked up into the sky. Test your knowledge about Moon and maybe find out some interesting new facts about it.
Top Astronomy Stories 2012


What were the big astronomy stories of the year 2012? Here is my choice of the top ten plus a non-story. What do you think?
Top Ten Astronomy Stories 2014


What happened in the skies in 2014? Here´s my top ten. Some hints: it takes in stories all the way from a tiny lander alone on a comet to a supercluster of galaxies 500 million light years across, perhaps another Earth, and an ocean on one of Saturn´s moons.
Top Ten Astronomy Stories of 2013


What were the big astronomy events of 2013? Here are my top ten choices and they include a big bang over Russia, a Moon goddess and Jade Rabbit, a telescope in the high Andean desert to look for the first galaxies and the launch one of the most ambitious space missions ever.
Vernal Equinox


You´ve made it through the winter and watched the food stores diminish. But the days are getting longer and green shoots are appearing. Spring is on the way. The festivals of the vernal equinox emphasize rebirth and renewal. In many cultures the equinox is also the New Year.
Water on the Moon


Everybody had known for a long time that the Moon was bone dry. In the nineties probes found some evidence of water. After a big announcement of water on the Moon, it went back again to being described as dry. What's the story in the 21st century?
What Is a Supermoon


Sometimes the media are full of stories about a supermoon. They may even include dire predictions of earthquakes, tsunamis and other disasters. What is a supermoon and should you be worried - or excited?
Why Does the Sky Look Blue


A beautiful sunny day might prompt you to wonder why the sky is blue. It's a good question. And it's related to why sunsets and a totally eclipsed Moon are red.
Why the Sky Looks Blue


A sunny day with a beautiful blue sky may prompt a child to wonder why the sky is blue. It´s a good question. After all, the Sun isn´t blue, and even if the sky above us looks blue, the air around us doesn´t. The answer has to do with sunlight, Earth´s atmosphere, and our eyes.
Winter Solstice


For six months, each day has been shorter than the last, the Sun lower in the sky. Will it disappear altogether and leave the people bereft in the dark cold winter? The winter solstice is the shortest day of the year and is associated with more festivals than any other astronomical event.
Editor's Picks Articles
Top Ten Articles
Previous Features
Site Map
Content copyright © 2018 by . All rights reserved.
This content was written by . If you wish to use this content in any manner, you need written permission.
Contact Mona Evans for details.