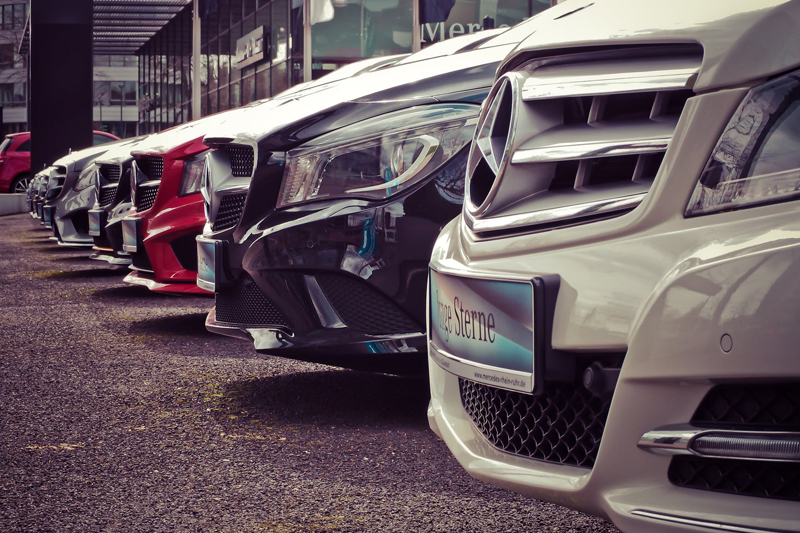 Tips and articles on purchasing automobiles
10 Car Buying Mistakes at the Dealership


Car buying can be one of the worst experiences you'll have. Make it a little less painful by avoiding these mistakes at the dealership...
Best Time to Buy a Car


When is the best time to buy a car? Does it really matter? Find out when you'll get the best deal and more!
Car Dealer Advertising Fees


You may have seen advertising fees listed at the bottom of a bill of sale at the car dealer. Are you really responsible for paying them? Take a look inside...
Car Dealer Sales Tactics


When you are buying a car at the dealership, don't get "closed!" How do you know if you're being closed ? Read on...
Cash for Clunkers


Cash for Clunkers has been a success. If you're thinking of participating, don't wait.
Certified Pre-Owned Cars


What is a Certified Pre-Owned Car (CPO)and is it worth buying one?
Christmas is the Best Time to Buy a Car


The most wonderful time of the year (Christmas) can also be the most wonderful time if you're in the market for a car. Take a look and see why...
Chrysler/Fiat - A Marriage of Necessity


Another American car company in bankruptcy. Chrysler emerges with new owners and hope for the future.
Don't Be a Payment Buyer


Find out why telling the car dealer how much you want to spend each month is the worst mistake you can make when buying a car.
Fuel Efficient Cars Remain at Dealerships


The small, fuel efficient car shortage is officially over. There is plenty of inventory at your local dealership. Let's find out why and how long this might this last?
How Does Cash Back Work When Buying A Car


Cash back! Car buyers love to hear that term when buying a new car. But what does it really mean and how should you use it? Take a look...
How Many Cars are Sold Each Year?


We always see advertisements on tv and hear them on the radio for selling cars at a local dealership. Ever wonder how many cars are sold each year in the US? The number may surprise you...
How to Save a Flooded Car


If your car has suffered flood or water damage, it is possible to save it depending on how high the water level got. Here's how...
How to Test Drive a Vehicle


New or used, when buying a vehicle it's important to take a test drive. When taking a test drive, look, listen and feel…
Should I Buy an Electric Vehicle?


Have you given even the slightest thought about buying an electric car? Read on and see why that may not be a good idea...
The Other Side of Cash for Clunkers


Cash for Clunkers has been a success in moving more vehicles out of the delaership, but is there a down side ?
Top Car Buying Mistakes


Here are some of the top car buying mistakes that consumers make and how to avoid them!
What Car to Buy


In the market for a new or used car and wondering how to decide what to buy? Use these tips to get started.
What Fees Should I Pay the Car Dealer?


Should you pay fees at the car dealer once you have agreed on the price of the car? Which fees are legitimate and which should you argue...
What not to Say to the Dealer When Buying a Car


Buying a car and getting ready to see the dealer? Do you know the two most important things you shouldn't say to them? Find out here ...
When is it Time to Buy a New Car


Everyone loves getting a new or newer car, but how do you know when the time is right? Take a look ...
Editor's Picks Articles
Top Ten Articles
Previous Features
Site Map
Content copyright © 2018 by . All rights reserved.
This content was written by . If you wish to use this content in any manner, you need written permission.
Contact Stephen M. Hague for details.